Welcome to the Man Vs. Debt Community!
We're glad you're here!
Our message is simple: The first step to living a life of passion and purpose is to remove the barriers that hold you back.
At Man Vs. Debt, we hope that by sharing a transparent and honest account of our own journeys to remove barriers – primarily our debt and excess clutter – we can empower and inspire others who find themselves on similar paths.
Our motto (and the tagline of this community) is:
Sell Your Crap… Pay Off Your Debt… Do What You Love! For us, the first two parts of this motto have allowed us to more passionately pursue the third.
Meet Adam Baker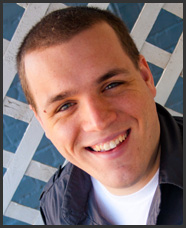 I'm Baker. I'm the founder of Man Vs. Debt and most importantly, a husband and father. My wife, Courtney, and our daughters Milli and Charlie, are the core of my life and my deepest passion.
I retired from Man Vs. Debt in late 2012, leaving things in the capable hands of my wife, Courtney, and our editor, Joan Concilio, who you'll read more about below.
Now I'm sharing my passion for growing, teaching and story-telling in partnership with Stillmotion, the company that helped us edit and finalize our documentary, "I'm Fine, Thanks."
Meet Courtney Baker
I'm Courtney. When Adam and I started Man Vs. Debt, I became the primary travel organizer and chief crap-seller. Professionally, I've worked as an elementary teacher in many places (including New Zealand!). My biggest passion is photography (especially taking photos of girls, Milli and Charlie).
In 2008, after Milli was born, Adam and I decided to sell everything we owned, pay off our consumer debt, and spend a year traveling abroad as a family. We began sharing our journey publicly in early 2009 – exploring money, consumerism, clutter, travel, minimalism, and passionate entrepreneurship while building a community of like-minded people that we collectively call Man Vs. Debt.
Meet Joan Concilio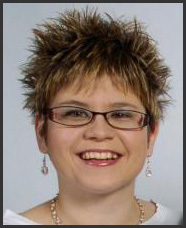 I'm Joan. I officially joined the Man Vs. Debt team in late 2011 as editor, writer and community manager, but I've been part of the community (or, as I describe myself, a "rabid Baker fan") since early 2010. My big passion is being a great wife to Chris and a wonderful mother to Sarah, who's 12, and who we homeschool.
Other things I love, in no particular order, include organization, tae kwon do, Diet Pepsi, scrapbooking, logic problems, Facebook games, sushi and Pinterest. Get to know me a little better here and follow along with my journey to pay off almost $90,000 in consumer debt here.
Media Coverage
We've had the great fortune of being featured at and covered on:

Are you part of a media organization? Contact Joan at
Joan @ ManVsDebt . com
 for interview information, and
find our press kit here
.
New? Start Here!
Selling Your Crap:
Paying Off Your Debt:
Doing What You Love:
Hot Debates:
Other Fun Posts:
How You Can Participate in Our Community
Enter your email in the form at the top right of this page to receive free updates of new content. Alternatively, you can subscribe to 

updates via RSS

.
Follow us on Twitter at @ManVsDebt (tweets by Joan).
E-mail Courtney @ ManVsDebt . com and Joan @ ManVsDebt . com and say hello. We respond to each email personally if we can!
Disclaimer
Please keep in mind that those of us at Man Vs. Debt are in no way, shape, or form financial professionals. We're simply passionate people with some experience, both positive and negative, in dealing with debt and personal finance. It's impossible for us to know all the facts regarding your personal situation. Therefore, it would be ineffective to apply any advice or information on this site blindly. Well-intentioned financial professionals are in every community and you should consult one on any major financial decision.