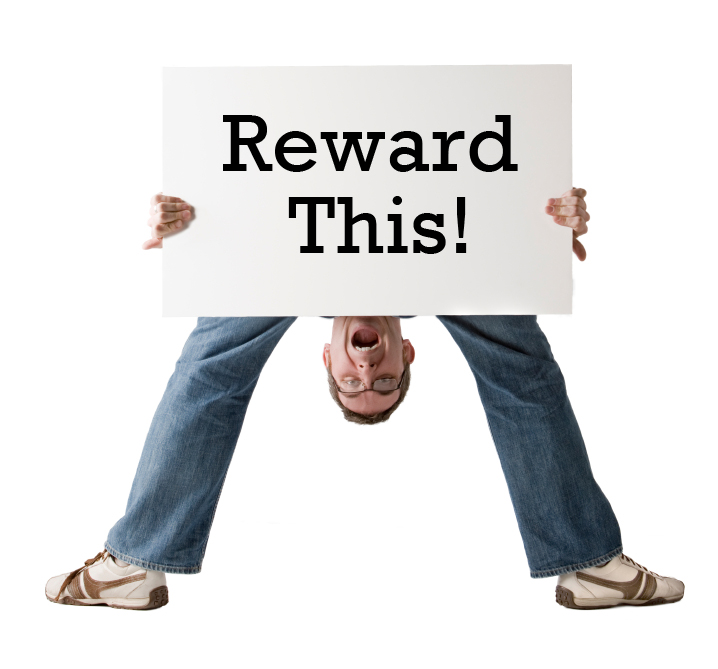 [share_sc]
I've had it.
I'm going to lose it if I hear one more person say, "Well… if you aren't responsible with credit cards, then obviously you should cancel them." Or, "If you can't control yourself, then it makes sense to get rid of your credit cards."
I'm sick of people implying that irresponsibility is the only justification for rejecting credit cards.  It's not.
Purging credit cards from your life has many tangible benefits. In the very first week of this blog, I wrote a post detailing the specific benefits and drawbacks to canceling credit cards.  Since then, I've outlined the different mental associations I have when spending on credit, debit, and cash respectively.  I've even challenged you to be aware of your own spending patterns when using different methods of payment.
But none of this is what I want to focus on today. We could debate minutia all day long, but these aren't the real reasons Courtney and I choose to live without credit cards.
Feeding on the vulnerable
For me, the credit card industry is on the same level with the gambling and tobacco industries.  I don't mind the rare celebratory cigar, nor do I object to mindfully spending some of the entertainment budget at a casino.
However, the blunt truth is all three of these industries derive a large percentage of their profits from a select group of people who are caught up in destructive, cyclical habits.  They feed off their respective junkies.
Look, I'm a firm believer in personal responsibility.  In all three cases, it's on the individual to take back control of their lives.  But, in the meanwhile, this doesn't give us a blank slate to support the companies and industries whom derive value from keeping them trapped.
The nature of capitalism gives these companies the ability to profit immensely off of those in vulnerable positions (even if they put themselves there).  But the real beauty is that this same capitalism allows me to tell credit card companies to shove it.  We all get the choice to opt-out.
I'm not bold enough to say that everyone who uses a credit card contributes to the problem.  While there is certainly a case, I'm not yet convinced the issue is that cut and dry.
In my own life, though, I'm not willing to take the chance. I have control over my actions.  I choose what industries, products, and services I take part in.  Credit cards will never be one of them.  If I don't have to be a part of that industry, I won't.  It's that simple.
I'm a vegetarian…
I don't eat meat.  Why?  There is no single answer.
I'm vegetarian in part because of statistics on global sustainability.  I'm a vegetarian in part because I believe the lifestyle has long-term health benefits.  I'm a vegetarian in part because a portion of the meat industry treats animals like shit.
There was no straw that broke my back more than another.  One day, several years ago, I just realized I had a choice.  I could choose to have a more sustainable, less cruel, and healthier lifestyle.  So I did.
Do I miss out on some potential benefits from consuming meat?  You betcha.  Removing meat doesn't automatically make you some beacon of health.  I'm living proof you can be a fat, out-of-shape vegetarian. The choice is not always easy and it's not always convenient.
But in the end, this lifestyle decision fits snugly within my value system and reinforces what I believe to be positive long-term behavior.  What more can we ask for in life?
You know one thing I've never had anyone say to me?  Nobody's ever quipped, "If you can't eat meat responsibility, then I guess it makes sense to be a vegetarian."
That's what I don't get. Are the two lifestyle decisions really that different?  Think about it.  In my life, they mirror each other flawlessly.  Responsibility isn't the trigger in these lifestyle decisions.  It's about living consistently within your values.
I'm getting ready to quote myself…
As I was thumbing through some of my old articles on this issue, one passage really stood out to me.  I thought it summarized an important point I wanted to reiterate.  In the post, 3 Habits of Highly-Responsible Credit Card Users, I wrote the following:
When it comes to games, I have some previous experience.  I've traveled the country playing video games for money.  I've played collective card games with rooms full of the best in the world.  I spent years dealing, playing, and hosting poker tournaments for hundreds of people nightly.

It is no secret I have a killer gaming instinct.  I go for the throat. I exploit loopholes.  I'm one of those people.

Over the years though, I've learn two very important lessons the hard way:

Don't try to beat someone at their own game. It's not impossible to beat people who've spent their whole lives studying a specific game, but it's rare to have consistent long-term success.  Even if you are able to obtain a string of consistent wins, often times the price you've paid isn't worth it.  If I have to spend 16 hours a day studying backgammon to beat you consistently, we better be playing for some major keeps.  My time is much better spent finding suckers to play my own game than studying to beat you at yours.
No matter how often you win, eventually you have to enjoy your opponent. Sure winning is fun.  At first, beating the annoying fat kid out of his lunch money might be worth it.  But after the tenth time, you'd rather break the lunch tray over your head than play him again.  Suddenly his $2 isn't worth your time.  Yeah, you'd play him for $10 a game, but he's fat.  He spends most of his money on food before offering to play you.

At some point during our financial turnaround, I realized that the fat annoying kids that run the credit card companies have been playing this game for a long time. Sitting in the back of the lunch room and flipping them the bird feels more liberating than you can imagine.
I used to play just to win. But I realized that despite what your high school football coach told you, winning isn't everything.  It's not always fulfilling.  The longer I live, the more it's not about winning the game, but about enjoying playing it.
This recent realization is all the 'reward' I need.  I'm not interested in the bonuses or points you are offering.  Your Jedi mind tricks won't work on me.
You've read what I have to say.  Now the megaphone is yours.  I'm looking forward to hearing your thoughts below.