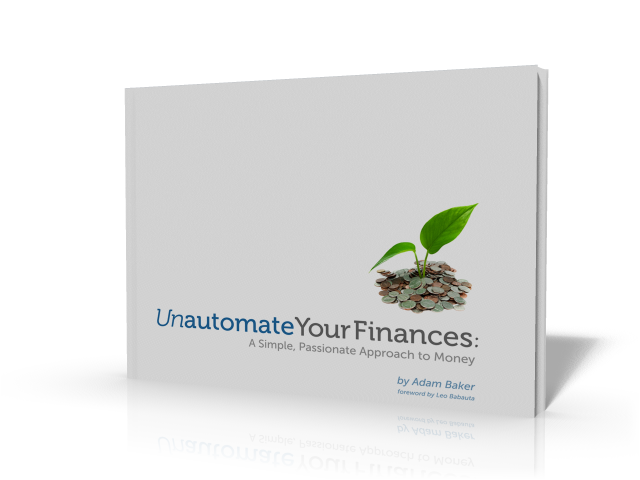 .
Eliminate stress surrounding money
Stop living paycheck-to-paycheck
Jump start your emergency fund


Curb your impulse spending

Focus your earning power
.


In "The Unautomation Theory" you'll learn how to:




Unlock hidden layers of financial awareness.

Avoid financial burn-out and build momentum.

Reclaim your life by ditching your clutter.

Calculate how much money you really make.
In "The Science of Unautomation" you'll get:




Step-by-step instructions on designing your Unautomated life from scratch.

A powerful question that isolates the quickest way to increase your income.

The process to isolate your "next step"… and then take immediate action!

In "Applying Unautomation", you'll learn how to:

Adopt a 2-page minimalist budgeting system you can stick to.

Become debt-free using the 4-step Debt Tsunami.

Why your credit card "rewards" could be costing you big time!

Block identity thieves from your credit report – for good.

$27

$17

gets you instant access to:

A comprehensive 83-page eBook, featuring "The Unautomation Theory", "The Science of Unautomation", and "Applying Unautomation". Over 25,000 words dedicated to providing everything you need to adopt a simple, passionate approach to money.

A 27-minute video interview with Leo Babauta of ZenHabits.net. Baker interviews Leo on how he applied the principles of simplicity and minimalism to dramatically turn around his financial life.  Powerful insights from a leader in simplicity, blogging, and productivity.

A 29-minute audio interview with J.D. Roth of GetRichSlowly.org, one of the top personal finance blogs on the web. J.D. joins Baker on a call to discuss his own financial recovery story and what it's like now that he's in the "third phase of personal finance".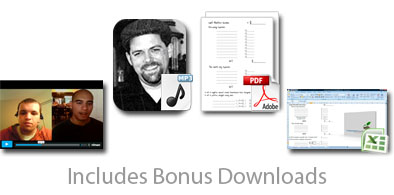 A 2-page, custom-designed PDF version (printable) of the minimalist budgeting system discussed in main guide.

A bare bones Excel template for those who want to take the minimalist budgeting system digital.

Free Extended Updates! Over the next 6 months, I'll be releasing sample case studies, FAQ's, and exclusive interviews… for free!
.