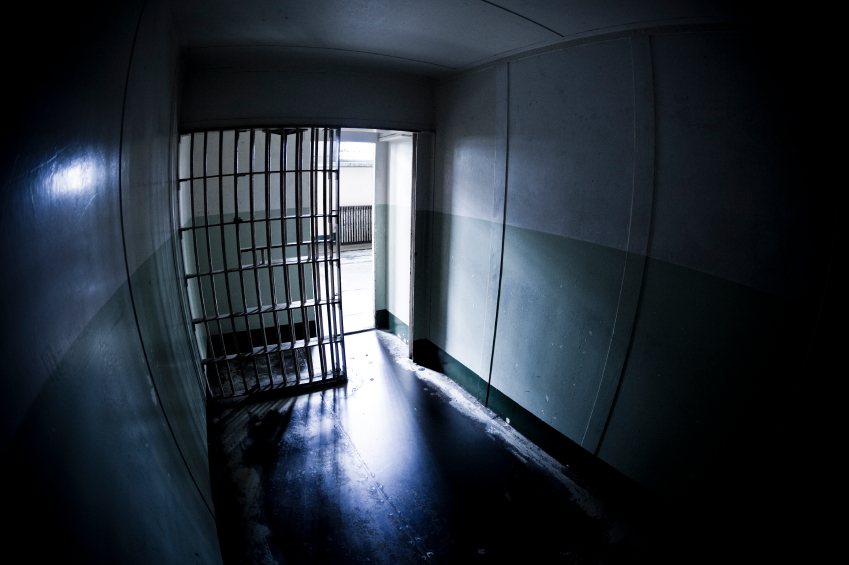 [share_sc]
Note: This is a post from Adam Baker, founder of Man Vs. Debt.
Everyone has stuff. Some stuff is essential. Some stuff isn't.
In the past, I've referred to this as "Stuff vs. Crap". Knowing the difference between the two can be an ongoing battle, especially in our current culture.
Early on in our journey, Courtney and I decided to inventory every item we own – in order to stay on the offensive in our own battle against clutter.
To be honest, it was easier for us at that time. We had just started downsizing leading up to our ambition goal to fit everything we owned into two backpacks. Australia was waiting.
Note: If you remember these times here on this blog… thank you. It's been nearly two years and I appreciate you being there in the early days!
Our "Stuff List" was a core feature of the blog for awhile, but no one is perfect. As we returned from our trip and settled temporarily in Indiana – I fell behind in updating it.
Part of the reason for this was our own stumble off the wagon. Courtney and I accumulated a lot of crap as we entered back into U.S. consumption mode and started filling our 3-bedroom rented house.
But I knew it wouldn't last for long. We decided that a nice little house in a young part of town wasn't quite for us – at least yet.
After that decision we turned to the next best option – our new home on wheels. We paid cash for a thirteen-year-old RV and a thirteen-year-old Jeep and pushed off for our road tour.
Most importantly, we made the commitment to consciousness again.
*****
There is a discussion going on these days about how minimalism is "mainstream" and thus no longer the hip thing to do. I never realized it was hip, nor really viewed myself as a "minimalist" – so it's hard to get deep into the discussion.
You see, when Courtney and I made our decision to fight back against our unconscious consumerism trends, we had no blog. I didn't have a medium to talk on or a readership to talk with. In fact, there wasn't a single person in our life that was going to be especially impressed with our decision (freaked out maybe – but not impressed upfront).
Courtney and I just wanted freedom.
We were tired of feeling trapped. We were tired of selling back pieces of ourselves to monthly payments and new kitchen tables.
Most importantly, we wanted freedom for Milligan. We wanted to impress her.
Maybe all this talk of 10 things, 50 things, and 100 things is getting worn out with a small sector of young, 20-something, internet-savvy world travelers.  That's cool – I count dozens of people in this group among my closest friends.
But what percentage of the population is in this group?  Seriously… less than a percent of a percent? Here's my point:
Conscious consumerism – no matter what hip name it carries – is a long, long way from reaching its potential to help people.
And what's the point of enhanced freedom if it's not used to lift the boats of everyone around you. Not just you… everyone around you. Which I guess leads me to my next point…
I'm not done spreading this part of our message – in fact, I'm just getting started.
Courtney and I have recently updated our list of everything we own.  We own – by our own counting system – 417 things.
We've listed them each out, item-by-item. Courtney also took over 250+ photos of the items.  You can find the updated list and all the photos on our "Stuff" page.
Some people could care less about what we own.  That's cool.
But I know from hundreds of comments, emails, and conversations over the last two years – that it *can* have a positive influence on others.
Why do we spend hours and hours putting together this list and taking the pictures?
To inspire you to do the same. Yes, you – even if on a smaller scale.
Start small.
You can do a single room – or even a part of a single room.
Open your eyes and really look around at all the stuff in your life.
What adds joy, value, and purpose?  More importantly for this exercise, what doesn't?
I'm not anti-consumerism. Take a look at "Baker's Gear" section of my stuff.
At 417 things, I probably won't make the "minimalist" cut either. Oh well.
What I am is a husband and a father who is interested in opting out of a huge chunk of the consumerism madness in order to funnel his time, energy, and money into the things he really loves… the two women who share this life with him.
Oh, and Apple products. Everyone has a vice.
Time to go explore Washington D.C.,
Xoxoxo,
-Baker
p.s. To give credit where credit is due… Dave was the first person I ever saw tracking his possessions. Colin was the first I saw to photograph them all.
p.p.s. Tyler Durden is – and always will be – the best source of motivation in this arena.  😉
p.p.p.s. Spend 15 minutes tonight jolting your own consciousness. You didn't read all the way to the bottom to do nothing. Take action.
[share_sc].