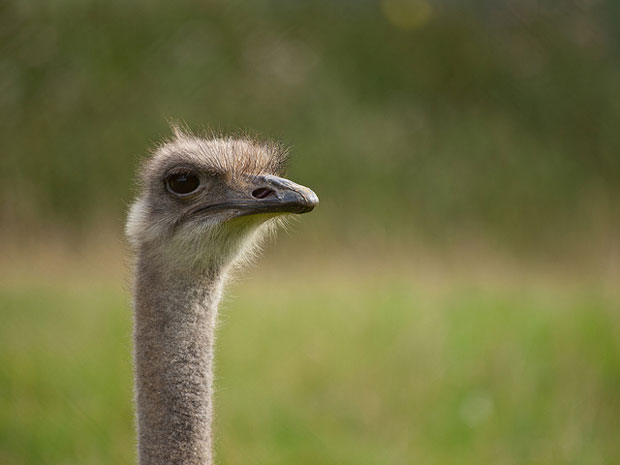 [share_sc]
Note: This is a post from Joan Concilio, Man Vs. Debt community manager. Read more about Joan.
I'm kind of a numbers freak, but there used to be one number I ABSOLUTELY ignored.
100% ears-covered, la-la-la-I'm-not-listening ignored. I had my head in the sand.
And that number is the one I quote most often nowadays.
It's my total worst-ever debt balance, and when we finally got committed and figured it out in early 2011, it was almost exactly $90,000.
Yeah, you'd ignore that too, wouldn't you? Who wouldn't? It's gut-wrenching!
But it's also empowering – because it forced me into action.
I was chatting by email with one of our past You Vs. Debt students and frequent MvD commenter Katie the other week, and she put it perfectly. (She's newly married – the wedding came after our last class concluded!)
I set up a spreadsheet like yours [download here] with both of our debts in it, and honestly, it makes me sick to see how much we have combined… I knew it was bad apart but WOW! … That was the biggest thing I got out of going through the class last January… realizing just how out of hand my debt was. And now that I am married, it is helping us figure out where to start with paying things off!
That's exactly it.
Much of the time, it's sickening to know just what you owe as one lump sum. It can also be awful if you realize you have a large NUMBER of accounts – regardless of their dollar value.
But none of that will leave you feeling as bad as not owning up to what you owe. Trust me, I've been there. The bills that I just didn't open. The accounts I thought were paid off, but weren't.
So whether you're in full-on Ostrich Mode or not, I encourage you to take these 5 steps today so you can be sure you're ready to face what you owe.
All you need is 15 to 30 minutes and a paper and pen – no overcomplicating allowed!
1. Write a list of every debt you KNOW you owe.
Don't worry about the amount, the APR and all that jazz – just name the debt, and move on to the next one. A few ideas to start with:
Credit cards
Mortgages
Car, RV, motorcyle, boat or other vehicular loans
Personal loans
Family loans
Student loans
2. Go to where you do your bill-paying.
Here's where you check through recent statements and add any accounts you missed.
Get out the checkbook. Go back and page through your bill calendar. Search your emails for payment confirmations. Use whatever information you have on hand to be sure you didn't miss any accounts.
3. Pull your credit report.
This could be a whole post in itself, but if you haven't checked your credit report in the last year, now's a good time to do so. If you HAVE, hopefully you've saved a copy, which you can now scour – both to check for discrepancies, and to add any accounts to your list that you're missing.
In the U.S., AnnualCreditReport.com is the official way to request your report from each of the three major credit bureaus, once a year, for free. You might have to pay if you've done it recently, or if you're living outside the United States.
But trust me, it's worth it.
4. List the total amount due for each debt.
I know, that's the ugh part. At this point, don't get hung up on exact change here if it keeps you from finishing the project! (Says the woman with the balances to the penny.)
Round up if you're going to round, though – so that you'll know the worst-case scenario!
5. Add supplemental information if you have it.
This could include:
Account numbers
Phone numbers for the issuing companies
Interest rates (if you care about them)
Minimum monthly payment (I like to know that in particular)
… and so on.
[share_sc]
I can't overstate the importance of facing up to what you owe.
I wasn't brave enough to do it on my own – but when I teamed up with Chris, and with other like-minded debt-busters like Katie, for encouragement,  I managed to get it done and it was such a relief to finally just know and move forward!
Need that kind of support? We spend almost the entire second week of the six-week You Vs. Debt course tackling this topic!
Take action today – and be SURE you know what you owe. 
Do you know your number now? Had you been ignoring it like I used to?
Comment and let us know!