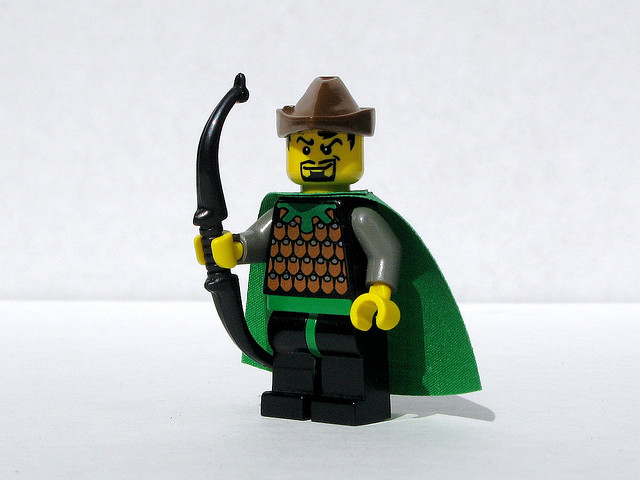 Here we go again.
I've written extensively about credit cards and credit card rewards in the past and I rarely try to comment on the news of the personal finance world.  Today, however, I'm going to make an exception.
In the past couple of weeks, a new study has emerged which suggests that credit cards rewards represent a transfer of money from the poor into the hands of the wealthy.
My first reaction?  No $#!*, Sherlock!
A year ago this time, I wrote Bend Over… I'll show you where you can stick your "Rewards", where I shared that credit card rewards seemed to "feed on the vulnerable" section of our society.  By taking advantage of people who are stuck in destructive and cyclical habits, credit card companies can afford to pay out 2% to a smaller fraction of it's users.
I didn't have the math, statistics, and legwork to prove any of it. I was simply expressing that it was a major factor in Courtney and my's decision not to take advantage of rewards.  As it turns out, though, the Consumer Payments Research Center has the math, statistics, and legwork to prove it.
Here's my rough summary of the new study:
Credit card companies charge transaction fees to merchants when customers use credit cards. This is nothing new, but some people don't know this.  The charges are slightly less for purchases ran as debit (but still exist).
Credit card companies prevent merchants from charging fees for credit card use and/or providing discounts for cash to help recoup costs.  In other words, they are greedy controlling sobs.
Instead of being able to pass these fees on to only those consumers that use credit cards, businesses are now forced to raise prices for everyone. For example, if an average credit card transaction costs a business $0.50 they can't charge credit card users an extra $0.50 charge.  Instead, they raise prices $0.35 (as an example) for all customers, regardless of how they pay, to cover this cost.
Because of this above concept, consumers who use cash or other forms of payment pay marked up prices to account for the transaction fees generated by those which use credit cards.
Credit card companies then pass along a big portion of the fees that they collect as rewards to the credit card users.  In other words, they collect fees from everyone (because they are built into the end price) and pass them back out only to those that use rewards credit cards.
Here's how the Federal Reserve Bank of Boston summarizes the study on their download page:
Merchant fees and reward programs generate an implicit monetary transfer to credit card users from non-card (or "cash") users because merchants generally do not set differential prices for card users to recoup the costs of fees and rewards. On average, each cash-using household pays $151 to card-using households and each card-using household receives $1,482 from cash users every year. Because credit card spending and rewards are positively correlated with household income, the payment instrument transfer also induces a regressive transfer from low-income to high-income households in general. On average, and after accounting for rewards paid to households by banks, the lowest-income household ($20,000 or less annually) pays $23 and the highest-income household ($150,000 or more annually) receives $756 every year. We build and calibrate a model of consumer payment choice to compute the effects of merchant fees and card rewards on consumer welfare. Reducing merchant fees and card rewards would likely increase consumer welfare.
The funny thing about this study is it doesn't account for interest earned off of low-income households (correct me if I'm wrong)!  This is simply a look at how the transactions fees are charged, recouped, and handed back out.
My biggest grief with the credit card industry isn't the way they charge transaction fees (as retarded as that is), but instead the fact that an even larger portion of their profits are being derived from the ridiculously high interest rates and fees they charge many consumers whom are trapped.
The recent credit card reform and legislation helped shine a light on some of the most shady practices in the credit card industry.  That's generally a good thing, even if I disagreed with some of the extra clauses thrown into the bill.
But this "Rewards" discussion is only one part of the debate…
While I believe this is great food for thought, this is certainly not the only reason Courtney and I ditched credit cards.  Here's an small excerpt from the guide Unautomate Your Finances, where I really dig into the issues:
"Never spend your money before you have it." -Thomas Jefferson

What about people who aren't currently carrying a revolving balance? Isn't it possible to use credit cards as a "tool" to get "free money" through rewards?

Well, that's one theory. *smiles*

On a serious note, many people try to make it into an issue of whether or not you can be "responsible." For them, if you can't "control yourself" you should cut up your cards completely. However, if you possess "self control" then you should be tapping into all the "free money."

(Enough quotation marks for you? More on the way…)

But the discussion is much more deep than just whether you can "be responsible" or not…

Benefits of using credit cards:

Rewards. Many credit cards will have rewards and/or points that equate to 1%-3% of the amount you spend. By using specific credit cards in the right combination (gas cards for gas, booking flights on specific airline cards, etc…) you can average between 1.5% and 2% of your overall spending. Many credit card users consider this to be "free money" that they receive when paying off their balances every month.

Establish credit history. As long as you can keep from getting any negative marks (missed payments for example), showing a string of consistent use will help bulk up your credit history. When done properly, this can be an easy way for people with little or no credit to become more "established."

Convenience. Swiping a credit card is convenient. It's easy. We've talked about the drawbacks of this heavily, but it's still also a benefit to consider. Of course, debit cards are just as convenient to swipe in this instance.

Digital Tracking. Albeit "passive", credit cards do offer the additional convenience of making your traffic digital. The resulting data is thus much easier to analyze and sort. Once again, debit cards offer the same benefit in this area.

Physically safer than cash. For situations where you are physically mugged or lose your belongings, credit cards are much safer than cash or debit. It's easier to cancel credit cards; and while there may be headaches dealing with fraud on multiple accounts, you won't lose any money directly.

Misc. Protections. Some credit cards offer random bonuses for specific purchases. For example, they may provide lost baggage protection when you book a flight or extra rental insurance when you rent a car. Extended warranties are common, as well.

Benefits of slicing credit cards into tiny pieces:

Opt-out of the industry. The credit card industry isn't exactly on fire as of late. The limelight has recently exposed many of the sneaky techniques and back-room tactics that led to the enormous profits of the last decade. If given the choice, many prefer simply to opt-out of the industry all together.

Simplifies Your Financial Accounts. Removing credit cards from your life simplifies your tangible accounts and eliminates the mental upkeep it takes to juggle them. Even many credit card users are cutting it down to just a single card.

Intensifies focus. We've talked a lot about the power of focus. Many people enjoy ditching credit cards as a sign of commitment to a set of principles. For example, they may feel that a system in which rewards increased spending is not consistent with their ultimate goals.

Lowers risk of identity theft. There are two different types of identity theft. The creation or opening of new lines of credit and the process of stealing existing account information. Each additional open account you have increases your risk for the latter. In addition, losing a wallet with $40 cash is bad, but losing one with 5 different credit cards may make you wish it was the cash instead!

Heightened awareness. Studies have shown time and time again that people spend more with credit cards than debit cards or cash. It's the convenience of the "swipe it and forget it" mentality in full force. It's not impossible to spend consciously with a credit card, but debit and cash have proven to foster more awareness during purchases.

Ultimately, the decision on whether to keep credit cards in your financial life comes down to weighing the pros and cons above. Of all the credit card benefits, I'll admit that earning rewards is the most appealing. However, the rewards simply aren't enough to make it worth it.

Here's why…

The credit card industry derives a large percentage of its profits from people stuck in a cyclical, destructive habit. They thrive on irresponsibility.

Let me be clear, the individual customers (the ones in debt) are to blame. I'm a big fan of personal responsibility. At the same time, we all have a choice. We can choose to support these industries, or we can choose to opt-out of the system as a whole.

Courtney and I haven chosen to opt-out.

We choose what industries, products, and services we use on a daily basis. In our life, credit cards will never be in this chosen group. Sure, most debit cards are still either Visa or Mastercard, but for now it's a lesser evil.

Credit cards don't promote sustainability. They don't foster focus or passion. Worst of all, they thrive on us prioritizing convenience over consciousness. As you might guess, if we don't have to be a part of the credit card industry, we won't.

It's that simple.
That was the overview of our thought process over the last two years and nothing has changed as of today.  Sure there is a bit more evidence now that the way in which credit card companies charge transaction fees deserves to be scrutinized more closely.  Once again, that's mostly a good thing.
Additional reading:
At the end of the day, nobody cares…
I've had this discussion enough to know that very, very, very, very few people are going to change their minds based on anything in this new study.  After all, it's always been common sense that your 1-2% in credit card rewards are funded by those that that are irresponsible with credit cards and thus pay ridiculous interest.
Now there's data indicating that even responsible CASH users are fronting part of the bill, too!
I know what most people will think:  "That's nice, but it's not changing my habits… after all, I'm not passing up the money!"
Here's a question for debate. You are on your computer getting ready to pay for a plane ticket.  A message pops up before you can pay… it's from me!  I offer to pay for the main portion of the ticket for you.  Whoo-hoo!  There's only one catch, I'm not actually paying for it myself…  I've recently walked door to door in the poorest neighborhoods of Indianapolis and squeezed $23 out of every household to pay for your ticket.  As long as you are o.k. with where the money came from, I'm willing to pay for the ticket!…
Would you do it?
The majority of people would, even if they say the wouldn't.  Heck, I'm not saying I'd even turn down the money if you laid it in front of me.  I'm not claiming to be a Saint by any definition of the word.  In theory, most of us would claim where the money came from mattered, but in practice it's a whole 'nother ballgame.
Screw it… go ahead and take the money.  After all, it's the American Way.
photo by Dunechaser