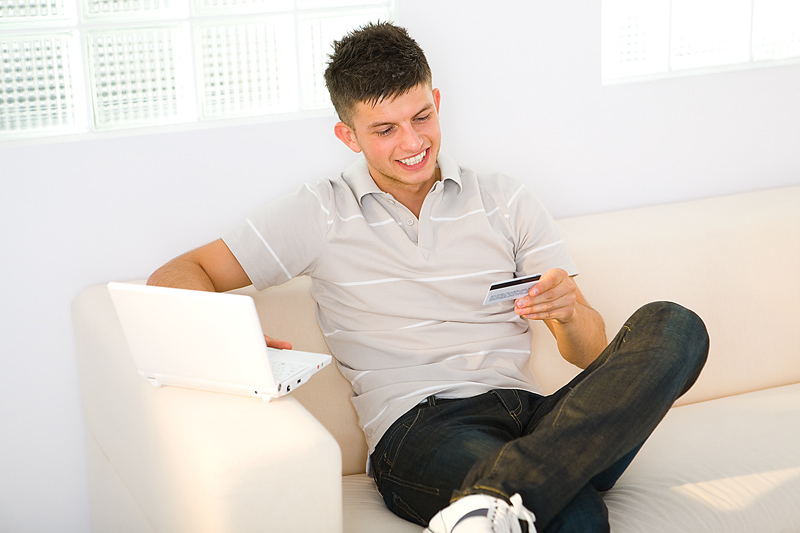 (How many tools can you spot in the picture above?)
[share_sc]
Defining The Word "Tool"

Dictionary.com has several definitions for the word "tool."  For our purposes we will review two that happen to be back-to-back:
5.  anything used as a means of accomplishing a task or pupose

6.  a person manipulated by another for the latter's own ends
Or if you are looking for a little more flavor, Urban Dictionary defines "tool" as:
One who lacks the mental capacity to know he is being used… or, one of those chic's who holds the sign saying "Carson Daly is Hot."
Feel free to use whichever one is more comfortable for you.
The Two Credit Card Extremes & The Big Fuzzy Gray Area
In the blue corner, we have the anti-credit crowd. They are a mixed group.  Some responsible, some not.  United by the swearing off of credit cards.  They are a rare breed and have been known to be passionate, but a little intense at times.  They relish the freedom and security that comes with rejecting what others may call "tools."
In the red corner, we have the responsible credit card users. That's right.  I acknowledge their existence, although they too are an exception to the norm.  They are the "guns don't kill people, stupid people kill people" crowd.  I get that.  A credit card does not know good or evil, after all.  This corner focuses on taking responsibility to wield these "tools" to minimize any overspending, while maximizing the convenience and rewards.
The "big fuzzy gray area" is where normal people roam.  They still utilize credit cards, but not with a great amount of responsibility.  I know from experience, the real problem is that it's common to be claiming membership in the red corner while your actually just lost in the sea of gray. Unfortunately, our current culture encourages people to stay lost.  They want you to find a cozy clearing and set up camp.  You see, there are some external forces that benefit greatly from our grayness.
The Fat, Old, Ugly Men Behind The Curtain
At least that's how I like to view them.  I'm sure there are women executives at the credit card companies, as well, but it just doesn't flow quite the same.
The credit card industry is not your local mom and pop shop.  As of 2006, there were over a billion Visa credit cards, accounting for over a trillion dollars of annual volume.  The average credit card debt of a household, which uses them, is over $10,600. Despite our color, we can all agree that things have gotten a out of hand lately.  We know that balance isn't getting paid in full every month.
You see, the credit card companies have found something that's much more valuable than gold or fancy watermarked paper.  They've discovered the power of passivity.  They've found that they can bottle it up and churn it out as a little piece of plastic with some random numbers.  We as a culture can't get enough.  We will do anything to avoid unnecessary action. They've made it way too easy to maintain, to put off, to find excuses.  As a group, we've morphed into a bunch of rhinos in heat.  We just blindly charge anything that comes into our field of vision.
Meanwhile, the people pulling the strings are laughing. They're having a jolly 'ole time.  They quickly count their money before injecting a large percentage of it back into advertising and marketing.  They've sold us so hard, for so long that we literally can't imagine a world without their "tools."
Who/What Is The Tool In Your Life?

This post isn't about Red vs. Blue.  It's about Gray.  It's about gaining awareness. I'm not calling you a tool if you use credit cards, although you certainly might be one.  I'm simply calling everyone to take a honest look at their financial habits to ensure they are helping them achieve their goals.
I know the value in this type of reflection, because I spent the first several years of my adult financial life as a the picture-perfect chic holding the "Carson Daly Is Hot" sign.  Throughout college I used credit cards to finance an inflated lifestyle that I was certain I was entitled to. For example, I once rented a house with a pool along with several of my guy friends.  Upon installing a pool volleyball net, we quickly grew tired of retrieving the ball once it got ejected into the back yard.  Our solution?  We drove in our swimming suits to the nearest Target and charged 12 volleyballs on the spot.  Ladies and gentlemen, Carson Daly doesn't get much hotter than that.
After getting married, I was slowly able to educate myself out of this phase.  For a brief while, our credit cards actually took over the role of "tools" in our lives. After around a year of truly responsible use, we began to question their actual effectiveness.  Were we missing a piece to this puzzle? After all, the credit card companies had several decades of experience and several billion dollars to their advantage.  On the surface we felt responsible, but deep down we still had a feeling of being "manipulated" in some way for "another's gain."  We took out the scissors, picked up the phone, and never looked back.  We love being blue.
Chances are your experiences are much different than ours. You might be bright red;  champion of responsibility.  Or you could be a nasty grayish-pink color, like I was during my transition.  Maybe you were blue, before blue was cool.  I don't know.
Whatever you do just don't assume your know your color. We all know people who've done this in our lives.  Some of us need only to look in the mirror.  Wake up.  Educate yourself. If you don't like the color you find, the good news is you can always change it.
What's written on the sign you are holding?

Are you red, blue, or gray?  What's your take on all of this?  Do you think I'm the biggest tool of all?  Join in on the conversation by adding your comment below!