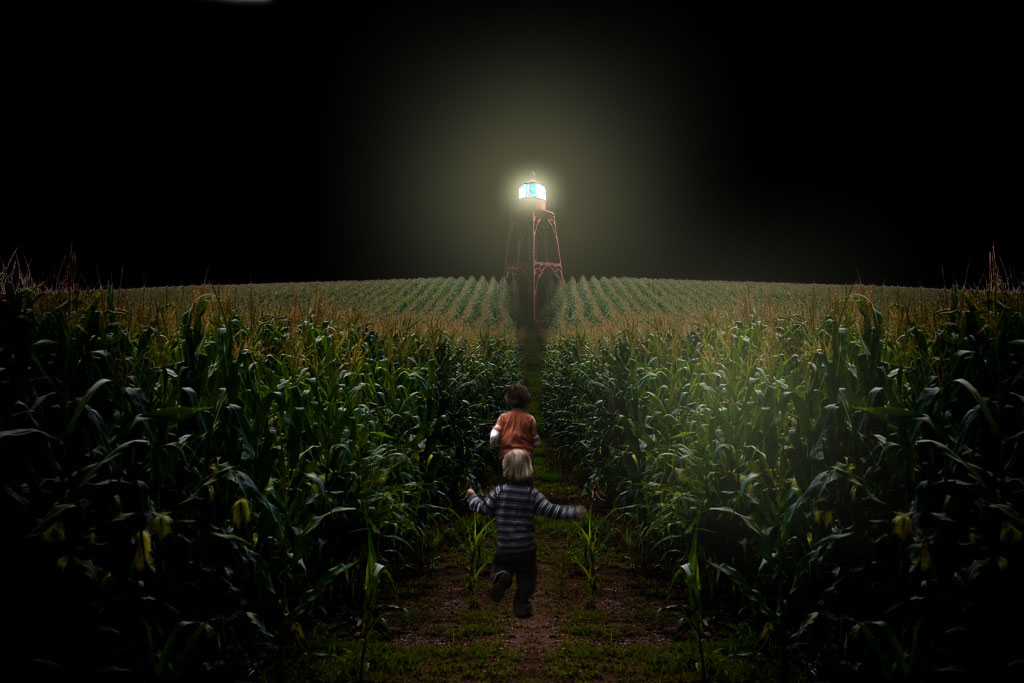 [share_sc]
This post is going to serve a couple purposes.  I want to update everyone on our travel "situation" (especially those who don't follow me on Twitter or on Facebook).  And I also want to shed light on a tough crossroads that Courtney and I have found ourselves.
For anyone who doesn't know, we are currently back home in Indiana. We've been home for a couple months now.  Undoubtedly, this yields two questions…
Why did you decide to come home?
When/where are you going to go next?
Unfortunately, neither of these questions have a single sentence answer!  (I know, right)
Why we decided to come home…
From the beginning, we had designed our initial overseas adventure to last a year.  In the end, we cut it a couple months short of that when we chose to leave Thailand early and fly back to Indiana.
Our decision to come home was prompted by two factors:
A private issue in our family that, while it didn't require that we come home, encouraged it.
The fact that we were incredibly burnt out.
It would be convenient to say that #1 played the largest role…  that it was out of our control.  But that's not the case.  The reality was that we were burnt out and looking for the first justification we could.
Our international travel has been divided up into three distinctly different experiences.  When we first arrived in Australia, we had no clue what we were doing and were frequently changing locations.  We were running on pure adrenaline, having just set forth on something we had previous thought to be impossible.  There was stress, but everything was new and interesting and compelling.
As the weeks wore by, we started to encounter our first real troublesome set of problems with visas and finding jobs.  In other words, it only took a couple weeks for our new fairy tale to turn back into real life…  it happened quickly.  Admittedly, we lost some of the "living in the moment" attitude in our quest to make the lifestyle more than a month long vacation.
As many of you know, our search led us to New Zealand where Courtney landed a teaching gig.  This entered us into the second clear phase of our travel.  We spent right around 6 months living in one location in downtown Auckland.  Courtney worked the 9-5, as I played stay-at-home-dad and poured nap time and evenings into this blog.
This was our true first taste of living abroad.  Really living.  We were spending less than we earned (while stationary) and if we had wanted, we could have stayed indefinitely (Courtney was offered to stay another two years at the school).  It felt good to know that we had "accomplished" a big part of our goal, but it was far a fairy tale.
After saving a little bit more money, we then entered into the third phase.  We spent two weeks driving the South Island of New Zealand.  To be honest, this was my absolute favorite part of the entire experience (I think Courtney's too).  We had spent 6 months rather stationary and were ready for another adventure.
But we didn't stop there. Looking back I don't regret our decision to head to Thailand.  Part of me may have chosen to either stay in NZ or come back home for a pit stop if I had to make it again.  But missing out on Thailand would have meant missing out on a lot of new experiences and growth, not to mention missing out on meeting several amazing people.
For starters, we found out that Thailand really wasn't for us.  We didn't dislike our experience and it seems like an amazing fit for a decent portion of people.  It just didn't speak to us.  We didn't connect on a deep level.
To be honest, the cards were stacked against Thailand. We were on more limited funds by this point.  We had just spent two weeks camping and driving.  We had unreasonable expectations on what it would be like (and how cheap it would be).  On top of that, we were experiencing a new "phase" with Milligan.
When we started traveling, Milligan was just 13 months old.  She could walk, but wasn't interested in that form of transportation for too long.  When it was time to nap… she napped, whether that was in a hostel, a backpack, or a bus.  Most importantly, she hadn't yet realized that screaming in a foreign place, surrounded by strangers, got her a boatload of attention very quickly.
Towards the end of our stay in the apartment in New Zealand things were different.  She wanted to walk everywhere.  She only liked her backpack about 20% of the time.  If there were cool things going on, she'd want to be up and exploring… not napping (missed naps are never a good thing).  Oh, and she quickly realized that screaming on a completely packed, completely silent rail train in the middle of Bangkok got everyone's attention… quickly.
It wasn't all bad, though. Most of the time in Thailand was actually spent in a private, pool-side Bungalow, across from another location independent family.  Milligan quickly made friends with the all female staff and genuinely had a blast.  But the on/off nature of her journey into the "terrible twos" weighed on Courtney and me.
Looking back, I don't think that Milligan was the problem.  I think that self-generated stress on my part clouded my perception of what was going on.  Under stress, I only concentrated on her tantrums and not the 80% of the time she was smiling, running around, and saying Thai phrases like "thank you" and "bye-bye".
I think my short comings were in my failure to be fully present, because of the stress of this blog (specifically monetizing all my hard work) and the stress of ongoing travel.  I think very little of it had to do with the environment or our schedule, both of which found decent grooves.
Whatever the cause, we were presented with an opening to come home… and we took it.  It wasn't a snap decision.  We thought out the pros/cons and just decided there was nothing wrong with cutting the trip short a few months.  We did incur extra cost, but were able to mitigate a lot of that by finding a deal on airfare.
We ended up dipping into our emergency fund to make it home (on the flights), but it was a decision that we deemed worth it.
Since coming back to Indiana…
After two pit stops (including a weird one in Hong Kong) we finally landed in Chicago a full day after we boarded the plane in Ko Phi Phi, Thailand.  As we went through customs, I handed our passports to the guy working the incoming arrivals section.  He scanned all three passports, checked our faces against our photos and then looked up at me and said…
"Welcome home."
We still had a short flight from Chicago to Indianapolis, but I actually teared up after hearing those words.  It may be hard to understand the situation and I fully realize there are thousands of people whom spend much more away on much more important causes (military, international volunteers, etc…).
At the time we were under plenty of stress, had minimal sleep on 24 hours worth of flights, and knew our families were waiting for us after our 35 minute flight to Indy.  I just felt… relieved.
After a couple weeks of staying with family, Courtney and I reevaluated what we wanted to do.  We knew we needed a break, but weren't about to sign a year lease somewhere.  A year just seemed way too long to commit to anywhere on the planet.
Ultimately, we found a three bedroom house for rent and negotiated no deposit and only a 6-month lease.  We knew this would give me time to finishing launching a product that had been in the works for months and months and would let us weigh some of our future options.
Well, we've been here going on 2.5 out of 6 months now. As you know, I finally did finish and launch Unautomate Your Finances (thank you again!).  Courtney decided to take a two-month maternity opening at a local school (actually one we both attended in elementary) and for the first time in her life Milligan is going to daycare with a local homeschooling family.
So that's the update. It's not as sexy as some of the past, but we are already feeling recharged.  It's awesome to have the support of our family and I know they enjoy having Milligan around.  I've been able to make some big strides with turning this blog and my writing into a full-time business.
Coming home was a fantastic decision.  That said, we are itching at what to do next.  We are at a crossroads.
What's next…  where… when… how long…
We don't know.  We don't know where.  We don't know when.  We don't know for how long.
Well, we do know we have a little over 3 months left here at least.  Courtney will be finishing out her temporary teaching gig in 5 weeks and I'm diligently working on product number #2 ("Sell Your Crap" guide).  🙂
But in 3.5 months we have a really, really big decision.  One that has been weighing on us.
First, I firmly believe we could do anything. That's a good feeling to have, but at the same time, not one that helps with the decision making process.  We've consider going to South America, RV'ing around the U.S., staying in Indiana for another year, and even staying permanently and having babies and houses (I know, right).
To be honest, there is no clear choice.  Both Courtney and I feel that it still isn't the right time to plant our roots.  And even if it was, neither of us is fully comfortable with Indianapolis as the choice.
The only reason in the entire world we'd stay in Indiana is our family.  Problem is, that's a big reason.  We are really blessed to have an overwhelming amount of support while we are here.  Not a weekend goes by where we aren't visiting family in some fashion, sometimes 3 or 4 locations every weekend.  It's something we really missed while traveling.
But is family, and only family, reason enough to stay in Indianapolis? It's tough.  Every other day I waiver, but it doesn't feel right.  At least not right now.
The longer we stay here, the more the area is drawing us to make it permanent.  We are accumulating more and more stuff, despite trying to keep things minimal.  Courtney is slowly being pulled to consider a more permanent position and I'm even having thoughts of real estate and property management again (part-time).  It's like an unidentifiable life force that gets stronger and stronger each week we stay.
But we just spent the last 2 years fighting against a very similar life force that was taking us down a path we didn't necessarily want.  In fact, the core of this blog… the core of our philosophy and journey has been not to allow those life forces to pull us in a direction we didn't want to go.
As it stands, neither Courtney or I want to stay in Indianapolis longer than another year.  We've decided that.  But staying another school year (until next summer) has a lot of benefits.  Courtney could get a full-time position and with the projected success of my business/writing income over the next 3-6 months, we could likely attack a BIG portion of our student loans.
At the very least we could once again buckle down and save tens of thousands of dollars if we wanted.  It's not only possible, it's likely… if we chose to stay another year.
But I'm scared.
I'm scared that staying that extra time will generate even more excuses.  I'm scared the life force will catch up to us and we'll have a mortgage, and a bowling league, and a big screen t.v.
In addition, staying a year, but knowing you are leaving is tough.  We've done it the last two years in different spots.  You want to join a church, but know you will be leaving.  You want to deepen relationship with local friends, but know you'll be ditching them in less than a year.  There are countless activities where you say…  well, this would be nice to do if we weren't leaving.
So you end up living a half-assed, gimped life, because you are scared of entering into an experience that will keep you tied down.  Too much thirst for not being tied down, means you suddenly find yourself living with single-serving friends, in single-serving social settings, pursuing single-serving passions.
I'm not sure there is a way to have both.  I'm not sure there is a way to live "in the moment" and as passionately as if you planned on doing something the rest of your life, but then pack up and leave it.  Lots of "lifestyle designer" and "travel hackers" claim to have found it.  But I'm not sure I believe any of them.
I know one thing.  We are neither "lifestyle designers" or "travel hackers" and we certainly haven't found the sweet spot.  And honestly, the spot is going to be different for each and every person/family.  A female solo-travler, a male solo-travler, a young couple, a retired couple, a young family of 3, or a family of 8 roaming the countryside.  They aren't even all fruits, let alone the same fruit.
Ultimately, I think that we still want to have travel as part of our permanent lifestyle. But I think it looks different from our first trip out into the world.  I think it involves having a home-base (wherever we decide home is) and traveling for 6-month on/off.  Maybe 3 months in one location, 3 months in another.  Staying in one place and really getting to experience one culture.
Let's get an apartment in Argentina for 3-month and then hop over to a cabin in Alaska for another 3, before returning home for the summer/winter.  Something like that.
We've not even touched 95% of the world and I'm not o.k. with getting hit by a bus tomorrow and knowing that.  The older Milligan gets the more of the world I want her to experience.  That's the real priority for me.
So here we are.
I know there isn't a right answer.  And I know a lot of you may not be able to relate to the specifics.  But our journey, both the ups and downs… the impulses and the hesitations, are a core part of this blog.  And sharing our experience, not only captures it, but helps me reflect on it.
I don't want "do what you love" to just be a saying in the banner of this site.  Courtney and I both deeply believe in it and want it to be a core principle of our life.
But how can you "do what you love" when you have no idea what you… love?
[share_sc]
Heck, maybe I'll just throw up 10 options and have you all vote on it.  That seems unlikely to backfire…  o.O
Note:  If you made it this far…  thanks.  I'm pumped to have you along for the ride!  🙂
photo by monkeywing