[share_sc]
This is the 4th personal travel update since we left over 7 weeks ago now.  In case you've missed the other updates, you can catch up on our previous adventures here:
When we last left off, we were at the Brisbane airport, getting ready to check-in for our flight we had booked less than 24 hours earlier to New Zealand.  After having many of our finest plans shot to pieces in Australia, our hopes were high that the teaching demand in NZ would yield a much-sought-after visa.
As many of you know, our intentions from the very beginning were to relocate overseas (at least for a year or two).  Simply, we believed New Zealand was our best shot at this point.  First, though, we'd have to actually get there!
You see, U.S. Citizens (and a host of other countries) can enter New Zealand without a pre-arranged visa on the following conditions:
Stay to no longer than 3 months (technically this can be extended, though)
Be able to produce evidence of an outbound (leaving NZ) airline ticket, if asked.
Be able to produce evidence of supporting funds, if asked. (roughly $1000 NZD/month of stay)
My biggest problem? I decided to latch onto the "if asked" part of the #2 a little too strongly (I had #3 "if asked").  We DID legitimately have a ticket from Sydney to L.A. within the 3-month time period.  Somehow, I was able to convince myself that the chance we'd get stopped was low AND that if we did I could explain that we were going to be searching for a flight to Sydney to leave in time.
Yeah, my plan was as stupid as it sounds.
As it turns out, we got asked to produce our return tickets even BEFORE we checked-in to the flight.  Not by any immigration office, but by our airline.  I guess that if you get stopped at the gates in NZ, it's the responsibility of the incoming airline company to fly you back where you came from.  Ouch.  I guess that's a good way for New Zealand to outsource the checking of this detail!
Luckily, I was reassured that I was not the first over-confident traveler to attempt this work-around.  Not so lucky was the solution. We had roughly 1 hour to purchase a fully-refundable return flight for each person.
The ensuring hour led us through a couple in-airport travel agents and finally to the Qantas booking desk.  Like I stated before, this certainly wasn't their first time handling this issue.  In fact, they had the paperwork, instructions for getting the refund, and an outline of the non-refundable fees easily available ($30/per person = $90 total).  The upfront damage? Right at $1000 USD.
It's times like this I really appreciate all the hard work that led to our sizable emergency fund.  I was able to hand over my debit card without worry.  Besides the $90 non-refundable portion and the fact that it would tie up a grand for a couple weeks there was no other damage.  We finished just within time and shuffled to the gate to start and board our flight on the budget airline, Royal Brunei.
It's been almost 8 years but… there is still something weird about hearing a 60-second Muslim prayer broadcast over the intercom just before take-off.  I'm doing my best to be open-minded, but more importantly… I've got to be honest.  The prayer brought up all sorts of deep thoughts and flashbacks that I won't share here.  By the time I snapped out of it, we were in the air and looking out over a pitch-black ocean.
Going on a month in New Zealand
Our weeks here in New Zealand have been far more laid back and far less adventurous than our time in Australia.  This is half from exhaustion and half by design. The exhaustion is mostly from getting used to "not knowing" so much about our life.  In Indiana, "knowing" came easy.  Our life was comfortable.  Our family was close.  Even changing our plans was convenient.
In New Zealand, our life is always changing, our family is across the world, and a slight change in plans can have a life-changing effect!  Of course, all of this isn't bad.  You might even say it is the purpose of the move in the first place.
By design, we've wanted to focus more on staying for a 1-2 years rather than 2-3 months.  As such, we've delayed a lot of experiences on our wishlist (just as we did in Australia) in order to focus our time and money on securing a job, visa, and minimum lifestyle here.  The idea is that in the long-run we'll get to experience much more of "New Zealand" this way.
To sum it up… we want want to live, not just visit.
That's the idea, anyway.  Luckily, our main source of adventure here has been eating, sleeping, reflecting, playing, and learning from our CouchSurfing hosts.  Before getting into the awesomeness of each host, let me share a couple photos we've Courtney has been able to snap of the limited amount of New Zealand we have seen: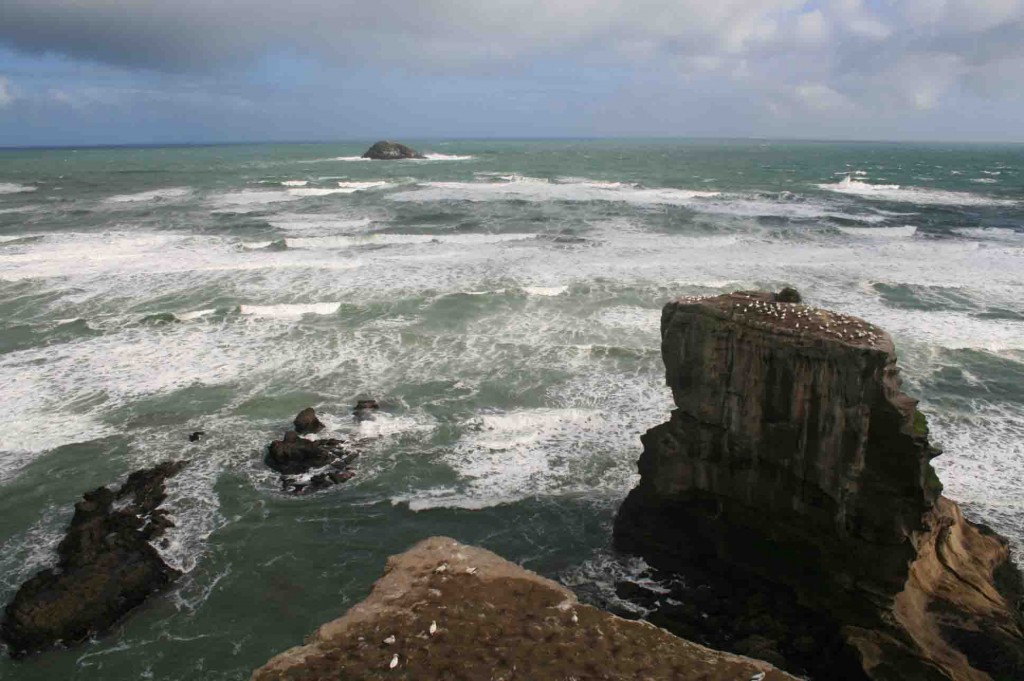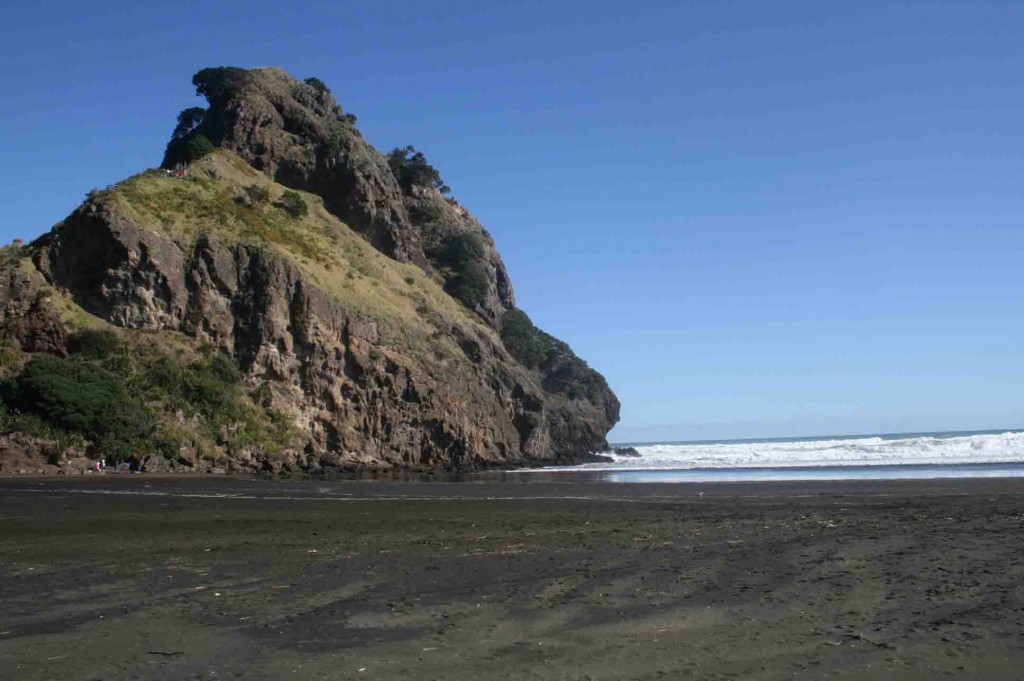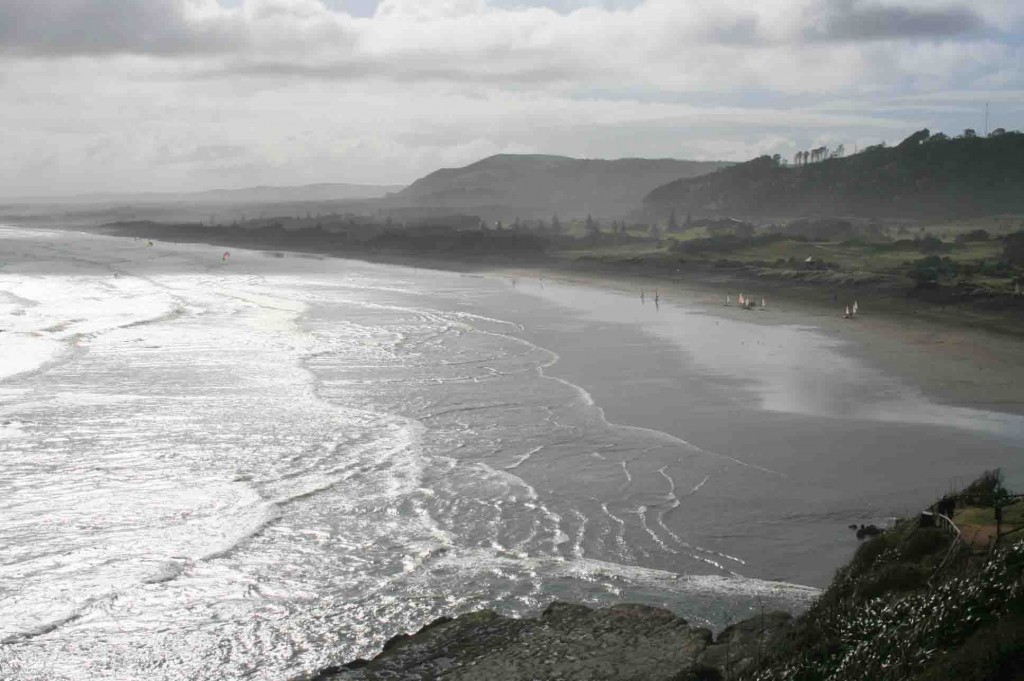 Our 3 CouchSurfing

Victims

Hosts
Rachel & Shannon
Our New Zealand leg started off with an awesome show of hospitality.  Rachel & Shannon picked us up from the airport at 2:30 a.m.  You read that right.  A.M.! Luckily, it was a Friday night and they told us on the way home that they'd much rather drive 45 minutes through Auckland at 2 a.m. than 2 p.m.  I guess with over 1/3 of New Zealand living in Auckland, the traffic can get a little nasty.
Rachel & Shanon wasted no time trying to orient us with the area and answer our questions about the country/culture.  They have spent a year of their own living in Canada and are currently planning a month-long visit to Idaho, Montana, and Alaska.  This came in handy as the could easily articulate on some of the more obvious cultural differences between the States and NZ.
We talked about all sorts of issues over our first week, including a crash-course on the different sections of the city (although Rachel made it very clear she favors the North Shore).  Currently they are a one-car family, so Rachel also had a good handle on the local public transportation.  Our many late-night discussions touched on everything imaginable from personal finance to gun control.  They also introduced us to the witty Black Books series and the Australian late night show, Rove.
As a side note, Rachel had mentioned that she had heard of Man Vs. Debt before!  It turns out she's a regular reader of The Simple Dollar (that's the only pf-blog she reads) and had clicked over on one of Trent's links here.  What a small world we live in!
Rachel and Shanon also took pride in escorting us to several different beach areas (most of the ones pictures above).  The east coast beaches (white sand) are literally a 5 minute walk away from their house, but we've also made two separate hour-long trips to various west coast beaches.  The latter seem to favor black sand, rougher water, and rockier terrain.  I've never really been car sick before, but I can admit I felt queasy as we drove through intensely winding terrain to get to the west coast.  Up, down, right, left, right, left, down, down…
[More to come from Rachel/Shanon in later updates, as we decided to come back and room with them for several weeks]
Carla & Dave – Kane, Hannah, Zoe, & Joshua
After a week or so, we were picked up by Carla and taken to stay with her family a little north in Orewa.  It didn't take us long to realize that we were going to love our couple of days here.
The Ross family lives in what would be considered a small house by American standards, but we absolutely loved it!  It's a cozy two-bedroom with a little sleep-out area (which Kane graciously gave up so we could sleep in).  It reminded us of the house of a close family friend back in Indiana where we spent a lot of time growing up.
They lived just a short walk to both the beach and to the town shops.  The suburb was far enough away from Auckland to feel homey, but close enough to tap into anything that was going on.  It's just the sort of set-up and area that Courtney and I would prefer, if we had our choice.
The three youngest kids played nearly non-stop with Milligan.  It was such an awesome break for her to get so much attention from other kids, despite them being much older.  She hadn't had a lot of interaction since Townsville.  And I'd be lying if I didn't admit that Courtney and I relished the fact that one of us didn't have to constantly keep watch of her.
On top of all this, the Ross family loved to play board games of all types.  We were amazed during a rousing game of Carcassonne that even the Joshua seem to know what piece combinations were left before we did.  Some of you may or may not know that we are hardcore gamers, so we had a blast.
Later we visited the local beach (east coast), where Courtney snapped this awesome photo of our hosts:
On our last night, Dave took pride in attempting to make home-made Biscuits-and-Gravy from scratch.  Keep in mind that this staple breakfast dish has been unknown by almost everyone we have talked to in New Zealand.  It seems the awesomeness of this duo hasn't migrated over yet.  The cards were stacked against him as the meat he cooked yielded almost no grease and the biscuits didn't rise nearly as much as they should have.  Despite the set-backs, Courtney and I gladly devoured all of it!
Although we only stayed two days, we felt like we really connected with the family.  Hopefully we'll be able to return for a Carcassonne rematch in the near future!  On Monday morning, Dave dropped us off at the downtown ferry to Waiheke Island where our next host would be waiting…
Angie – Corey, Codi, Ayla, Poppie, & India
After about a 30-minute ferry ride, Angie picked us up and took on a crash-tour of about half of Waiheke Island.  The island is actually sort of a suburb to Auckland, with a portion of it's 7,500 residents taking the ferry to commute daily (beats driving in the traffic).  While the island is more sleepy in the winter time (now), it's population booms to over 50,000 in the peak summer months as the many vacation homes suddenly become packed.
During the tour, we stopped at one of the many local beaches where the girls led us down the beach and to a playground.  As it turns out, their house wasn't too far from the beach, nestled among some beautiful trees.  Angie explained that her view, although it seemed amazing to us, was one of the least sought after on the island as it didn't look over the ocean.
I can promise you that Courtney and I would have been more than happy to live in "one of the worst views on the island".
We were only scheduled to stay with Angie and family for 2 days, but ended up extending it to 11!  Throughout most of the time her kids were on school holiday, so once again Milligan was able to have plenty of interaction, especially with her new best friend India. India, was a little older and was showing off her ever-expanding vocabulary, which I know was good practice for Milli.
I was able to teach Ayla and Poppy the extremely strategic game of War, while in return they taught us Chinese Poker (which was more their style).  The older teenage boys, Corey and Codi, also popped in from time to time to share a meal, game, or discussion.
Angie was yet another fantastic host, sharing a perspective on New Zealand culture that we hadn't been exposed to.  She also was able to share stories from her travel experiences, especially with India when she was younger (around Milli's age).  Most impressively, she even gave up her own bedroom, as it was the only area where all three of us could comfortably sleep.  Instead she slept with her daughters on a mattress on the floor.  What kind of person gives up their own bedroom to strangers to sleep on the floor?
To top it all off, Angie left for several days at different times and urged us to keep staying despite her absence.  So at two different points we had the house to ourselves.  If you would have told me we'd consistently run into this kind of openness, trust, and hospitality, I would have called you crazy.  But we have.
The next update…
After 11 great days on Waiheke Island, we set back off to Auckland.  We were returning to stay with Rachel and Shanon, but this time we'd be contributing in more of a "flat-mate" relationship.  This is a great place to stop as it brings us almost up-to-date.
This week has been an exciting one with more visa problems, a job-offer for Courtney, and even some expanded opportunities for myself!  I'll be sure to catch you up next week, with more tangible tips on how we are hunting for jobs, handling our finances, and saving money on the road.  See you all then!