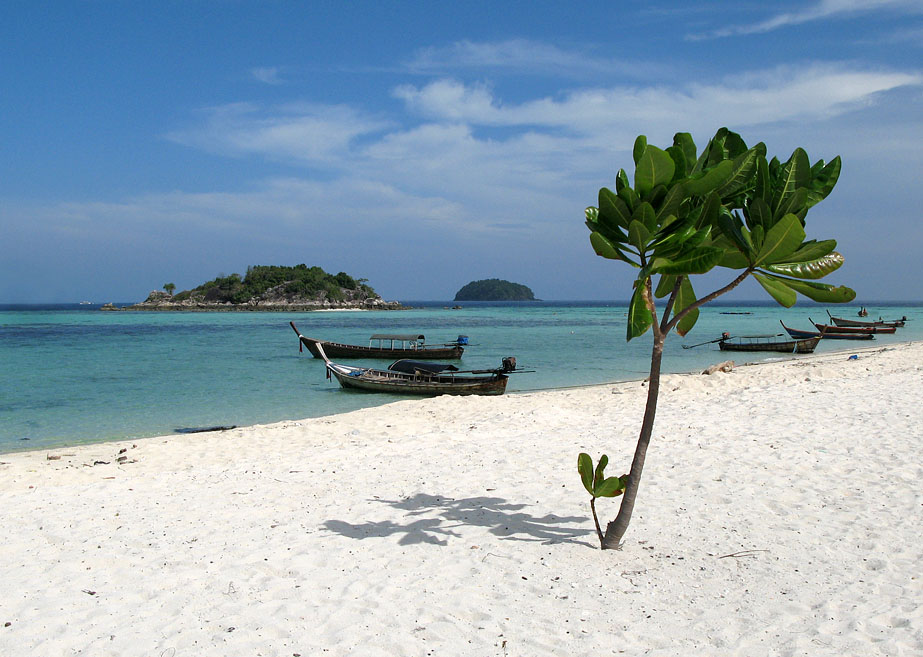 [share_sc]
Today, Courtney and I wanted to share the next leg of our adventure:  Thailand.
After being faced with a very tough decision, we've finalized the following schedule:
Courtney will finish out her teaching through Dec. 16th.
We will be flying from Auckland to Christchurch, NZ on Dec. 17th.
Dec. 17th -> 30th, we will be touring the South Island of New Zealand as planed.
On Dec. 31st, we will fly from Christchurch, NZ into Melbourne, Australia.
On January 7th, after a week in Melbourne, we will fly into Bangkok, Thailand.
What the…  didn't you guys just get set-up in Auckland?
Yes, we did.  In fact, we worked very hard to get sponsored for employment, secure a work permit, and adapt to downtown living.
And Courtney's employment has gone very well.  She loves the school she is at and they had opportunities to offer if we wanted to stay for another school year.  Over the course of the last month or so, we've had to decide between three options:
Stay in New Zealand for another full year.
Return home for the holidays and reassess our situation.
Continue to travel to a different country.
All options had positive and negatives.  Staying in New Zealand is only possible if Courtney works full-time in order to have the proper visas.  Continuing to travel is only possible with an increased income and in an affordable country.  And returning home carried a risk (even if small) of not leaving again.
In the end, we decided to rule out committing for another year in New Zealand.  While we've honestly enjoyed our time here, there aren't enough unique benefits to overcome the strengths of being closer to our family, friends, and the increased working opportunities that come from being in the U.S.
But returning to the U.S., even if temporary, wasn't the perfect solution either.  If monetarily possible, we wanted to try to get a more diverse cultural experience on this side of the world before making the long haul back to the other side.
And so, after much research, reflection, and forecasting we decided to dedicate at least two months to exploring Thailand before returning home or committing another year's time in New Zealand.
Why Thailand?
Well, it fits nicely for several reasons.
First, it's a more unique culture experience than either Australia or New Zealand.  Neither of us have been to any part of Asia, so we'd like to see a small slice while we are relatively close.  Thailand appears to be a great gateway to the rest of Southeast Asia.  It's not too risky, but hopefully will stretch our comfort zone a little.
Second, it's relatively affordable.  If we needed to (which we may), I could increase my freelancing to fully cover our living expenses (especially in the short-term).  It's much more reasonable for our mobile income to support our travels there than many other more 'westernized' options in this region.
Third, I have some contacts/friends in the area.  For example, Cody McKibben of ThrillingHeroics.com calls the region home and has already spent a considerable amount of time advising me on different issues.  I've also talked to a handful of other people who live in Thailand or who will be traveling to the region during the same time.  These connections help us a great deal in making our plans.
How long?  Where to after Thailand?
That's a great question.  We want to leave it as open as possible as we don't know what to fully expect.
However, our initial guesses put us staying for two months, before heading to the U.S. in early March.  The visa that looks most desirable last 60 days.  In addition, we are considering heading to Austin, TX for the SxSw conference in March.
Either way, it's unlikely we stay past April as Milligan turns two years old in the middle of the month.  Those of you that travel with kids know that two years old is a big deal.  In general, she will no longer be considered an infant, nor allowed to fly as a 'lap seat'.  This will cause our cost for international airfare to increase by a significant amount.
While it's likely we will visit our family in the spring, we aren't going to book the flight until we see what Thailand is like.  If we did return home, I imagine that remaining mobile will still be big part of our plans.  We've brainstormed what traveling around domestically could look like and have also brought up that neither of us have been to Europe.  Things could get interesting next summer.  😉
Help us with planning!
For now though our focus is on our self-tour of the South Island of New Zealand in December.  We also have a week to plan in Melbourne (will probably Couchsurf), which includes New Year's Eve!  Lastly, we'll be brainstorming potential spots to hit while in Thailand.
So long story short, if you have any recommendations for us… let them fly!
If you live in or have recently traveled to Melbourne or Thailand please leave your tips, tricks, and can't-miss experiences below. If you'll be in either of those areas yourself, we'd love to meet you!
photo by flydime