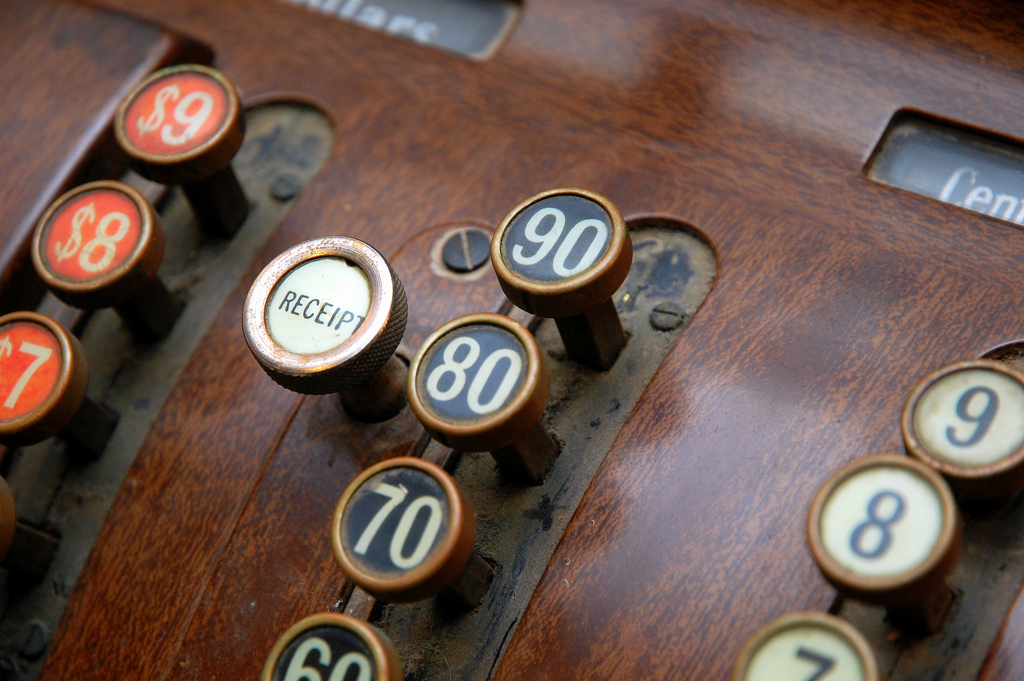 Over the course of this blog, I've shared the details of our debt, our income, and our spending.  Back in March, I took a big step in the business side of this site by releasing my first premium guide, Unautomate Your Finances.
As I continue to take steps to grow my business, I want it to remain open and transparent to the members of the community who help support it.  Last month, I gave a breakdown of March's sales and income, as well as results from the product launch.
Every month moving forward (launch or not) I want to continue this habit of reviewing/sharing the past month and forecasting out the current month.  Here's April's numbers and my business plans for May…
Net from UYF Sales:  $1012.73
Total Guides Sold (April):  83
Income (less Paypal fees):  $1344.17
Affiliate Payments:  -$331.44
Additional Income:  $746.24
Direct Expenses:  -$185.90
Hosting:  -$14.95
Aweber:  -$29.00
ScribeSEO:  -$27.00
E-junkie:  -$5.00
VodBurner:  -$9.95
Tech Consulting:  -$100.00
Gross (Income – Expenses):  $1573.07
As anticipated, income in April is down from March (launch month).  Despite this, I'm not too disappointed in these numbers.  I wanted Unautomate Your Finances to hit the $1000 mark for the month and it just barely crossed right at the end.
May's Business Plans…
I fully expect another 15-20% dip this month in passive sales of the guide.  With that in mind, I'll be looking to help boost traffic and sales in order to try to keep income from UYF sales right around $1000 net.  This may include going after more interviews, reviews, and guest posting opportunities to achieve that.
I'll also be sharing two business products this month from two of the people I respect most online.  As you can see from the above numbers, I am very careful about who I affiliate with or what content I share with everyone on this site.  Here are some reviews you can look forward to:
Danielle Laporte's "Firestarter Sessions".  Danielle's hot new multimedia guide is coming out on the 12th and we already recorded an interview that I'll be sharing with you.  Frankly, it's one of the best interviews I've ever had the pleasure of giving. Danielle blogs over at WhiteHotTruth.com and is one of the most authentic and passionate bloggers I know.
Chris Guillebeau's "Empire Building Kit". Chris launched his Empire Building Kit last month, but only left it open for 24 hours!  Luckily, I was able to snag a copy and have been devouring it (tons of content, video interviews, and 365 daily e-mails over the course of a year).  On the 18th, he's opening it up for another 24 hours and I'll be affiliating with this second opening.  I'll be doing a write-up of my experience so far, what I'm using the product for in this business, and a special bonus guide on what I learned from the first UYF guide launch.  It's going to be a lot of fun for anyone interested in small business.
So from May 12th –> May 18th, we'll just call it "blow up your business" week around here, as two of my favorite people finally share their expertise with the world!  🙂
Sell Your Crap…
Last, but not least, I'll be working heavily on my second guide, which will be titled "Sell Your Crap".  I think it's more realistic that it'll be released in early June, however it could hit the digital shelves later this month!  Either way, it'll be consuming a big part of the business side of things around here in May.
As you all know, 90% of my effort and content will remain 100% free.  I'll continue to openly share our journey to eliminate our debt, our battle to avoid accumulating clutter, and the ups and downs as we attempt to pursue our passions!
I appreciate your support and am looking forward to an exciting May!