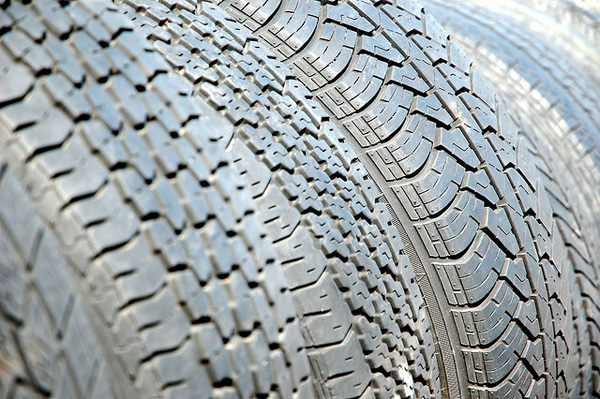 [share_sc]
Note: This is a post from Joan Concilio, Man Vs. Debt community manager. Read more about Joan here.
$65,876.32 in debt to go, and we just keep on truckin'. (The irony here will become apparent in a moment.)
When I left you in last month's update, that number was $66,436.50. The only problem is, I found a math error this month in my spreadsheet (which I'm incredibly embarrassed to admit!) and I realized that last month's total should have been $67,946.02.
So, when I actually do the math correctly, that's $2,069.70 that we dropped our total debt in the past month.
I'd consider that a win no matter what, but from mid-May to mid-June, that's even cooler, because we did it while overcoming a significant number of uncommon expenses.
What we faced this month
New hot-water heater: $869
Four new tires and significant other work on our car: $783.85
Travel and other expenses during visit from out-of-state family members: approximately $500
Exterminator: $137.80
None of these items were specifically on the budget, though we'd prepared for the first two in various ways – and held off on them for as long as possible.
I know I'm not alone in having unexpected expenses. We all have them. The difference comes in how you react.
The fact is, that money has to "come from" somewhere. For some people, that's a credit card. For some people, it comes from not paying a particular creditor. Maybe it's borrowing money from family. For others, maybe it comes from savings, and still others will sell their crap to make up the difference. Some will adjust other categories in their budget accordingly.
Here's the best part in our case: We didn't have to dip into our emergency fund to cover these purchases – but we did eat up much of the "cushion" in our checking account.
The buffer we keep in our checking account was where this particular "extra expense" was funded. In the past, we would easily have funded all of these things with a credit card. But no more.
The thing is, no matter the source, this money isn't unlimited. (Don't you wish!) No matter what method you use to fund unexpected expenses, you'll eventually have to refill the well.
Think about it.
Fund your unexpected expenses with credit cards, and eventually you reach the limit.
Stop paying a particular bill, and you'll face a consequence – late fees or a loss of service – or you'll simply run out of places to juggle.
Borrow from family? That will only take you so far.
Spend from your savings account? That's fine – but if it's not replenished, what happens next time?
Selling your crap is great – but you probably can't guarantee you'll have something of equal value next time you run into a problem.
Cutting from other categories in your budget is fine – but only if you don't "create an emergency" in response by not funding a particular necessity.
So many people think the only challenge comes in "finding" the money when the expense happens. I think the bigger challenge is in replenishing the well you draw from!
My challenge to you this month is to take a look back at your most recent unexpected expense. Where did the money to cover that come from?
And have you replenished that source? (For example, paid down the credit card, paid back the family member, found other crap to sell, adjusted your budget long-term, etc.)? Can you find a better plan for your next unexpected expense?
That's what I'm asking you to do this month. And I'll do it too.
In addition to working on our debt tsunami for the rest of the summer, in our family, we will again work to get and keep a buffer in the checking account of at least $1,000 – and eventually (and I mean really eventually) of a full month's worth of expenses.
Now for the good news
As of this weekend, we successfully negotiated an interest-rate drop on the top debt on our tsunami plan, the "hated BoA Mastercard."
This card has a $42,000 credit limit, and we've paid it down from a high of over $40,000 of that to the current balance of $24,697.75.
The hardest part about this balance has always been not just its (immense) size, but the interest rate, which was hanging at 25.24%. We've called at least four or five times to try to get it lowered, with no success.
But in five minutes last week, we were able to negotiate it down to 23.99%. Down a percentage point and a quarter, which doesn't sound like much. But 1.25% of a $25,000 balance works out to about $300 less interest over the year, and that's certainly worth doing!
That said, the biggest boost from this has been mental.
We hate this account. Hate it. Want it gone. And every single step we make toward that really puts us in gear. We negotiated that rate change – and then we dropped an extra $500 against that card the same day.
It just felt so good to be making progress that we wanted to make some more.
FREAKING. AWESOME.
Updating our Very Next Steps
Amazingly, despite what could have been considered "setbacks," we hit three of our V.N.S. goals, or Very Next Steps, during the past month – including one on the Hated BoA account.
This, to me, illustrates exactly why the V.N.S. idea is so valuable: There's always a win to celebrate. Did we hit $25,000 total debt paid off? No, not quite (though it's coming soon), but we made measurable progress against all of our accounts and hit some milestones on three of them.
Hated BoA MasterCard: Our goal had been to get this under $25,000. Now, I'd like to get it under $22,500 – and, in our sights after that – we'll aim for the "teens" instead of the $20K range. THAT will be huge!
Citi Visa: Our goal had been to get this under $6,300. Next up is under $6,000.
Discover: Our goal had been to get this under $3,700. Next up is under $3,500.
Don't forget that we keep track of all of these debts in summary (complete with V.N.S.) on my "Joan's Finances" page – so you can see how we're doing at a glance. As we roll through each month's updates, though, I'll just hit the ones that change!
Want to track your own debt payoff progress? Get our tracker, as well as several other awesome resources to "kickstart your money," join the Man Vs. Debt community list by clicking here!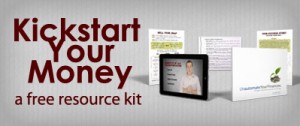 · Unautomate Your Finances ebook
· You Vs Debt Sample Lesson
· What to Sell Where Flow Chart
· Debt Payoff Tracker
· 10 Tips for an Effective Craigslist Ad
When will we be debt-free?
Thanks to all the great comments on my earlier update, I realized I never shared with you guys our time frame for paying off this debt.
As of now, if we continue our same payment amounts, we can expect to be debt-free except for our mortgage in March 2015.
But what's the fun in that? Not only does it seem like, you know, ages away, but also, we truly believe that by hustling, we can cut a significant time off of that. The hard part is deciding just how ambitious to be, so I decided to set a "range" of goals.
Marathon finisher award medal: Paid off "on time," or by March 31, 2015
Bronze medal: Paid off by my 32nd birthday, Nov. 29, 2014 (4 months early, about $13,500 "extra" required, give or take)
Silver medal: Paid off by July 31, 2014 (8 months early, about $22,500 "extra" required)
Race-winning, Olympic-qualifying, crazy-awesome gold medal: Paid off by March 31, 2014 (a full year early, about $31,100 "extra" required)
[share_sc]
So what do you think? Can I go for the gold? Honestly, I'll be proud no matter what – but a little extra challenge never hurt.
How did your May go financially? And how is June shaping up? If setbacks have left your tires spinning, now's the time to recommit!
Let's do it!