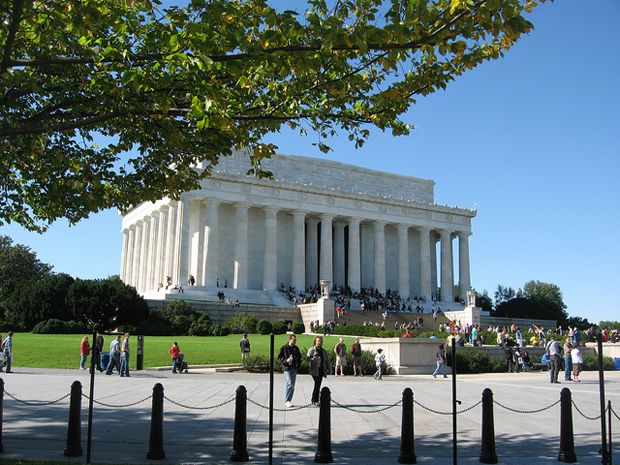 [share_sc]
Note: This is a post from Joan Concilio, Man Vs. Debt community manager. Read more about Joan.
$64,321.03 in debt to go. As of last month's update, that number was $65,876.32, so we're down an additional $1,555.29 this month, and we've hit another milestone.
We've now paid off more than $25,000 in debt! ($25,366.20, to be exact.)
I'm so glad we happened to hit that, because it's the only "big change" this month. We haven't yet hit any of our "V.N.S.," or Very Next Step, goals, a list of baby steps for each of our seven debt accounts that you can keep up with here.
That's hard – because even with steady forward progress, we quickly get derailed when we feel like we haven't done anything notable.
I like celebrating wins. I like "checking off" steps from a chart. I need that external success to keep internally motivated. And lately, while we've certainly been dropping major payments against our debts, we're just not hustling as much as we could be.
Beating the summer debt-repayment doldrums
Part of the problem is, it's summer. We're busy almost every week with extra events; we're in the middle of a Pennsylvania heat wave; and our motivation to make extra effort on our debt repayment is a little lacking.
We're still committed – but we need to mix things up a bit.
That's why we've decided to invest in a four-day family vacation to Washington, D.C., and we're hitting the road today.
That's right – we're going to spend some money and have some fun. I believe that it's OK – and in fact very worthwhile – to keep some fun in the budget when you're in the midst of debt repayment.
It's all about balance, of course. We're not going to take off for Tahiti and buy a Ferrari, or even do any major remodeling to the house (so my icky pink carpet will have to do for a while longer).
But we're also not going to eat rice and beans and curtail any travel beyond the county line for the next two to three years. We've tried that in the past – and we quickly get unmotivated and go "off the wagon" when we go too frugal. (And, hey, this is a war we're fighting against our debt – even soldiers get R&R time on a long tour, right?)
The ground rules for our vacation
In order to make a trip this summer feasible, we DID set some parameters.
Cash only. Hopefully, you guys know me well enough by now that this goes without saying, but any trip had to come from existing funds, not any kind of credit cards (or our emergency fund).
A mix of free and paid attractions. One of the major things making Washington, D.C., a good fit is that most of the places we want to go are free – various parts of the Smithsonian, the National Archives, and so on. Some other things we do won't be, but we're not locked in to anything costly.
Reasonable lodging costs. This is probably the area where we'll spend the most on our trip – and we've found what looks like a great place through Airbnb that is as cheap as a chain hotel – and with many more amenities, including (drumroll please) free parking!
The thing is, we've put more work into researching this trip than we have any travel in the past five years. It's worth it, though, when you find ways to have an amazing time for relatively little money.
Where we're getting the money
We expect the entire four-day trip to cost a little under $750. The trip has its own "budget," so we'll be sure not to spend money that's needed elsewhere!
Here's how we're making that work.
About $200 will come from a cushion we have in the checking account.
About $250 will come from extra money we've made in the past month – an open house I had to sell some Mary Kay products, some books my husband sold, a bonus of his, etc.
The remaining $300 or so will be used from the money we often pay above the minimums on our credit cards. We normally pay about $600 to $700 total above minimum each month across several accounts. This month, we'll make that $300 to $400 instead.
Want to track your own debt payoff progress? Get our tracker, as well as several other awesome resources to "kickstart your money," join the Man Vs. Debt community list by clicking here!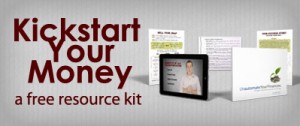 · Unautomate Your Finances ebook
· You Vs Debt Sample Lesson
· What to Sell Where Flow Chart
· Debt Payoff Tracker
· 10 Tips for an Effective Craigslist Ad
Why I believe a little spending can be good in the long run
Just planning the trip and posting here about it has gotten Chris and me excited about saving money again. That alone is priceless.
It might seem counterintuitive, but the idea that we're spending this money has made me WANT to be more frugal in other areas to help offset the cost.
And most importantly, I love knowing that we can live abundantly – have a good time – AND still make progress toward our family debt-free goal.
When you spend your time thinking about all the things you "can't afford" to do, that's what I call the "broke" mentality. I've been broke – and it feeds on itself.
When I feel "broke," I get defeatist. "I'll never pay off the debt anyway, so why pay extra?" "I can't get ahead on the bills no matter how hard I work, so why do all these side hustles?" You've probably been there too.
When I feel abundant, I get motivated. "We've paid off $25,000 in debt and have enough to take a vacation? SWEET, how can I make some extra money to help keep our momentum going?"
[share_sc]
I'm curious which strategy you prefer during a massive war on debt.
Splurges? No splurges?
Would love to know what you think!