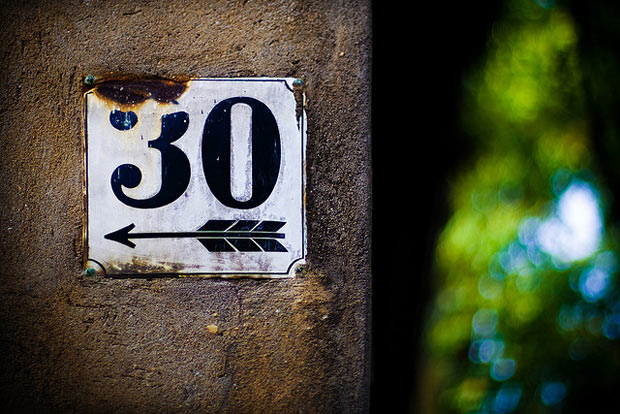 [share_sc]
Note: This is a post from Joan Concilio, Man Vs. Debt community manager. Read more about Joan.
It looks like 30 is the magic number lately.
Last week, I mentioned that I turn 30 later this year, and this month we hit a milestone – 30 percent of our credit-card debt is now paid off.
That leaves us with $62,745.92 in debt to go. As of last month's update, that number was $64,321.03, so we're down an additional $1,575.11 this month. That's MORE than we were down last month, even though we expected it to be about $200 less because of our family mini-vacation.
So how'd we manage that? Well, this was the month we devoted to…

Sorting out our side-hustle finances
You might remember that we're those people with, like, six "jobs." My husband, Chris, and I each have full-time work, I've got "official" part-time work, and both of us run small businesses on the side.
Much like Baker and Courtney did for many years, we have chosen not to have separate business "accounts" for most of these.
Essentially, we budget for our side gigs (NOT our full-time and part-time work, but our small businesses) like hobbies. What does that mean?
We don't buy business "stuff" unless we have the discretionary income for it. That includes inventory if it won't be immediately sold, business cards, website themes, etc.
We don't "count" on our site business income as part of our bill-paying budget. Any income from our hustling is simply a bonus toward our debt repayment.
Most of the time, that system works really well for us. The only time it doesn't is when we have significant business expenditures – which, though accounted for, can sometimes just complicate things a bunch. There's also the problem of "sunk cost" – in our case, inventory for various businesses – that can make things a bit hairier.
This month, we've made some pretty significant changes in our small-business mindset.
Definite cash now vs. "maybe" money later
In my case, I had inventory from a home business on hand that was necessary when I was pursuing that almost full-time, but not for the level I'm looking to work at now. I was able to liquidate a large portion of it by holding some open houses and offering significant discounts.
Meanwhile, my husband has a whole basement full of books that we sell in our Amazon store. For a long time, we had "unsorted" inventory that wasn't listed for sale, but that was taking up space – and that might or might not have been salable. We also had "pre-sorted" inventory of books that we knew would sell, but that we hadn't had time to list.

Chris took a vacation week last week – and I'm proud to report that EVERY piece of book inventory we own has not only been determined to be saleable – they are ALL listed for sale.
If you have a business of any kind, know this:
Inventory = "potential future income"
It doesn't matter if that inventory is an antique book or a piece of handcrafted artwork or a jar of cookie mix or even a less tangible item, such as an ebook or a service.
The products on your business' shelves have already cost you something. Maybe it was money, maybe it was time and effort, maybe both. You have no way of knowing IF or WHEN you will recoup a return on that cost.
That's why, this month, we've been asking ourselves the question: "Are we willing to take LESS for an item than it could POTENTIALLY bring in the future, in order to have cash on hand now?"
That's a hard question to answer, and if you've ever owned your own company – or worked for another company at a level where you made financial decisions – you know there is no easy, one-size-fits-all solution.
In our case, the decision for me to reduce my business inventory was fairly simple. By liquidating some of my products, I at least made back what I paid for the items, I got cash quickly, and I freed up a significant amount of storage space. Even cooler, I now have the "right" amount of stuff for my needs and will have to expend less effort and money to maintain it!
In the case of our family book-selling business, things got a little trickier. When it came right down to it, the best use of Chris's time was to list the books that were both valuable and in demand. We now have five boxes of books by our front door, waiting to go to a new home for the whopping price of $10 on Craigslist. Each book in there might be worth something, someday, to someone – but for now, their potential value is not high enough to make the immediate investment of time listing them individually worthwhile!
By dealing with the inventory from both these businesses, we have made bigger progress than we expected to on our debt this month. Altogether, we gained an extra $500 or so that went directly toward debt repayment, and we freed up some space – AND some mental energy – that can go toward more productive uses!
Updating our Very Next Steps
So what did we do with that extra cash? Well, in a new record, we hit FIVE of our V.N.S. goals, or Very Next Steps, during the past month!
Citi MasterCard: Our goal had been to get this under $18,000 – and we hit that, at $17,999.69 (yes, that close!) Next up is under $17,500!
Citi Visa: Our goal (since June, when we last hit a "step" here) had been to get this under $6,000. We were at about $6,050, so I got mad and made an extra payment of $100 to bump us down to $5959.60. Sometimes, I'm so competitive… and it works in my favor! Next up is under $5,500.
Discover: We had set our goal back in June for this account also, to get it under $3,500. We're now at $3,487.50, so next up is under $3,000.
Springleaf Loan: Our next goal here was to get under $2,500, and we're at $2,411.98. The next step is under $2,000!
Tires Plus: We'd been shooting for something lower than $1,300 here, and we're at $1,267.44. I can't wait for THIS next step to come, because it'll be under $1,000!
Don't forget that we keep track of all of these debts in summary (complete with V.N.S.) on my "Joan's Finances" page – so you can see how we're doing at a glance. As we roll through each month's updates, though, I'll just hit the ones that change – which isn't often as many as it was this month!
Want to track your own debt payoff progress? Get our tracker, as well as several other awesome resources to "kickstart your money," join the Man Vs. Debt community list by clicking here!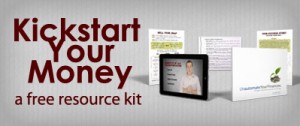 · Unautomate Your Finances ebook
· You Vs Debt Sample Lesson
· What to Sell Where Flow Chart
· Debt Payoff Tracker
· 10 Tips for an Effective Craigslist Ad
I feel like my biggest win this month was in my frame of mind. 
It felt great to hit those next steps, but it feels even better to have a clearer, simpler picture of our finances, especially for our side hustles, moving ahead.
[share_sc]
So what about you? How was your July financially, and how is August shaping up? Most importantly, what's your "big win" been recently?
Tell us in the comments!