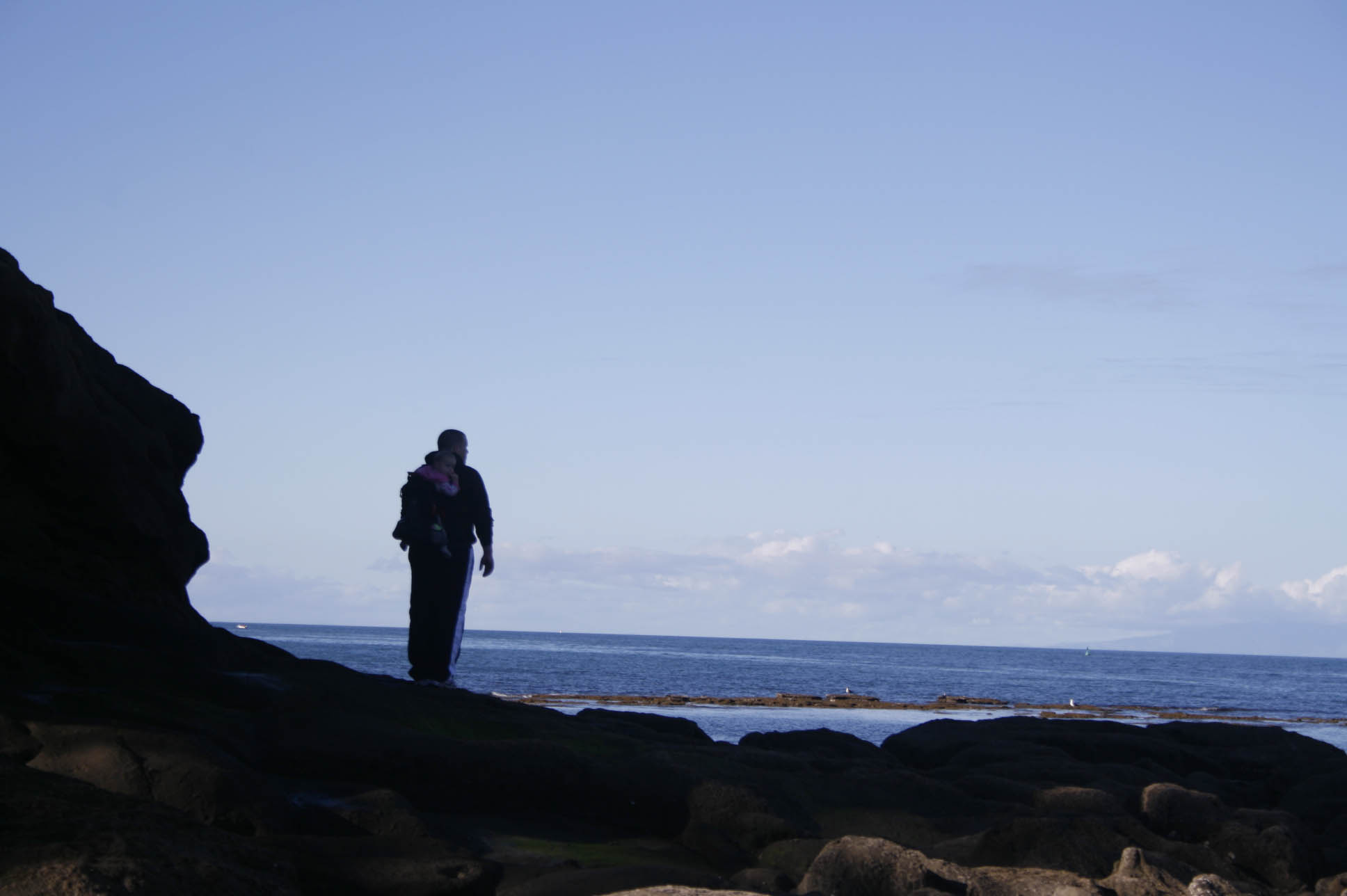 [share_sc]
By the time this post is published, we'll have around 24 hours before we move out of our Auckland apartment.  Our rag-tag schedule looks like this:
Next 2 weeks driving, camping, and hosteling the South Island of New Zealand.
First week of the new year in Melbourne, Australia (working and visiting).
A minimum of 9 weeks in Thailand.  Probably the first in Bangkok, but after that unplanned.
Rest of our lives?  Still up for debate after that.  🙂
Only in the last day or two has it really started to sink in.  As we go about the normal routine of canceling utilities, re-minimizing and packing our stuff into backpacks, and double-checking flight itineraries, we've had some time to look back on our experience thus far.
Over a month ago, when we first revealed we were heading to Thailand, reader Kevin M. wrote:
I can't believe no one has asked this, maybe it's premature, but do you think your time in Australia & NZ has been worth it*?

*By "worth it" I mean spending time and money to move across the world, not being able to pay down your debt other than the minimums, losing potential income while traveling, and being away from your friends and family for a year?

Maybe I'm reading into it, but it seems like after all the preparation and effort that went in to moving you're giving it up rather easily. Perhaps it wasn't the experience you hoped for?
These are just the kind of things we've been pondering the last few days.  I think at one point or another any one who devotes time to long-term travel is confronted with the same question.
Is Travel Worth It?
There are only two ways for me to approach this question.  The first is strictly what my gut tells me.
My gut tells me this is the single best decision we've ever made.
I think I've grown more as a person and we've grown more as a couple/family than I could have ever imagined.
This doesn't mean that it's been all roses and skipping down sandy beaches.  There have been some extremely trying times.  Both Courtney and I (me longer than her) spent nearly 5-6 weeks in a rut a little after we had come to New Zealand.  The only one who has seemed to remain consistent and strong the whole time has been Milligan.
But the point is we did it.  We proved to ourselves that we could do it.  It may seem like nothing to some, it may seem borderline heroic to others.
But we got on that first plane.  We showed up in Cairns with no job, no connections, and not knowing a single person in the entire country.  We hit hurdle, after hurdle, after hurdle throughout the last 8 months.  But, we found a way over each time.
Sometimes we went to bed angry.  Other times it took a chunk out of our wallets.  Some decisions took hours of research, while other much larger ones were made in mere seconds.
But you know what?  We're still here. We still have a little in the bank.  We're still together as a family.  We're still excited about what the future holds.
We're the same family we were just a few months ago.  We've just picked up a few new international friends, a slideshow of lifetime memories, a shit ton of flexibility and patience.  You know what, I'll take that.
That's what my gut says.
But I don't want to totally ignore the specifics of what Kevin brings up (the second way to approach the question).
Giving up on what we had 'hoped' for.
If I haven't already been clear above, let me be so now.  This has been nothing like what we had in mind when we left.  So, as far as being the experience we had hoped for…  definitely not.
It's fallen far short in some of the more shallow visions we had.  But I truly feel it's been much more rich in ways we had never anticipated.
I guess we had kind of honed in on the naive view that we would just find a couple minimum wage jobs in the tourism industry and work somewhere on the beach.  After all, our expenses were low.  Our stuff was minimal.  We didn't mind taking a break and working some basic jobs for some fun and relaxation in the sun.
Um, well…  it didn't work out that way.
Like I pointed out, we didn't know anyone.  Plus, a couple months before leaving we found out that we were ineligible for working-holiday visas that would make this sort of arrangement much more realistic.  No beach-side Scuba store had any reason to sponsor a work permit.  They have a million people wanting to work already on legit holiday options.
After the second day it hit us.  All the pre-trip planning in the world wouldn't make up for just having one friend or connection in the area.  If we were going to last more than a glorified tourist-filled month, we were going to have to learn to adapt.  And fast.
Monetary sacrifices
Of course, given the nature of the blog this was a big one for us.  I've written about finding this balance many times, so I won't regurgitate everything.
I think almost all of our tangible monetary sacrifices have been a trade off.  For example, we could have stayed home, worked two jobs, put Milligan in daycare, and been debt free in towards the the summer/fall of this coming year.
I'm not sure what our debt levels will be like towards this time next year, but I'm confident they won't be at $0.
At the same time, Milligan would have had less time with one of her parents being home.  There would be no Man Vs. Debt, as this was started after I sold my Real Estate business and before we left.
Even ignoring the benefits gained from travel (flexibility, growth, experience, etc…), I strongly believe that Man Vs. Debt alone will eventually make up the tangible monetary sacrifices.  I'm far from proving that.  But if I were you, I wouldn't bet against me.
Sure, we've made some costly errors while traveling.  Also, being cheap-asses has led to unnecessary stress on several occasions.  So money plays its role, I wouldn't claim otherwise.  But this is another area where I feel the trade offs have been worth it.
Hopefully the next 6 months will prove this to be true.  🙂
Time away from family and friends
And here we've come to the kicker of this discussion.  If there is any one single part that would make me second guess myself, it would be this one.
We drastically underestimated what it would be like being away from our family and friends.  Especially from a social standpoint.  Back in Indiana, we'd commonly drop by family and friends. I dramatically miss spending my Sundays watching football at each of my own parents homes, playing cards once per month with Courtney's extended family, or staying up all night playing board games with our old friends.
It's been really lonely on the road so far.  Couchsurfing stepped up early on to help a little.  I've been blessed with many new and surprisingly close friendships with other bloggers and readers.  Courtney's gotten a little bit of a fix from other teachers, who went out of their way to welcome her.
But there's a big gap from home still left to fill.  Much bigger than we anticipated.
Have we missed out on having 'real' travel experiences?
There's yet another side to this coin.  As Tyler K. commented on a more recent post:
Meanwhile, for all your travel emphasis, you're posting about the X-Men and losing weight. I don't mean it to be insulting, although like I mentioned at the top, it's obviously critical, but it just seems that you're missing out on the part of travel that makes it travel. You seem to just be at home, but in a different city.

…

Why go to Australia and New Zealand and Thailand to "be settled" and "not travel" and not write about travel? Doesn't that feel like a bit of a missed opportunity to you?
The short answer is no.
I don't feel like we've missed out on anything, because for me, in order to miss an opportunity it has to be within your grasp.  You can't miss a free throw, if your standing on a baseball field and there's no basketball in site.
When we started we simply didn't have the means to travel long-term without tackling it from a more settled standpoint.  We could have made it 2 or 3 months.  We could have traveled even more cheaply than we did trying to experience all the deep, cultural, life-changing, 'religious experience' type of travel events you hear people refer to.
Frankly, we have had some life-altering experiences so far, but it's been far from a daily or weekly experience.  We've had to tackle things from a more practical approach for the time being.
Courtney leaves to catch the train at 7:30 a.m. and gets home at 4:35-5:00 p.m.  We try to spend some time as a family of three before I start writing and working on the blog and online ventures you see pop up.  I usually work from at least 8 p.m. to 2 a.m. to myself.
Did I mention that Milligan was only 13-months old when we started this little detour?
During the weekends, we've tried to get out and meet some people.  Going to school functions, barbeques, picnics at the beach, and the usual landmarks you hit in a new city.
Is that the adventurous, scuba-dive-instructor-in-a-small-hut-by-the-beach life we had dreamed up before we left? Nope.  But does that mean it can't also be part of the experiences that make travel, travel?
Regardless of that answer, now it is our time to take center stage.
We get our two weeks of renting a car and driving the scenic South Island.  We have our tent ready to test camping in the countryside with a soon-to-be two year old.  Courtney's camera is warmed up, my Flip will be by my side, we'll be bungie jumping, glacier climbing, and celebrating Christmas in a town we'd never heard of 4 months ago.
We've both worked our butts off to have the chance to be more mobile now.  To experience a little more of a variety for the next couple of months.  But it's all part of the give and take.  It wouldn't have been possible to last this long without 4-5 months of living a more settled life abroad.
My response to everyone is…  why not?  Why pay rent in Indiana when you could be paying rent in Auckland?  Maybe not the rest of your life, but at least for a little while.
That's how we presented the question to ourselves.  We could have sat on our asses in Indiana the rest of our lives.
We could have plotted and planned, waiting for the perfect time to really be able to travel.
We could've waited til we paid off our debt, saved for Milligan's college, started our retirement, and had a down payment for a house.
We could have done all that…
But we didn't.
We chose to get on the plane.  We chose to fight to stay.  Its not been perfect, nor will it ever be.
But you know what?
Tomorrow, while much of the U.S. bitches about the cold weather, we'll pack our bags and catch a plane to what is widely considered one of the most beautiful places on the planet.
Had we not made the sacrifices we did, I'd most surely be scraping the ice off the window and trying to start the car to head into work.  When I think about it that way, it's hard to even consider this topic a real question.
And it's summer, here.  So put that in your pipe and smoke it.