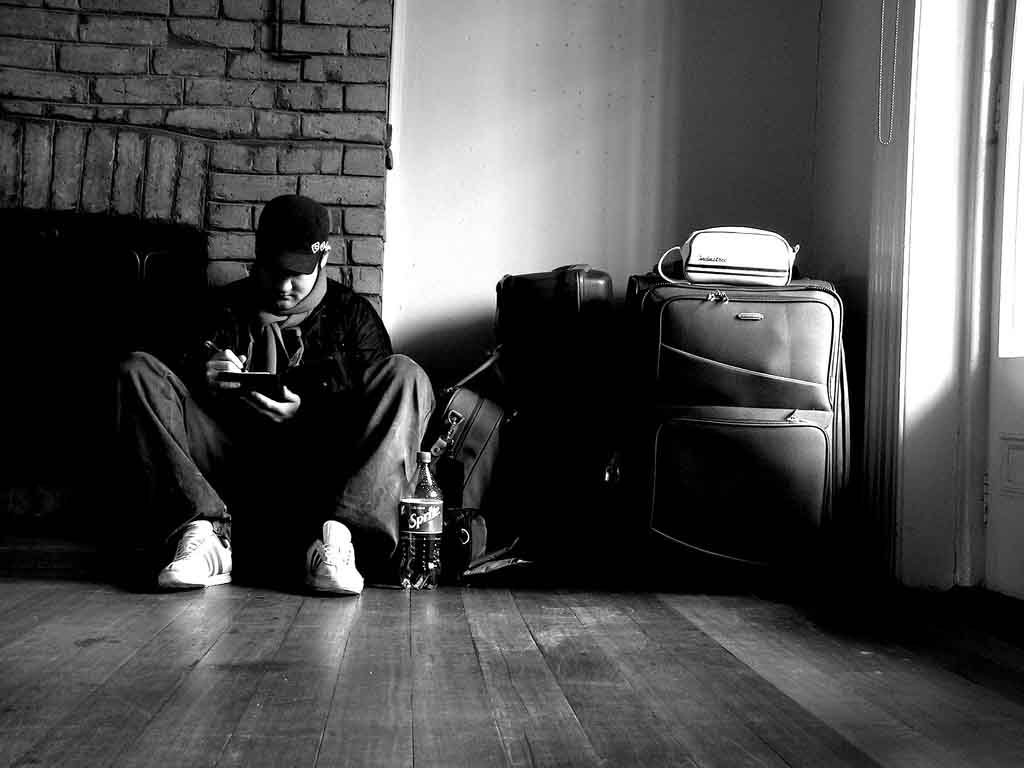 [share_sc]
As many of you know, we are now under 72 hours away from our moving from Indianapolis to Cairns, Australia.  Right now, I can honestly say that it doesn't feel real.  It certainly hasn't sunk in.  Yet with each ticking hour comes more and more things we are trying to finalize before leaving.
The following list isn't meant to be exhaustive. Actually, it's just the opposite.  It's a hodgepodge of random things we have gone through and are going through in this last week.  Once you've read the list, please take the time to add anything that you feel we not have considered.  I'm hoping that several of you more experienced travelers can help us avoid some unnecessary headaches!
Enjoy the list:
Consider Financial Implications On Your Budget –  Depending on your destination, certain areas of your budget may need serious adjusting.  For example, where we are going in Australia dictates a 10-20% increase on average living expenses.  Housing costs more, but wages are higher.  Certain foods are plentiful and cheap, while others are sold at severe mark-up.  Housing, utilities, food, and transportation are key areas to research.
Check Exchange Rates – Latest info is that we get 1.22 AUS for every 1.00 USD.  This has dropped sharply over the last couple of months.  However, we made an active decision not to try to time the markets.  We are in a much better position than a year ago, but a much worse position than three to four months ago.  That's the nature of the beast!  Good or bad, it pays to know what kind of beast your are dealing with.
Verify Insurance Situation – You will need to at least consider changes in Health, Life, Car, and Travel Insurance. Your length of stay and visa status will play a big role in your health insurance needs.  Some life and automobile policies do not cover long-term travel or international moves.  Travel insurance comes in all shapes and sizes and can help fill gaps in these other areas.  However, often times, using travel insurance can be more expensive than adjusting your individual coverages in the other categories.
Simplify Financial Accounts – Identity theft and/or a compromised financial account is the last thing you will want to deal with while overseas.  For this reason, it is a good idea to become intimate with your financial accounts and to simplify where you can.  We had already decided to cut up and cancel all of our credit cards, so we had a great start on simplifying our accounts.
Freeze Credit Reports – This is yet another preventive measure that may be beneficial for you to look into.  For my wife and I, this provides us with the additional peace of mind of knowing it'll be much harder for someone to compromise our financial lives while we are overseas.  Although we have no plans to use our credit anytime soon, we could always lift these upon returning if needed.
Close Bank Accounts, Safety Deposit Boxes, P.O. Boxes – You may also want to cancel and/or tie up loose ends involving your more tangible accounts.  We've decided to close all but one bank account, which included closing and clearing out a small safety deposit box.  Sometimes these minor details can be easily forgotten, especially when they are billed semi-annually or annually.
Notify Active Banks/Accounts Of Overseas Move – For those banking accounts and credit cards you do decide to keep, you will want to notify them of your overseas move.  They will be able to notate your account, which can help prevent them from putting a hold on any charges or ATM withdrawals that may otherwise potentially look fraudulent.
Check International Fees On Credit/Debit Cards – While you are notifying them of the move, it would be a good idea to check for additional fees for using credit/debit cards internationally.  Fees can often times range from 0-3% on charges.  In addition, ATM withdrawals may be charged a flat-fee or may be based on a slightly lower than market exchange rate.  Make sure you know this information up front.
Open Overseas Bank Accounts – If you are able, you may want to open up an overseas bank ahead of your arrival.  For example, in Australia most banks will allow you to set up an account and transfer money in, however you can't access the money until you come into a physical branch to sign paperwork.  We've decided to open a bank account and initiate a transfer a couple days before arriving.  Hopefully, this will allow us to swing by the bank on our first day and have access to funds as soon as possible.
Organize Official Records – Some important records to organize are Medical, School, and Veterinarian.  We devoted time to making sure we had updated medical records for everyone including our daughter.  She isn't in school yet and we won't be taking any pets.  In addition, neither of us is on regular prescription medication.  Depending on your situation with these categories this could be much a more time intensive procedure.  This category did include updating our resumes and making sure we had copies of Courtney's teaching license, diploma, certifications, etc…
Organize Important Financial Documents Worth Keeping – Most likely these will be paper copies of financial accounts and/or tax paperwork from previous years.  While you may want to keep these type of things, it's unlikely you'll want to travel with the last 7 years of tax paperwork.  This is a perfect time to sort through this paperwork and decide what is absolutely necessary to keep and what can be shredded.  The better you organize this now, the easier it'll be to deal with an issue once overseas.
Prepare "What If" File – A "what if" file is a basic one-page document that outlines your financial accounts, important paperwork, estate plans and/or will location, etc…  In the event something were to happen to you, your family members will appreciate this sort of document.  Since you've been simplifying your financial accounts, researching any insurance ramifications, and organizing important documents this should be an easy step in the process.
Ensure That You Have Essential Travel Documentation [Do Not Pack] – Double check that you have your passport and I.D. and they are valid and up-to-date.  Other essential travel document may include your travel itinerary, wallet, credit/debit cards, traveler's cheques, and/or cash. Ensure you aren't packing anything that will be vital if your checked baggage was to be lost, stolen, or misplaced.
Create Master List Of Possessions You'll Be Taking – This was an eye-opening experience for us to go through.  Along with running a full-on test pack, this really helped us simplify our possessions.  Almost any seasoned nomad will tell you that generally lighter is better when it comes to packing for long-term travel.  It's very easy to let things get out of hand when you don't have a item-by-item list.  It may seems tedious, but trust me… It's well worth the effort.
Arrange Storage/Shipping of Goods – You may elect not to travel with everything you own.  In this case, you'll need to decide what is worth storing, where you will keep it, and whether or not you plan on shipping it at a later point in time.  In our situation, we are leaving 1 box and 1 small fireproof safe at a family members house.  We are also packing scuba gear into a box that will be ready to ship once we settle down on a location.
Sell Unneeded Items – Once you've created your list of items you'll be taking and settled on what you might store/ship, you'll have a good idea of what items are left over.  The next step is to sell/donate/trash each item that's not essential to take or important enough to store.  Utilize personal networks, online listing services, secondhand shops, and garage sales to purge these items and to hopefully earn some extra cash for the move.
Return Borrowed Items – Double check any library books or movie rentals you may have checked out.  Be sure to return these along with any items borrowed from family, friends, or neighbors to their rightful owner.
Run a test pack – If you are new to extended travel, try doing a trial run where you pack everything you will be taking early to see what may or may not fit and what system you'll be using.  We did this about a week early and it helped us determine that we wouldn't be able to carry the scuba gear.  We've since decided to box this up and get it ready to ship once we secure a permanent address.  It's better to do this now than the night before or morning of your flight.
Pack Non-daily Items Ahead Of Time – After running the test pack, leave everything that you won't be using before you leave packed neatly and ready to go.  There are certainly clothes and other items that won't be touched between now and when you leave.  Packing them early gives you that much less to do the night before you leave.  This is always a good thing!
Cancel Reoccurring Services/Products – Magazines, lawn care, house cleaning, etc…  This may also include utilities, especially cable and cell phone plans.  We've recently cut off our cell phones plans and have purchased a cheap pre-paid temporary phone with 50 minutes just in case we bump into an emergency while stopped over in Chicago or LAX.  Our only reoccurring costs are our student loans, which we've planned for and have a fund ready to pay monthly.
Update Voicemail – If you will be changing either your house or cell phone numbers be sure to update family and friends on the upcoming switch.  We changed our voicemails a couple weeks before we left to let people know our new contact number (Skype number) and that our cell phones would not be in service after June 3rd.  However, you should ensure that you aren't providing sensitive travel information to potential strangers.
Take Stock Of Food – In the weeks leading up to the big move take careful stock of your pantry.  Be sure not to over buy groceries in the last couple of weeks.  Take this time to clear out those items that have been consistently working their way to the back corners.  If you still have food that you won't be able to consume before you leave be sure to consider dropping it by a local homeless shelter or food kitchen.  Courtney took an item-by-item audit of our food and created a meal plan for our last two weeks to be sure we didn't overbuy or waste anything we could prevent.
Arrange Handling Of Mail – There are many options available when it comes to handling your mail while overseas.  Luckily, we've worked hard to minimize our paper mail and have trustworthy family that will be receiving the errant letters or notices.  In the absence of a trusted family member or friend, there are companies that will receive and scan your mail at affordable rates, among other options.
Arrange Initial Housing – If at all possible, you will want to arrange your initial housing before embarking on your travels.  There's nothing like trying to find an available room at the last minute with serious jet-lag.  We've booked affordable accommodation for our first two nights.  We figure this will give us enough time to recuperate from a long day and a half of traveling and allow us an extra day to research more permanent housing in person.
Confirm Itinerary – A day or two before you leave be sure to double check and confirm the details of your travel itinerary, housing accommodations, and any car rental or transportation plans.  Try to minimize any assumptions and make sure everything is still in place and ready to go.  Be sure you have copies of any confirmation numbers, printable boarding passing, and/or receipts of payment.
Discuss Itinerary With Emergency Contacts – Share your travel itinerary with a trusted family member or friend.  Let them know when you should be arriving and be sure to check in and inform them once you arrive safely.  In the event of a true emergency, they may be able to recognize something has gone wrong and seek appropriate help.
Say Goodbyes To Family/Friends – Be sure to gather with any friends or family before leaving and visit.  This will ensure you can enjoy your travels without immediately regretting not spending time with a loved one back home.  We've made sure to clear our evenings for this week leading up to our departure in order to make the rounds and visit with different family and friends.  Don't allow yourself to forget this last step in the midst of all the hustle and bustle!
What are your last minute travel tips?  Have we forgotten anything?  Any advice for people looking to take this kind of leap themselves?  Help me out by joining in on the conversation below!
photo by phunkstarr