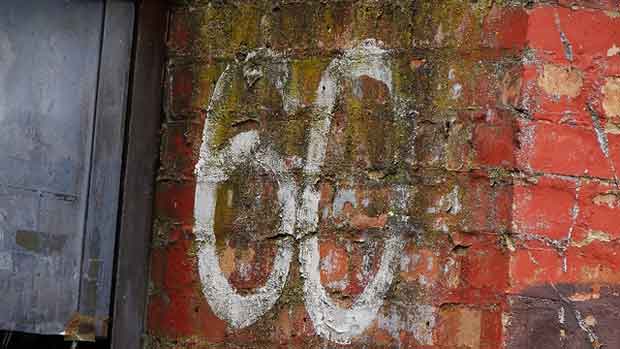 [share_sc]
Note: This is a post from Joan Concilio, Man Vs. Debt community manager. Read more about Joan.
Mega milestone this month, you guys… the sixties have faded away! We are now under $60,000 in non-mortgage debt, down from a high of almost $90,000! Officially, our total stands at $59,966.29 in debt to go. As of last month's update, that number was $61,878.56, so we're down $1,912.27 this month. That's our highest drop in quite a while – at least since I started doing monthly transparency updates here on MvD!
Updating our Very Next Steps
Even with our big total pay-down figure this month, we hit only one of our Very Next Step goals. I can't say I'm very scientific about those – but without trying it, it seems like I set them up so that they come in bunches. That's OK; the one we hit was "the one!"
Hated BoA MasterCard: Our goal had been to get this under $22,500, and it's at $21,735.93. Now, I'd like to get it under $21,000 – and, in our sights after that – we'll aim for the "teens" instead of the $20K range. THAT will be huge!
Don't forget that we keep track of all of these debts in summary (complete with V.N.S.) on my "Joan's Finances" page – so you can see how we're doing at a glance. As we roll through each month's updates, though, I'll just hit the ones that change!
The month of Getting Stuff DONE
If you've been following along on these monthly updates, you're (hopefully) slightly surprised, in a good way, at our progress.
Last month, we used most of our "extra" credit-card payment to fund some surgery for our cat Floyd, and rather than tapping the emergency fund, we decided to simply hustle and track our spending diligently and sell some crap to try to make up the difference.
And we even threw some surprise extra expenses in there – my best friend's wedding, a three-day weekend at the beach with my mom and an increase in our cell-phone bill now that Sarah, who's 12, has a phone.
Even so, it worked – big time.
I wish I had a major secret – but it's really pretty straightforward. We declared this the month of Getting Stuff Done.
I followed up on contacts for side hustles that I'd been delaying. We cleaned out closets and made a bunch of trips to the consignment shop, things we'd had on the master to-do list for months.
And we freed up some mental energy, too – I knocked off a major list of to-do tasks for one of my side jobs and my two non-MvD blogs, and Chris plunged into a stack of books that need to be listed in our Amazon store. Even though they might not be directly revenue-producing, having these things checked off has helped us stay focused!
Meanwhile, back at the ranch here at MvD, while Baker finishes up the documentary, his wife, Courtney, and I have tackled a list of behind-the-scenes Man Vs. Debt tasks that will save us time and, again, help us focus more on our long-term goals!
One of those lingering tasks that's now completed means, I hope, some good news for you!
Are YOU tracking your debt-payoff progress?
That's right – I've finally finished making downloadable copies of the tracking system I use to power these monthly updates! I've been asked for them by email and in the comments since I first started sharing our finances, but one thing after another kept me from getting them ready to distribute.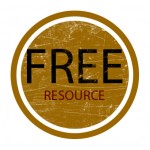 Well, you can now get your free debt-payoff progress tracker here! There's both an editable spreadsheet (.xls file) and a printable PDF you can use.
I truly believe this month-after-month tracking is the biggest factor in our ability to pay off almost a third of our debt so far! And whether you use our tracking system as-is, modify it to suit your needs, or do something else entirely, the point is, I hope you'll choose to be purposeful about marking your progress in some visible way!
[share_sc]
This month has been nothing short of amazing for us. I feel like I've got my own version of feeding the multitudes – I keep paying bills, and there's still a little room leftover in the checkbook.
For the month ahead, our biggest goal as a family is to formulate a plan for upcoming holiday expenses – and some upcoming orthodontia. But my biggest goal here on MvD is to help you figure out how to track your progress.
If you don't already have a system you love in place to keep an eye on your debt balances, start with this one. 
And, either way, comment and let me know how I can best help you keep your momentum rolling!
I'm glad to help!