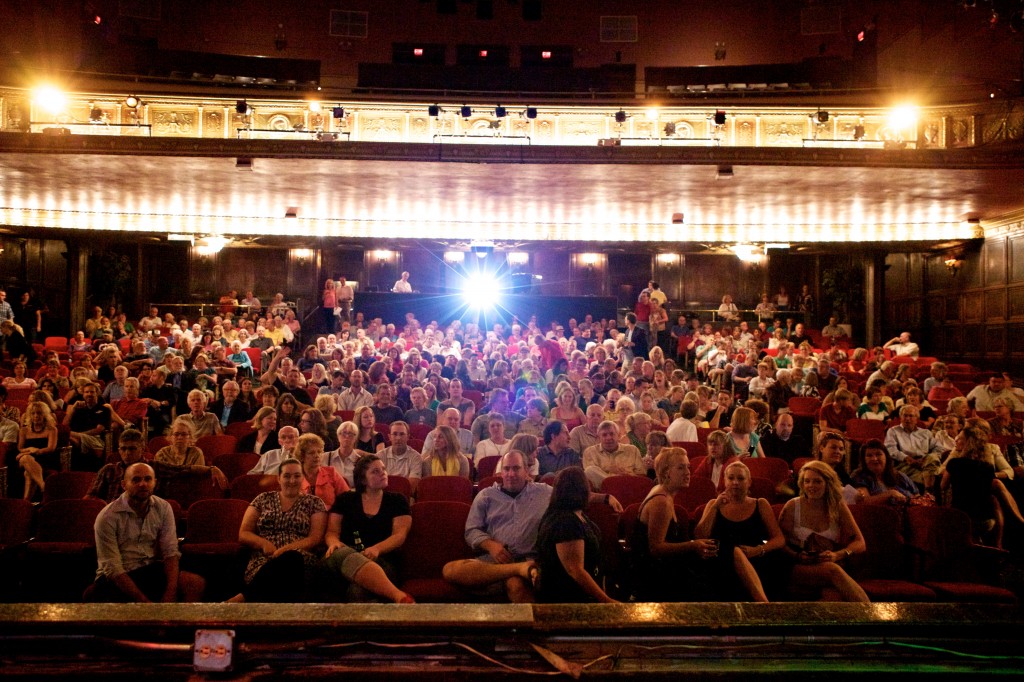 [share_sc]
Note: This is a post from Adam Baker, founder of Man Vs. Debt.
Hey everyone, it's Baker here.
No really… it's me. I swear. I'm still alive! 🙂
Many of you have sent kind emails over the last few months wondering (and I paraphrase now), "WHAT IN THE WORLD HAPPENED TO YOU… GIVE ME AN UPDATE… I MISS YOUR WRITING… I SWEAR I'LL COME FIND YOU…"
Here's the super simple version: I made a movie.
Most of you know that, but I wasn't aware on the trade-off it was going to take to fully produce this monster. Like many naive first-timers, I had assumed I'd be able to keep up the podcast and my writing here, ON TOP OF producing the movie.
I was wrong.
So while I'm frustrated we've not spoken in such a long time, I'm super excited to show you what I've been pouring all my energy into soon (in a couple weeks, we think).
In the meantime, here's a short update on what I've been doing the last few months! 🙂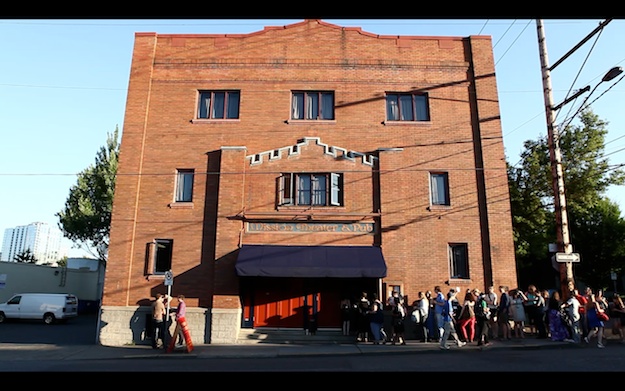 Premiering the Movie Across the Country…
Over the last couple of months, we had the pleasure of showing several different premieres across the country.
First came Portland, Oregon at the amazing World Domination Summit. This was one of the reasons our production schedule was so freakin' intense – we wanted to finish this in time to show it at this amazing gathering of people.
We had an amazing location (The Mission Theater) and unfortunately were so packed we had to turn away several dozen people at the door who didn't have tickets.
This was the first time any of the crew had seen the movie on the big screen. It's the first time we watched the movie surrounded by peers. Heck, it was the first time Courtney had even seen the movie (she intentionally held off watching it for the premiere).
Leading up to the showing, I wasn't nervous at all. Even on the stage before we hit play, I wasn't nervous talking to the several hundred people who had paid to come out.
But when the film started playing, I was overwhelmed with nerves. I was borderline shaking. Here I had invested every waking moment for 5 months into THIS… this moment… this experience that was being watched, judged, appreciated, and criticized by a room full of my friends, family, and peers.
Would they laugh? Would they cry? Would they yawn? Would they clap?
Every sentence, every song, every scene, I watched the people around me to see what they were experiencing.
To my relief, I saw tears. I heard the theater erupt in laughter a few times. I heard them gasp at a part or two. And at the end we waited as they stood and clapped for two minutes straight.
I'm not telling you this to brag – or build up the movie. I'm sharing with you the gut-wrenching experience that comes from sharing something you've been working on behind-the-scenes with the first few people. It a tough process we all go through in different phases of life.
New York City & Los Angeles (back-to-back nights)
Next up came New York City.
We booked the famous Tribeca Cinemas (both screens in the theater) for a fun evening in downtown Manhattan.
A few hours before the event, our photographer fell through (we wanted some pictures of the experience – it cost an arm and a leg to rent this theater!) 😉 Luckily, I remembered I had the email of Dave from Spyr Media in my phone.
I shot off an email, "Hey my event in Tribeca starts in like 90 minutes, we really need someone to take a few photos. I know this is an unreasonable request, but is there any way you can make it out with your camera?"
Less than an hour later, Dave was on the scene to save the day. He also snapped some amazing photos. Thanks, man.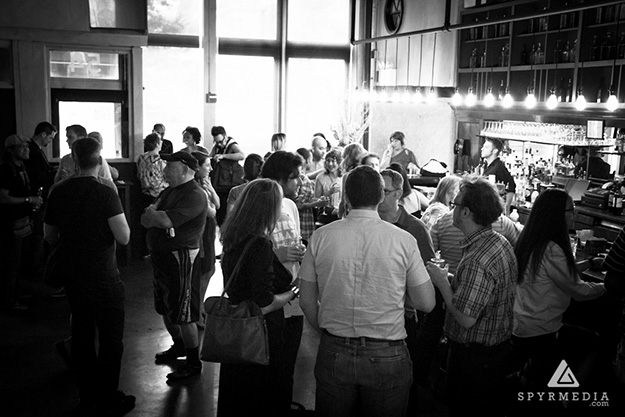 We wrapped up New York City at around midnight – and our flight to L.A. left at 6 a.m.
Yes, that's right. We scheduled the premiere for Los Angeles the night AFTER the premiere in downtown NYC. We're crazy like that.
Luckily, there were no catastrophic travel failures to speak of – and we landing in L.A. at around 2 p.m. – with a few hours to spare before our premiere in Hollywood.
The third time was indeed a charm. We had a swanky little club-like theater and once again packed it to standing room only in the back of the theater.
Los Angeles brought out a different flavor of audience than either Portland or NYC and it was a blast to hear from several other filmmakers and film-industry people that made it out.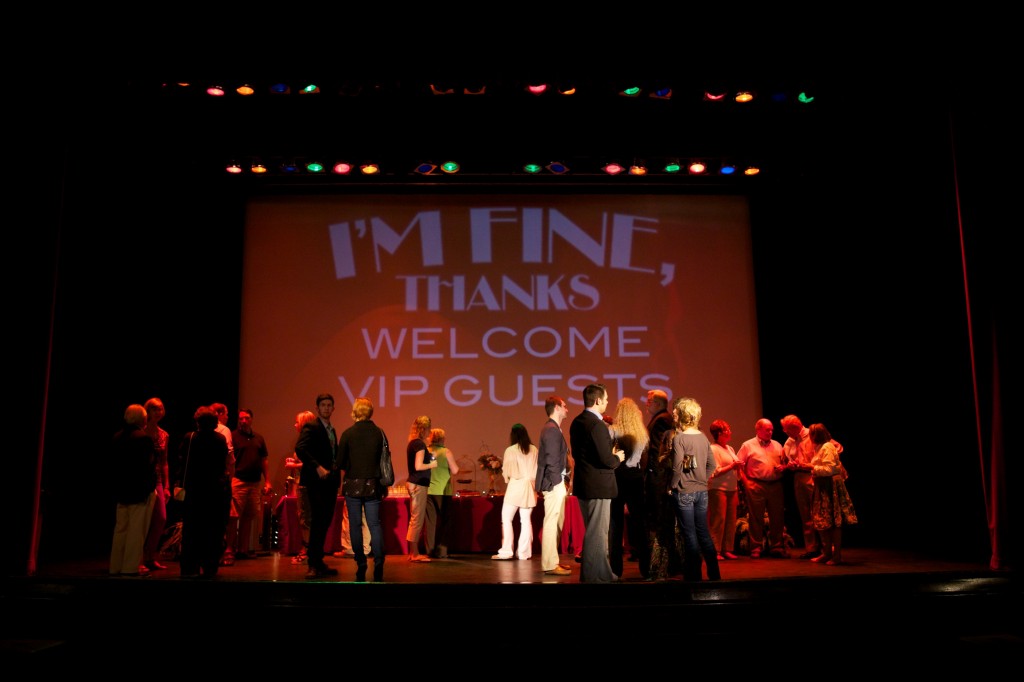 Wilmington, Ohio (Our return back to the Midwest)
Our next premiere came a few weeks after a much-deserved break – and was located in the middle of nowhere. Wilmington, OH to be exact. Hometown to 3 of the 5 crew – and driving distance from Indianapolis (my hometown).
In a town of only ten thousand, we had our largest turnout. Nearly 500 people packed the historic and beautiful Murphy Theater to see what five Midwest boys filmed while touring the country.
It was a special night for ME – so I can only imagine what it felt like for Grant, John, and Bryan, having grown up in the community.
Once again, the same questions, thoughts, and excitement came from yet another unique location. The movie was really making an impact. It was really pushing people to think about their decisions and their life.
The first three premieres were back-to-back-to-back. Within 8 days (and NYC and L.A. literally back-to-back nights). We almost didn't have time to appreciate the movie, the people who gave up their evenings to attend, and the impact it made.
We were rushing around – caught up in the moment (at least I was).
The night of the Wilmington premiere was the same evening we sent out the download link to our 4,500 Kickstarter backers. Which meant as we watched the movie in the historic Murphy Theater, hundreds were downloading and streaming it to watch it for the first time.
Since, we've gotten hundreds upon hundreds of passionate emails (seriously approaching 500 or so emails) talking about what the movie had made them think, do, or change in their life.
It's almost surreal really. It's hard to realize OUR movie is the thing that's actually making the difference that each of these people write about. It's humbling.
Of course, we've received a dozen or so emails from people whom it didn't connect with. They didn't prefer the way we shot the movie, the characters in it, or tangibles like the length, narration, etc…
And that's great to hear too!
We didn't set out to make a movie that would please everyone who watched it. Those movies don't affect change. We set about to make a movie that would deeply resonate with the RIGHT people – and we've found it to do just that. 🙂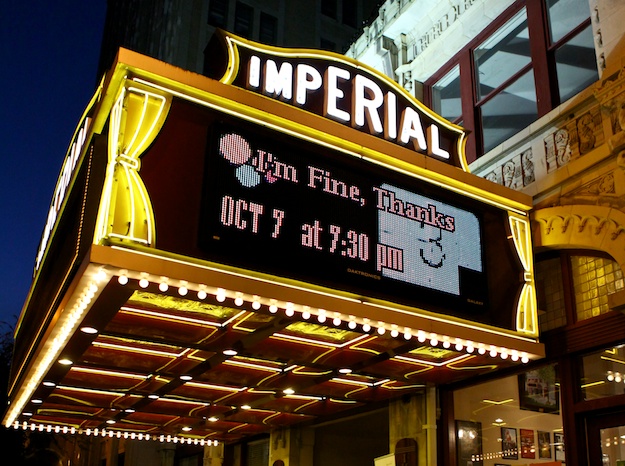 Wrapping things up down in the South…
Our final premiere happened just this past weekend.
During our Kickstarter campaign we got a call from a group of festival organizers representing the Westobou Festival in Augusta, Georgia.
The Westobou Festival is an all-around arts festival, featuring music, art, dance, and film on different days and nights for the city of Augusta. It's a long weekend, packed full of amazing events.
They wanted to bring us out – and show our movie on Sunday night – the final event of the entire festival.
They never asked to see the film. They never wanted to. Armed with just the trailer (they had watched) and a belief in our story and vision, they supported our campaign and we booked the flights.
I honestly didn't know what to expect. I mean Portland, N.Y, L.A., and Wilmington all had a healthy amount of Man Vs. Debt fans, other bloggers/creatives, family, and friends. People who have supported this type of message for years.
In Augusta, though, there were only a few people who knew even a single crew member before the movie played. It was as close to the general public as we'd had up to this point.
And it was a home run.
The audience laughed at every joke, teared up in parts, gasped in others, and stayed for an engaging Q&A with us after the film. In fact, it would have to rank as one of the most engaged and impacted audiences of ALL the premieres (and here I was worried!)
The film also had an impact on Grant, John, and myself (we were the three able to make the trip out to Augusta to represent the film). It has been several months since I had watched it – and I felt myself tearing up and getting emotional about the process and the message.
Paula from Afford Anything (from Augusta) gave me one of the best compiments the film has ever received after watching it. She said, "It's one of those films you can watch once a year – and it'll speak to you in a totally different way each time."
I realized that even with a few months in between watching it – I had taken away totally different inspiration from the last time I saw it. And I realized that Paula's comment could definitely be true. This is something with the potential to inspire people for years and years.
That made me really proud.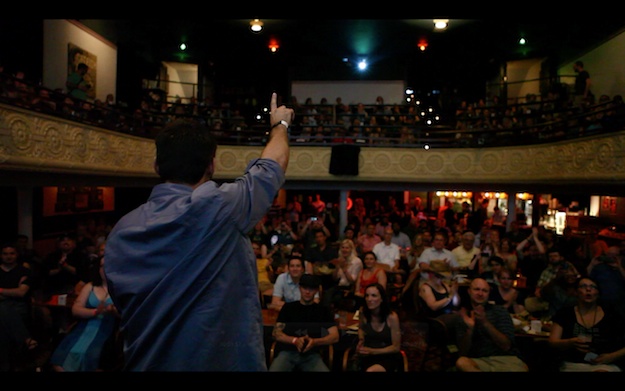 The Best is Yet to Come!…
Next up on our agenda is to finish shipping out 4,500 DVDs across the world.
We've finally got the DVDs in, the posters created and shipped to us, and are working out some kinks in our packaging (a few boxes and envelopes came in wrong, then were a 1/4″ too short, and now we are waiting on the right ones).
Most DVDs went out last week – and the rest will go out this week and on Monday.
Then comes the fun part. Finishing the website and realizing our project into the wild (publicly) to as many people as possible.
Of course, more on that in a few weeks, but I wanted to swing by and keep those of you that support the film (or are interested in the message of the film) in the loop.
There are some major changes for Courtney, Milligan, Charlie, and me on the home front. Some big news in the weeks ahead. But I can only announce so many changes at once. 😉
Stay tuned for more!
xoxoxo,
-Baker