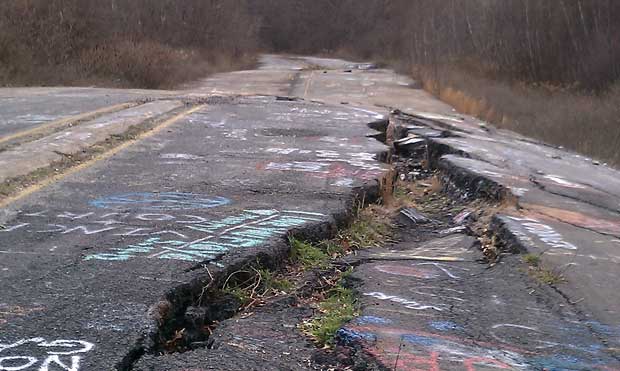 [share_sc]
Note: This is a post from Joan Concilio, Man Vs. Debt community manager. Read more about Joan.
So last month wasn't pretty. The transmission. The washer. The line of credit. For the first time in essentially two years, we had MORE debt at the end of the month than the beginning. And we don't take that lightly.
Our commitment, though, was to view this as a setback – and not as a failure. We were – and are – committed to the road ahead, even when it's bumpy.
Updating our Very Next Steps
Before the addition of the line of credit, we had seven debts we were paying off. We CERTAINLY didn't want to have eight! Our goal was to consolidate two of the smallest debts we had into the line of credit.
We did so, giving us, now, six debts to pay off. Net result of minus one bill sounds pretty good to me.
In amazing news, NOT related to that whole mess, we hit one of the best V.N.S., or Very Next Step, goals so far this month.
Hated BoA MasterCard: Our goal had been to get this under $20,000, and it's at $19,809.70. Our goal was to hit this mark by the end of 2012, and we did it!!! (Pause for huge celebration.) This is great. Our next "big goal" is to get it to four figures, then TOTALLY paid off by the end of 2013, but the "Very Next Step" part will be to get under $17,000, which SHOULD make it no longer our biggest debt!
Springleaf loan: Well, this was at $1,900, and our goal for the month was simply to get it consolidated onto the line of credit, which we accomplished. I got a pleasant surprise over the weekend, too. Despite the interest for this loan being included in the balance (as is often the case for personal loans, especially, uh, less-than-ideal ones), the company refunded us for the "interest overage" to the tune of $163 and change!! That will immediately go toward paying debt down!
Tires Plus: This was the other account to be consolidated into the personal loan, our credit card we'd had through our mechanic. This balance is now zero!
Bank line of credit: Now that we have this account, we plan to treat it like our others – by setting Very Next Step goals for it! With the transmission work and the consolidation, the balance is currently $7,403.14. Our first goal will be to get this down below $5,000 and then go from there!
Don't forget that we keep track of all of these debts in summary (complete with V.N.S.) on my "Joan's Finances" page – so you can see how we're doing at a glance. Here, I'll just hit the updates.
 Finishing the year strong
As of today, our current total debt is $61,366.50. We've paid off $28,320.73 since January 2011, making us 31.58% debt-free. While we're not quite at our all-time low from back in October, we're down from last month's update, which was key, and we're still farther ahead than we were in September!
This week marks the fifth in our current six-week session of the You Vs. Debt class that I facilitate, and I admit, I'm pretty thankful to be going through the course right now. It would have been easy for me to say, "Oh, well, we ended up OK," and leave it at that. But I can't rest on my laurels with a class of 100 students seeing my results daily, not to mention the thousands who read these updates here on MvD!
So we've decided to focus even more on ending 2012 with a bang and kicking off 2013 in solid debt-payoff mode. We've already updated the chart that shows our payments for each month and our projected debt-free date, and, of course, we're aiming to not just meet but beat that!
Even if all we do is maintain our current momentum, we'll be more than 55% debt-free at the end of 2013. If we really hustle, we could get that up to about 66% – with a total remaining debt of about $30,000!
I can get pretty excited about that – and it makes it REALLY seem like the end is in sight. If we can get debt-free in 2014, then it really does mean that we're more than halfway done at this point. That… feels good. Amazing. Indescribable.
A leap of faith
Longtime MvD readers know that one of our biggest tenets is that taking action matters the most. It's awesome to have spreadsheets and projections and budgets and plans, but as we've been talking about in You Vs. Debt, none of those matter unless you DO something.
That's why Chris and I brainstormed a way to take a leap of faith. We know that we're doing great – sometimes dropping as much as $1,000 above the minimum against our Hated BoA Mastercard in a month. But we also know that we're still losing money in slow leaks elsewhere that could be going toward debt.
So rather than trying to "find" a way to save $50 or $100 a month, then putting that money toward the debts, we're working backward. We've decided to calculate what our average payment per month to Bank of America was for the past year – and then add $100 to that amount every month. We'll make the payment – and then let our discretionary spending adjust accordingly.
We will be paying Bank of America at least $1,550 every month for 2013, up from our average 2012 payment of $1,454.98! We fully expect to surpass that some months, but considering the minimum payment is just about $600 right now, and the interest is about $400 a month, that means we'll be taking about $1,150 at MINIMUM off the principal each month. That feels pretty great!
[share_sc]
It's scary to announce a commitment like that. It's scary even to make the plan privately with my husband! But I truly believe that taking this leap of faith – and then selling crap, using side hustles and tracking our spending to go above and beyond – will get us over that finish line even sooner than we had once hoped!
What scary-awesome commitment can you make? Is it something related to paying off debt, or to building your savings, or to starting your business?
I'd love you to take a leap of faith with me!
Share your commitment in the comments!