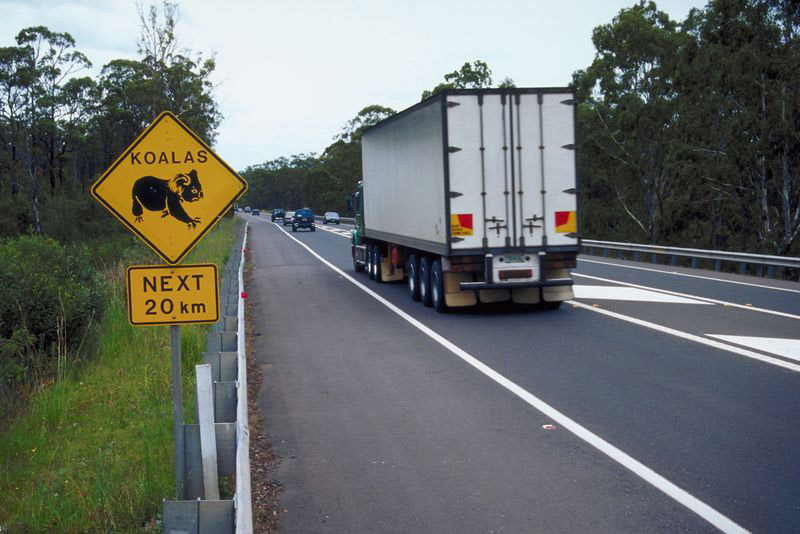 [share_sc]
Over the last couple of weeks, I've had a flurry of questions through e-mail and twitter involving our upcoming move to Australia.  In reality, I'm honored that people feel connected enough with the site and my family to want to know more details.  It's an awesome feeling.
By far the most common statement is something along the following lines:  Wait…  So you are actually moving?  As in having no immediate plans to return?  Why in the world are you doing that?  What's in Australia?
In short, my wife and I are moving to Australia because we can.  I know that's a little cheeky, but there really isn't a huge underlying reason.  We are just going to see what life has to offer.  No more, no less. There are no jobs, family, friends, or even a single person we know that will be waiting for us.
We've been talking about backpacking for the last 3-4 years on and off.  It was something that we both felt was appealing on several levels.  We kept putting it off for one reason or another.  First we wanted to get married.  Then Courtney needed to finish up her degree.  Then we started a small business.  Then we wanted to be out of debt.  Then we got pregnant.
Society had set it's trap and we we could smell the cheese from a mile away. We were living on someone elses predetermined plan.  Marry, Get Degree, Own Small Business, Make Babies, Get Promoted, Make More Babies, Buy A House… you get the picture.  There's nothing inherently wrong with this series, unless of course it's really the opposite of what you currently want.  It was the opposite of what we wanted.
Upon the birth of Milligan we decided to make what some people would call a radical decision.  We decided to sell our small business, ditch a rather stable career (teaching), declare war on our debts, sell all of our possessions, and head off to Australia within 1 year.
Why Australia?
There's not as good as reason as you might want.  My wife spent a couple months over one summer in Australia and absolutely fell in love with the culture and the beauty of the place.  I, personally, have never been.  But I've talked to a lot of people who've all confirmed the same experience that my wife had.  I've had multiple people independently tell me that they spent months traveling the country and can't remember a single rude experience from the locals.
What about jobs?
What about them?  We plan on finding some when we get there!  My wife is going to try and find some employment in the educational system.  I am going to concentrate on building my limited consulting income, along with several online projects I'm working on.  I'm also very interested in potentially working in the diving and/or sailing industries (very competitive I hear).  If a cool part-time opportunity came available I would certainly jump on it.
How long are you staying?
That depends on two factors.  How we feel once we get there and, of course, the job market itself.  We've made a commitment to only stay up to two months without securing some sort of employment.  We aren't willing to drain all of our savings and strand ourselves.  It should also be noted that we will have around $5,000 in savings we will be leaving back for student loans and emergencies.  We've already bought round-trip tickets and can move the return date by paying $200.  We are completely prepared to return home in as soon as two months or stay for several years.  We aren't locking ourselves into anything at this point!
What are you doing with all of your stuff?
Selling it.  We are only leaving behind one box of possessions with family.  This box contains some dishes/bowls we got for our wedding, our wedding pictures, some of Courtney's travel journals, and a few of Milligan's baby scrapbook crap.  Other than that it'll fit into our two backpacks or it'll be sold or donated.  I'm creating a list of our possessions (100 Thing Challenge style) and you'll see more on this later.
Financial Hurdles Left To Jump
Sell Car (Nissan 240SX)

Cancel Car Insurance (effective Jun 6)

Buy 2nd Backpack (Adam)

Obtain Local Skype Number + Voicemail

Pay for Visas

Finish Updating Resumes
Create list of everything we own (more later)
Solidify dwelling for initial 1-3 days
Organize Milli's medical records
Buy life insurance
Freeze Courtney's credit reports
Financial Implications and Budgeting Issues

The graph above is the exchange rate over the last 120 days.  As you can see earlier in the year 1 USD could fetch between $1.40-$1.50 AUS.  Even though, every dollar is now only getting $1.30 AUS, it's still a far better rate than last summer when the ratio was basically 1:1.
The exchange rate is not something we want to rely on long-term, but it helps when calculating a rough budget.
Housing
As I've discussed before, we plan on staying in very cheap accommodations while exploring Cairns.  I'm talking to several potential hosts through sites like CouchSurfing, GlobalFreeloaders, and Hospitatilty Club.  If one of these hosts works out it'll give us 2-4 days upon arriving to seek out and find a cheap monthly apartment.
Our local research of the area has shown that there are 2 bedroom semi-furnished apartments starting from $170 per week. Although the sky is the limit, we've found our realistic options run through around $250 per week.  That translates into roughly $700-1050 per month.  Taking into account the exchange rate (at least initially) and these are $550-800 USD per month.  This is certainly comparable to the market here in the Indiana.
Our biggest problem will be making sure we can rent on a month-to-month basis.  I've had several people reassure me that Cairns is a very transient city and is comfortable with month-to-month or even week-to-week arrangements.  Luckily, I have a couple years of Real Estate negotiating skills from being both a landlord and a tenant on my side. We'll see!
Utilities
Researching the average amount of utilities on a smaller apartment has proven to be quite difficult.  The best information I've received has been from actual people who live in Australia themselves.  Once again I found them confirming around the same percentages as we have here in the Midwest.  For example, most seemed to think their utilities were around 10-20% of their rent, which has been about standard for us.
I guess you can make a huge difference if you can learn to live without air conditioning as much as possible.  Heat, of course, will not be a problem.  It's freakin' hot!
Transportation
As I've mentioned a couple times recently, we are planning on using a combination of public transportation and bicycles, at least initially. This will help keep costs extremely low and allow us to maintain flexibility.  If we get into a position where we absolutely need a car (for a specific job), then we've heard that there are many cheap options available in Cairns.  Apparently, it's common for people to buy cars in Sydney, drive them for a month or two up the eastern coast and eventually need to sell them up in Cairns!
Health/Medical
This is where we anticipate the biggest increase from our current budget.  Currently, we have fairly decent insurance through the school system where my wife is employed.  We will be forced to get private insurance once we arrive in Australia.  Luckily, if we are able to find employee sponsorship we can get different types of visas, which enable us to take advantage of the public health care system at that point.
Food
Although Australia is an island, they are large and diversified enough not to have to import everything.  I've read a couple pieces of literature that point to food costs being around 15-20% higher overall. We aren't horribly picky eaters (although I'm vegetarian), so we hope to be able to adjust our diets based on affordable/locally produced options.
Communication
We will be keeping in contact with every traveler's best friend;  Skype.  We've enjoyed $9.95/month unlimited calls to Australia for the last couple of months while gathering data.  We already have both an AUS number and a U.S. number with voicemails attached.  We are considering using walky-talkies initially for those times when we need to split up to run errands, etc.  Hopefully, this will allow us to avoid cell phones at least until we have secured long-term employment.  It also should be noted that Internet will be a splurge. Not only is it needed for Skype, but is necessary for several of the online projects I'm working on.  Including this blog!
Overall
Overall, we are anticipating around a 30% increase in our typical budget.  We will be doing our best to minimize any extra expenses, especially until we can test the job market out a little.  We've done enough research to be comfortable, but certainly not enough to be an authority on the issue.  In the end, there is no way to be able to know the true cost of a relocation like this until you actually do it. All the websites, pamphlets, and phone calls go out the door once you step off the plane and have to go put the pieces together.
We are looking forward to the challenge.  We are embracing the adventure with opens arms. Most importantly, we are completely alright with the possibility of returning after just a couple months if things don't go smoothly.  Whatever happens, I'll be sure to keep those of you that are interested informed!
Have you ever done anything similar in your life?  Do you have any specific tips for traveling in Australia or with a small child?  Do you think we are crazy?  Join in on the discussion by commenting below!