It's my honor today to be hosting the Carnival of Money Hacks #76! Due to my upcoming move to Australia, I've decided to host "The Land Down Under" Edition.  Throughout the article you'll find fun facts about my future home to be!  I hope you enjoy.
Are you unfamiliar with blog carnivals? Basically, if you are a reader this is a great chance for you to find some great new blogs.  Be sure to check out the "Editor's Picks" for my favorite posts.  You can then browse the rest of the articles by category and post title to find some you enjoy.  If you are a new blogger yourself, carnivals are a great way for you to get your content in front of some awesome new readers (just like mine)!
Must-Read Editor's Picks!
Scott over at College and Finance featured a unique post entitled, 10 Economic and Business Pro Tips from World of Warcraft.  Scott had no way of knowing that I wasted over 6 months of my life playing this game several years ago.  Although I played for years, I absolutely devoured every word of this post.  This is a fantastic read for any fan of gaming, but the true beauty is that it isn't necessary for you to have played WoW to gain insight.  WoW player or not, give this post your time.  You won't regret it!
Peter from Bible Money Matters reflected on an important questions in this economy, If You Were Strapped For Cash, How Far Would You Go To Make Money? This post really got me thinking on a personal level about my work ethic and family situation.  It contains several great comments that further the discussion.  It's a quick read and well worth your time!
My Life ROI presents an information-packed post entitled 11 Tips to Get Ready for Your Road Trip.  This is a great post to kick off summer.  The key to this post is that it goes beyond just the basic automobile maintenance you should look into before you leave.  It also provides advice on setting expectations, as well as remembering to pack effectively and efficiently.  My favorite tip is #5.
Jim from Bargaineering created a step-by-step guide on How to Compare Mortgage Refinance Offers.  This article covers it all.  Jim starts by defining common terms, offers top sites to get quotes, provides a great calculator to compare the numbers, and even talks about interpreting the end data.  In this current economy, refinancing your home can be a very wise financial move.  If you are intimidated at where to start or simply looking for more information this post is an absolutely must read!
Pinyo over at Moolanomy Personal Finance outlines How To Improve Your FICO Credit Score.  My favorite part of this post is how Pinyo breaks down a complex topic into easily digestible pieces.  He utilizes graphs, tables, and bullet points to effectively deliver the essential information you need without bogging you down with jargon or unnecessary points.  He includes a complete break down of each section that makes up your score and a couple things you can do to help each category.  Check it out!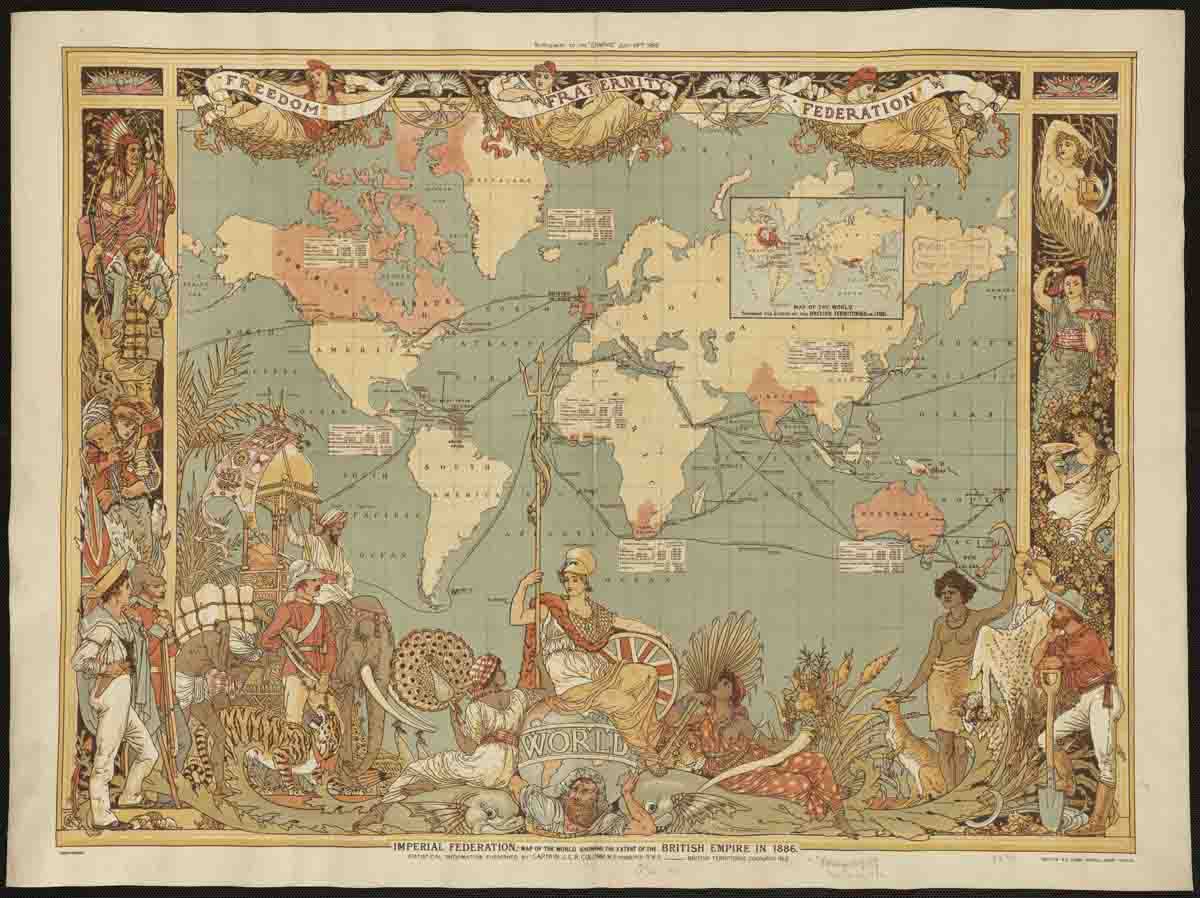 Although indigenous people had been calling Australia home for nearly 42,000 years, the first European discovery came in 1770 by Captain James Cook.  Cook mapped nearly the entire East coast and claimed the land for Great Britain.   Cook's adventure wasn't all fun and games though.  Not having seen anything like it, Cook ran his ship Endevour straight into part of the Great Barrier Reef.  His journey was delayed for nearly 7 weeks as they repaired the vessel in what is now known as Cooktown, AUS.  After Cook's return to England, the British would use Australia as a penal colony, exiling prisoners to camps all around the island.
Budgeting
Jeff presents Get Warm and Fuzzy With Your Budget posted at StretchyDollar.
MatthewPaulson presents How to Pay off a Big Medical Bill posted at FineTunedFinances.com.
RC presents Thoughts on Going Cash Only- The Benefits and Drawbacks of Not Using Credit Cards posted at Think Your Way to Wealth.
Credit
CreditCardAssist.com presents Fringe Benefits Your Credit Cards Offer That You Didn't Know You Had.
SpendOnLife.com presents 2 Ways Cell Phones Can Lower Your Credit Score.
Jeremy Simon presents Criminal Charges, XLII: When it comes to credit card crimes, father knows best posted at Taking Charge.
Will presents How To Negotiate Credit Card Debt posted at Your Finish Rich Plan.
Madison presents Schwab 2% Cash Back Credit Card posted at My Dollar Plan.
David presents Discover Card Doubles Rewards for Military Families posted at Credit Card Offers IQ.
Raj Patel presents Credit cards: new rules, but new problems posted at DebtGoal.
Mr Credit Card presents What If Your Credit Card Interest Rate is 25%? posted at Ask Mr Credit Card's Blog.
CreditShout presents How Bi-Weekly Credit Card Payments Save You Money.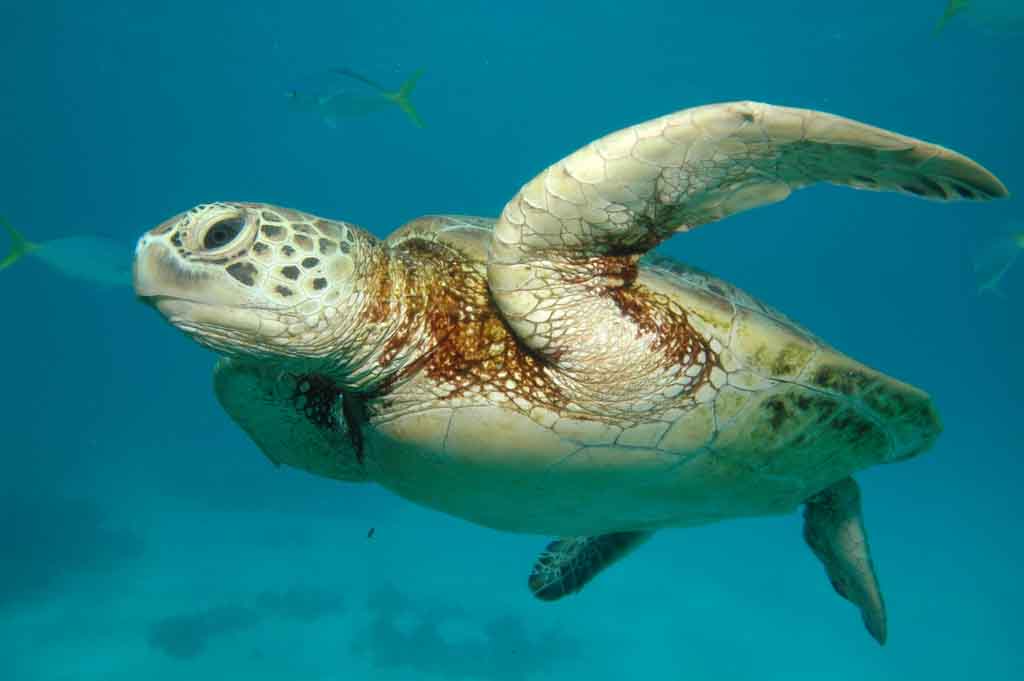 The Great Barrier Reef is one of Australia's main attractions.  It is the largest coral reef system in the entire world.  You can see the reef from outer space and it is the largest living composed of living organisms.  The area is a World Heritage Site and home to an unbelievable amount of diverse life forms.  The reef also helps support over a $1 Billion tourism industry.  It even has it's own fully-functioning, official floating post office!
Saving Money/Frugality
Money Saving Tips presents British consumers have New Year resolution to save more money!
Money Ning presents How to Save Money on Your Wedding.
Ed Biado presents Frugal shopping posted at Ed Biado at MST Life.
Flea presents Be A Survivor: 15 More Simple Ways To Save Money posted at Be A Survivor.
Dan presents How to Save Money with a Contractor – Patio Example posted at Everyday Finance.
Wren Caulfield presents I am the Queen of Free posted at True Adventures in Money Hacking.
Aryn presents Where to Find Cheap Summer Entertainment posted at Sound Money Matters.
Wenchypoo presents Late Night Energy Examination posted at Wisdom From Wenchypoo's Mental Wastebasket.
Vh presents INSIGHT! Thinking outside the (digital converter) box posted at Funny about Money.
David R. Lampsen presents Tips for Finding Applebee's Coupons… Though I Question Your Judgment! posted at Personal Finance Analyst.
Steve Brown presents Cheap Internet Phone Calls posted at Debt Help.
My Journey presents Bachelor Party Finances – 5 Ways to Keep Costs Low posted at My Journey to Millions.
Lazy Man presents Save Money with Yard Sales posted at Lazy Man and Money.
Jason R Fisher presents A Great way to save on your Cell Phone posted at Improve The Quality.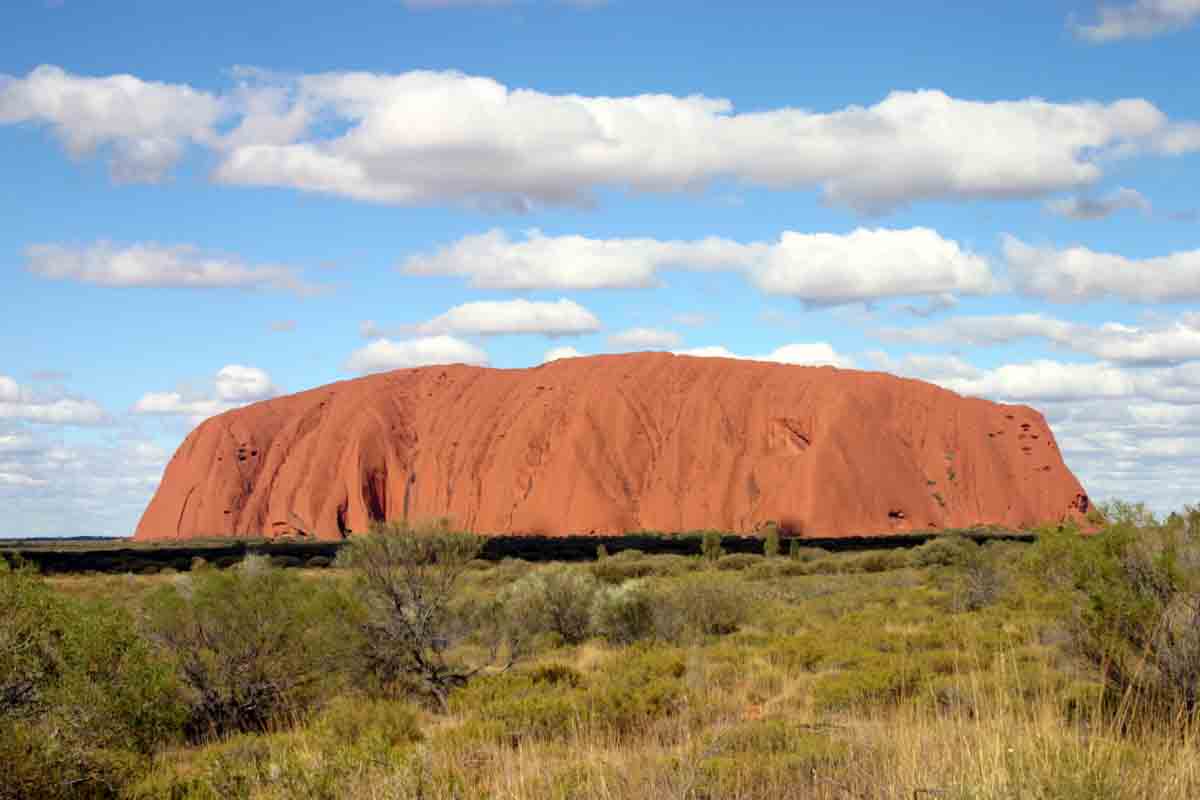 Uluru, also referred to as Ayers Rock, is a large sandstone rock formation and yet another World Heritage Site in Australia.  The world-renowned sandstone formation stands 1,142 ft. high with most of its bulk below the ground, and measures 5.8 miles in circumference.  One of the most noted features of the rock is that it commonly changes color depending on the time of day and season.  At sunset the huge rock briefly glows an intense read color, while during the wet season it turns a silvery-grey color, with streaks of black algae along where any rare rainfall collects.
Entrepreneurial/Increasing Income

Debbie Foster presents Top 5 Reasons Your Website Doesn't Make Money posted at Internet Income – The Journey.
Jack Schmidt presents What Does the Internet Mean to Your Wallet? posted at SectorMatic Money Journal.
Nissim Ziv presents Good Answers to Interview Questions | Possible Interview Questions posted at Job Interview Guide.
Christian Personal Finance presents Does a college degree guarantee a good job?
Todd presents The 50's Landmine posted at HarvestingDollars.
Automobile
Kathryn presents Buying a Car for $500 (Not a Typo) posted at Out of Debt – Christian Finances and Debt Help.
The Happy Rock presents Thank Goodness for the Complimentary Carwash.
FMF presents Practicalities of Selling a Used Car posted at Free Money Finance.
Real Estate/Insurance
Len Penzo presents How to Avoid Neighbor Conflicts When It's Time for a New Fence (Part 1) posted at Len Penzo . Com.
Debt Freedom Fighter presents The Benefits of Insurance for Your Family posted at DiscoverDebtFreedom.com.
MBR presents Mortgage Rates: APY vs. APR posted at MonitorBankRates.com.
B Simple presents Seven Questions to ask to Help Simplify Refinancing of your Mortgage posted at Simplified Financial Lifestyle.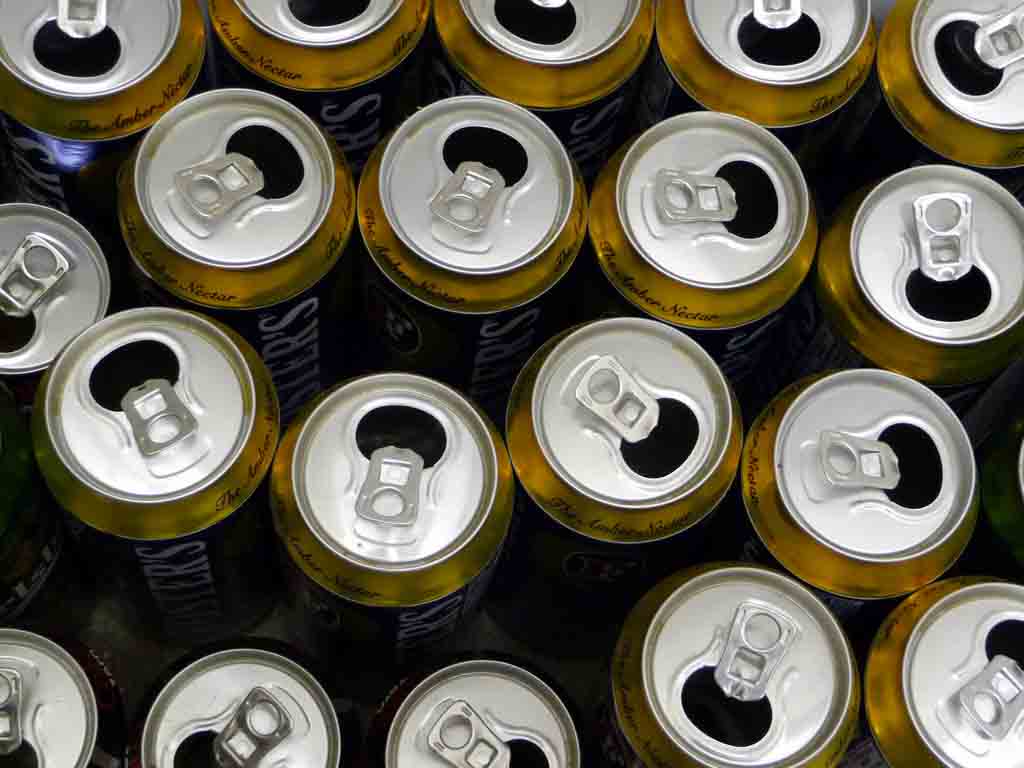 Australians have a well-documented love affair with beer.  In fact, it is commonly said that the very first European settlers consumed more alcohol per person than any other culture in the history of the world!  It's often noted that local pubs occupy more land than Australia's mining industry, which accounts for over 15% of it's GDP. And just in case you were wondering, Australians actually try to avoid Fosters.  A local friend I recently talked to quipped, "Foster's is actual Australian for tastes like piss…"
Economics
Jared presents Can American Banks Bounce Back posted at Wealth Education.
Mike presents The Collapsing Treasuries Market Is Signaling Change posted at Bear Market Profits.
BankMan presents FDIC Extends $250k Deposit Insurance to 2013 posted at High Yield Savings Accounts.
Britannica Blog presents How an Inflation Threat Could Make the 1970s Look Like Happy Days.
Michael Crawford presents Baby Boomers Driving GM to the Edge of a Cliff posted at FiPod.
Investing
Brandon Laughridge presents New Credit Card Law Likely to Hurt Markets posted at Mortgage Loan Place Blog.
ABC presents Investment Asset Allocations for Retirees posted at ABCs of Investing.
D4L presents Is Now The Right Time To Start Investing? posted at Dividends Value.
Darwin presents The Riskiest ETFs on Earth – 3X Sector ETF Short/Long posted at Darwin's Finance.
Matt SF presents Want to Be an Active Investor? Try a Fantasy Stock Market Game First! posted at Steadfast Finances.
Chris McClelland presents Touch Not the Retirement Fund, Thus Sayeth the Experts posted at Lucrative Investing.
Dividend Tree presents Hedging Against Various Economic Issues.
Glowing Face Man presents Short Term Assets vs. Long Term Assets.
MFD presents Understanding Currency Hedging posted at My Findependence Day.
The Smarter Wallet presents Use Candlestick Charts, Trading Signals To Evaluate The Stock Market.
Carlos Portocarrero presents Diversification is NOT Dead posted at WeSeed.
Manshu presents List of Gold ETFs posted at OneMint.
Raag Vamdatt presents Defined contribution and defined benefit pension schemes / plans posted at RaagVamdatt.com.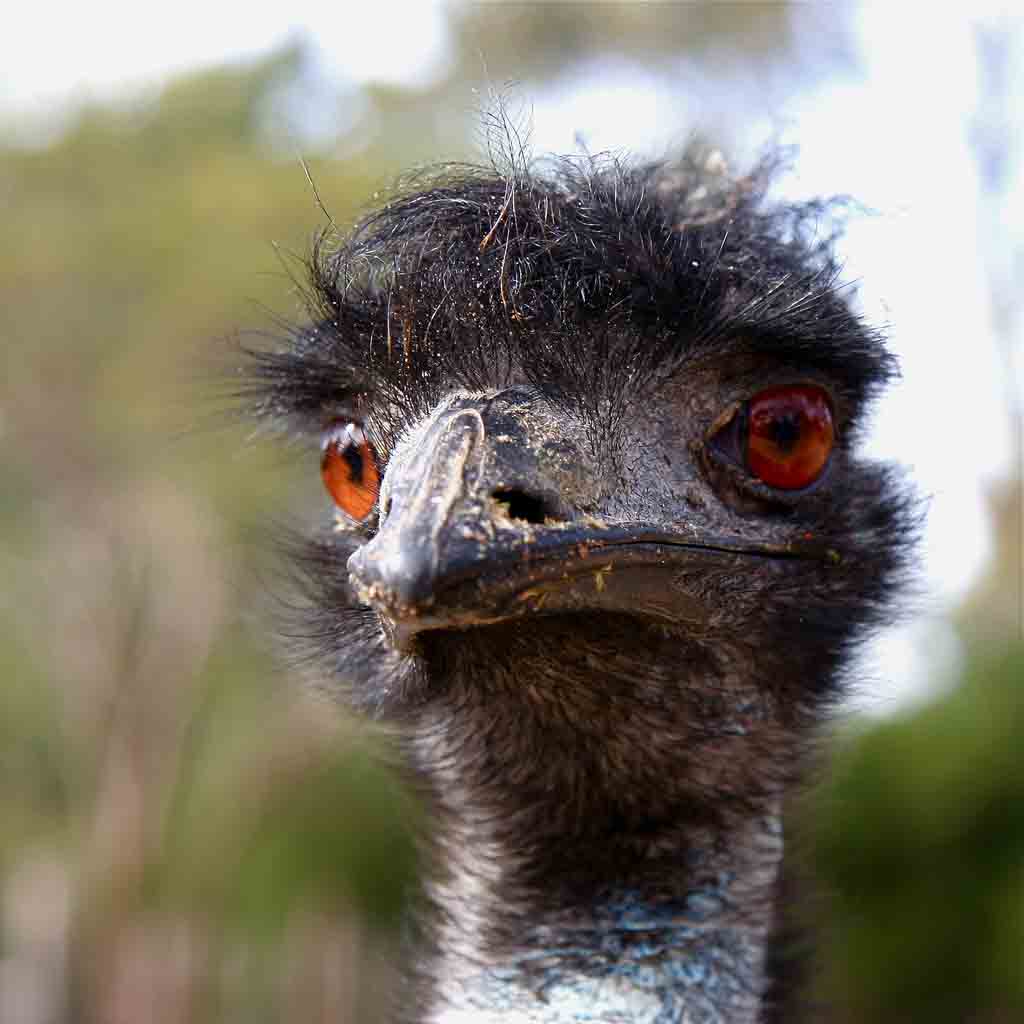 Australia has some of the most diverse and unique wildlife on the planet.  For example, the official bird is the Emu.  Emus are large birds that can reach up to 6 feet in height and weigh up to 110 pounds.  Emus are flightless birds, but can reach a land sprint of over 30 mph.  Australia is also home to Koalas, Kangaroos, Dingos, Wombats, Quoll, and Tasmanian Devils!  The island even has over 1500 different species of spiders, which is good to know since the average human swallows 3 spiders per year in their sleep!  Yum Yum!
Reviews/Products
Four Pillars presents 397 Ways To Save Money – Squawkfox Book Review.
Bank Savings Review presents Ally Bank Review.
Jeff Rose presents Giving To a Good Cause: Donors Choose.Org posted at Good Financial Cents.
Kyle presents Review – An American Hedge Fund posted at Suburban Dollar.
Madison presents Best Bank for Kids posted at Kids and Money.
DR presents Starwood Preferred Guest American Express Card Review posted at The Dough Roller.
Patrick presents ShareBuilder Brokerage Review posted at Cash Money Life.
Patrick presents Free Huggies Diapers Sample Offer posted at Money Saving Deals.
Silicon Valley Blogger presents myFICO Score Watch: Equifax Credit Score Monitoring posted at The Digerati Life.
Blogging Banks presents ING $50 Bonus Deal.
Jorge presents Book Review: Design Your Child?s Financial Future (Part 4) posted at Independent Minded.
Miscellaneous
Morgan presents Inch by Inch-How to Reach those Long Term Goals with Ease posted at The Debt Dance.
Anmol Mehta presents Powerful Meditation for Making Money and Success posted at Mastery of Meditation and Yoga.
Wealth Pilgrim presents Does Memorial Day Mean Anything To You? posted at Wealth Pilgrim.
J. Money presents What Would You Do With 3 Financial Do-Overs? posted at Budgets are Sexy.
Ben presents 5 Money Rules from Liz Weston posted at MoneySmartLife.com.
D. ninja presents The best financial moves I've ever made. posted at Punch Debt In The Face.
FFB presents Interview With Personal Finance Columnist Liz Pulliam Weston posted at Free From Broke.
Ross B presents My Journey to Payoff half a million in debt posted at MoneyStance.
Matt B presents Five Simple Ways to Help you Make it Through your Awful 9-5 posted at Financial Methods.