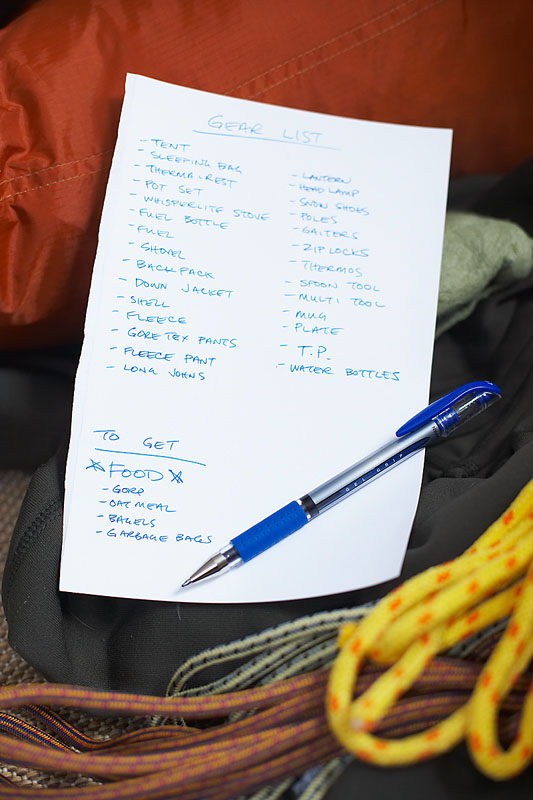 [share_sc]
Let me start of by admitting that this isn't EVERYTHING quite yet.  This is currently our list of what we are actually taking to Australia.  We have a little bit more than this still, but are rapidly in purge mode.  If it's not on the following list, it's being sold, donated, or thrown away. Period.
I don't want to sound like a washed-up hippie, but selling all of our stuff and gradually having it shrink smaller and smaller has been so liberating.  I can't put my finger on exactly what the feeling is, but it's amazing.  I'm not sure if it's a control issue or a simplicity issue. Maybe both.  The only thing I wish is that we had done this sooner.
I guess I should take this time to inform anyone who might be new to the blog that my family (daughter included) is moving to Australia in 2.5 weeks now.  We've decided rather than buy a storage bin, that we would just get rid of all of our belongings.  We aren't opposed to coming back, but we want to be free to choose our destination without being influenced by a ton of crap back here.
Enough already.  Lists are easier to read!
Important Items [11 items – TOTAL: 11]

Wedding Ring
Wedding Ring
Wallet
Purse (small)
Wallet (Courtney)
Essential Documents Folder
Backpack (Courtney)
Backpack (Adam)
Car Seat (free on flights)
Pack 'N Play
2 Pillow Cases
Adam Clothes [29 items – TOTAL: 40]

Underwear
Underwear
Underwear
Underwear
Underwear
Undershirt
Undershirt
Undershirt
Undershirt
Undershirt
Socks
Socks
Socks
Socks
Socks
T-Shirt
T-Shirt
Decent Non-Collar Shirt (green)
Decent Non-Collar Shirt (brown)
Collared Shirt (blue)
Collared Shirt (black)
Dress Shirt (blue)
Khaki Shorts
Khaki Pants
Jeans
Swim Trunks
Pajama Pants
Running Shoes
Multi-Purpose Sandals
Courtney Clothes [32 items – TOTAL: 72]

Keep in mind Courtney will be interviewing for a professional job as a teacher.  This means she has to take a couple "nicer" clothes we normally wouldn't.
Underwear
Underwear
Underwear
Underwear
Underwear
Bra
Bra
Sports Bra
Socks
Socks
Undershirt (white)
Undershirt (white)
Undershirt (white)
T-Shirt
Tank-Top
Tank-Top
Tank-Top
Tank-Top
Tank-Top
Swimsuit
Shorts (Blue)
Pants (Black)
Pants (White)
Dress Shirt
Dress Shirt
Dress
Dress
Casual Jacket
Dress Jacket
Running Shoes
Dress Sandals
Flip-Flops
Milligan Clothes/Gear [23 items – TOTAL: 95]

Onesie
Onesie
Onesie
Onesie
Onesie
Dress
Dress
Skirt
Skirt
Pants
Pants
Pants
Tennis Shoes
Sandals
Monkey Backpack/Leash
20-pack diapers
Baby Wipes
Blankie
Sippie Cup
Baby powder
Rash Cream
Baby sunblock
Hair ties
Toiletries [12 items – TOTAL: 107]

Toothpaste (small)
Toothbrush
Toothbrush
Nail clippers
Shampoo (small)
Conditioner (small)
Deodorant
Hair clippers
Q-Tip
Sunblock
Misc (small baggie)
Small medicine container
Electronics [18 items – TOTAL: 125]

Laptop
Charger
Mouse
Headset (Skype)
Jump Drive
Jump Drive
Webcam
Digital Video Camera
Charger/USB
Awesome Digital Camera
Charger
Small Digital Camera
Charger
All-in-1 Card Reader
MP3 Player
Headphones
Walky-Talkies
Courtney Watch
Entertainment [11 items – TOTAL: 136]

Travel Book
Courtney 1 Book
Adam 1 Book
Deck Of Cards
Flux
Phase 10
Harmonica
Pen
Pen
Yellow Pad
Journal
Scuba Gear [6 items – TOTAL: 142]

A couple years ago, I spent way too much money on premium scuba gear.  Even though it takes up a ton of room, I just can't bring myself to get rid of it when our destination is one of the scuba diving capitals of the world!
Scuba Gear Sack
Flippers
Water Boots
Face Mask
Snorkle
Weight Belt
So as of now our list is 142 items deep.  This certainly isn't the end-all-be-all of lists, however it's a great guide for us.  We also know, whether we decide to settle into one place or not, that there will be several things we need to purchase once we arrive in Australia.  We are going to make an earnest attempt to keep these to a minimum though.
What about you?  Could you make a list of all of your possessions?  What do you think it would reveal?  Is there anything that we blatantly forgot? What could you not live without?