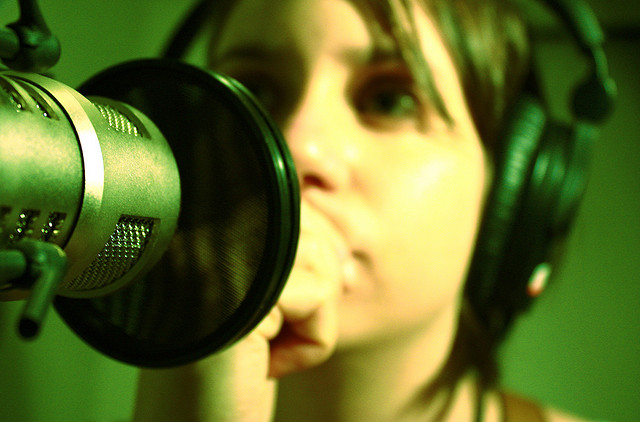 [share_sc]
Note: This is a post by Courtney Baker, chief seller and long-time running wo-man of MvD.
Ages ago, I set a personal goal to start tracking my spending again and start planning things I wanted to buy. I was struggling to stick to my guns and keep myself accountable.
Frustrated and desperate, I needed a new strategy. I suddenly remembered podcasts.
Podcasts really boosted my momentum to pay off my debt and control my spending. Listening to a 5-10 minute segment on sticking to a grocery budget just before grocery shopping really affected the amount of stuff in my shopping cart.
Getting informed about why I wanted to pay down certain debts first made me want to pay them down even faster.
We make dozens of money decisions throughout they day. Listening to five minutes here and there significantly changed my momentum in paying off my debt. I felt informed, aware, and in control, finally.
Check out this array of podcasts to rev up your momentum. Are you interested into traditional money advice, inspiring bloggers, or behavior change coaches? Dig in.
Personal Finance Bloggers
Man Vs. Debt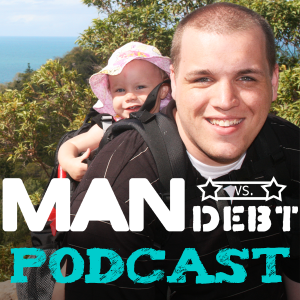 The Man Vs. Debt podcast has six episodes to get you started: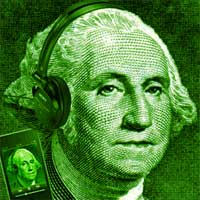 Tom Dziubek invites specialized guests to chat about interesting, every day financial topics. You might hear about buying used cars, managing money, new budgeting software, and our love for buying new things.
Recommended episodes:
PT Money Podcast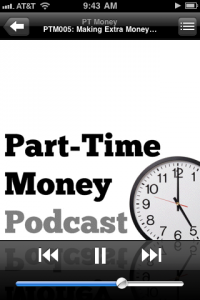 On the Part-Time Money Podcast, Phil Taylor interviews various readers about how they've started side businesses. They talk about why they needed to start something part-time, how they found their idea, and when they took the first step.
Recommended Episodes:
Feed the Pig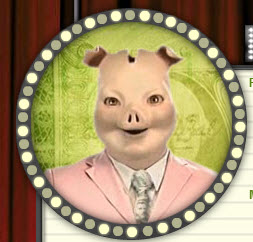 Feed the pig is a great archive of good financial advice. They invite both listeners and experts to talk about common household money issues like "I know I shouldn't spend impulsively, but I can't stop. Help!"
Recommended Episodes:
Traditional Financial Advice
The Dave Ramsey Show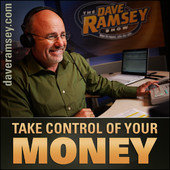 Love The Dave Ramsey Radio Show? If you missed it on the air, you can find it here on his podcast stream. The episodes are not archived like most podcasts, instead each episode is replaced with the most current recording of the show.
Dave also offers another podcast called the EntreLeadership which is very powerful for business owners. Several episodes are available at one time.
The Money Answers Show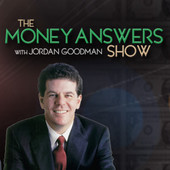 While Jordan Goodman has comforting conversations about managing students loans, budgeting, investing, and mortgages, he also digs into economic issues, empowerment, and motivation.
Recommended Episodes:
Money Girl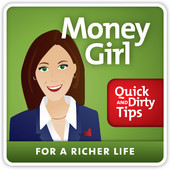 Money Girl is a very direct and informational resource for all topics finance. It's especially great for real estate, investing, and types of mortgages. This might be the podcast for you if you have an affection for southern accents!
Recommended Episodes:
Motivation from Elsewhere
Smart Passive Income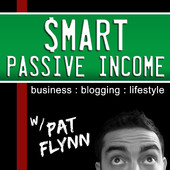 Pat Flynn is a great resource for anybody wanting to start or improve their online business. His podcast will expedite your online success. Not only is Pat a great mentor for business, but he's also just a great person in general. Catch up with this guy if you can!
Recommended Episodes:
Daring Greatly Read Along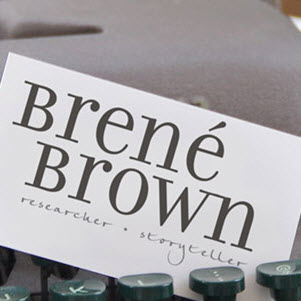 Brene is my new favorite speaker on earth! I've attended two of her talks this year in addition to reading her books and looking at her TED talks.
This is a "book discussion" for Daring Greatly, but you can enjoy the episodes without reading the book. She will change the way you think about yourself. It's time to strip the guilt and start kicking butt on your goals.
Live Your Epic Life Podcast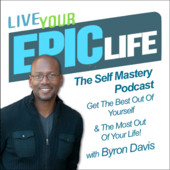 The introduction says it all, "In a world that pushes you to extremes- more work, less rest, more stuff, less space, more activities, less time, more disease, less health, it's critical to be intentional about what kind of life you are going to live."
Recommended Episodes:
[share_sc]
Do you listen to podcasts? Which ones do you recommend to the community?
Share in the comments below.