[share_sc]
Note: This is a post from Adam Baker, founder of Man Vs. Debt.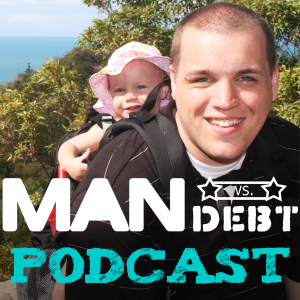 In Episode 4 of the Man Vs. Debt Podcast, we cover how you can "Rally Your Friends and Loved Ones."
We've talked about this here on the blog before, as it's one of the single biggest issues that holds people back.
Note: We also cover this content on the final day of Week 1 in You Vs. Debt.
Listen to Episode 4 here!
You can also download the .mp3 file here; simply right-click or option-click and choose "Save link as."
What We Can Learn From The News:
At the beginning of each podcast, I cover three news stories from the past week. We attempt to have a little fun and pull out a positive nugget from each story featured. 🙂
Why having your friends and family on board is important:
It's been the #1 factor of any positive change in my life.
Realizing that "the meaning of any communication is the response it elicits."
Strategies to rally a loved one:
Realize you can't change them.
Let them change organically.
Start with WHY it's important to you.
Seek their input. Listen.
Leverage outside influences.
Lead by example.
Make it a routine.
[share_sc]
How you can help the podcast explode:
Our first three episode have been downloaded or streamed over 25,000 times!  Whoo-hoo!
If you've listen and enjoyed any of the podcasts so far, would you consider leaving a quick, passionate review in iTunes?
Click here to view and/or subscribe inside of  iTunes!
Thanks again for everything!
Xoxoxo,
-Baker