[share_sc]
Note: This is a post from Adam Baker, founder of Man Vs. Debt.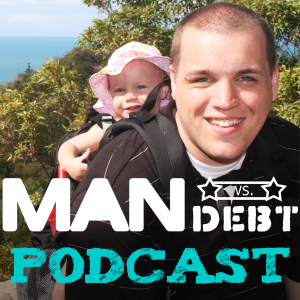 In Episode 6 of the Man Vs. Debt Podcast, we cover what I think are the six keys to living a truly flexible life… a topic about which I'm obviously really passionate!
But to start off, here's something new! As part of our podcast, you can now call in with your questions.
We're not recording these episodes live, at least not yet, but if you call our special voicemail number, you can leave your name and your question, and we'll address as many as possible either in the podcast or maybe even as a full blog post here on Man Vs. Debt!
That number is 574-387-3328 – that's 574-3VS-DEBT.
Like we said, leave your name (at least your first name, but your full name is great too) and your question. Can't wait to see who will be the first to call!
Listen to Episode 6 here!
You can also download the .mp3 file here; simply right-click or option-click and choose "Save link as."
What Can We Learn From the News
I start off this episode of the podcast by getting back into our segment called "What Can We Learn From the News."
Story #1 is the recent Facebook IPO. Here's a look at this a CNN Money that talks about "what went wrong" and the Washington Post's take on everything from key stockholders to some of the technical glitches.
I share my two key takeaways on the whole debacle, and then we move on to Story #2, this CNNMoney article that gave the latest average wedding costs, courtesy of The Knot.
Wait'll you see what it was… it blew my mind, and I'm curious to know what you think!
The six keys to a flexible life
This is the main topic I focus on in today's podcast. We talk about each of these keys in depth and I give some examples from my own life on how these have made such a difference.
1. Flexibility in attitude.
2. Flexibility in living arrangements.
3. Flexibility in income.
4. Flexibility in your work situation.
5. Flexibility in needs.
6. Flexibility in relationships.
Your challenge this week:
Listen to these explored in depth on the podcast, then write down one way you can increase your flexibility in each of these six areas.
How you can help the podcast explode:
Share your questions! Chances are, if you're wondering about any aspect of selling your crap, paying off your debt and doing what you love, someone else will be too, and we'd love to answer!
Don't forget – that number is 574-387-3328 – that's 574-3VS-DEBT. Call us today!
And if you've listened and enjoyed any of the podcasts so far, would you consider leaving a quick, passionate review in iTunes?
Click here to view and/or subscribe inside of iTunes!
[share_sc]
Xoxoxo,
-Baker