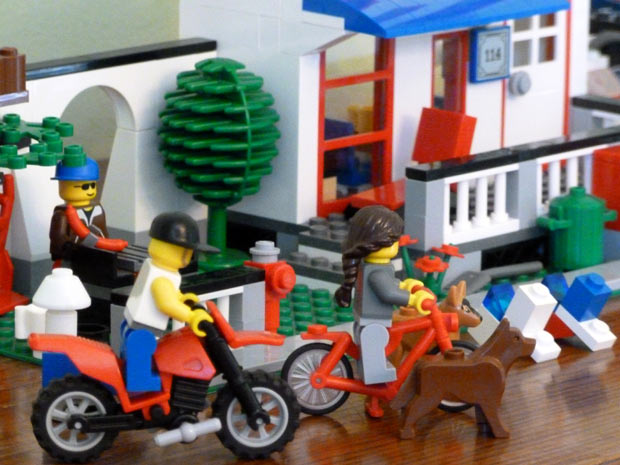 [share_sc]
Note: This is a post from Joan Concilio, Man Vs. Debt community manager. Read more about Joan.
Over the past few weeks, my family has had some trying times – everything from health issues to unexpected expenses (which, of course, you'll hear about in next month's financial update!) to even-busier-than-normal schedules.
We're hanging in there, but I've had to make a conscious effort in the past two weeks to focus my effort on what I want to build, and not the things outside my control that can sometimes drag me down.
That means focusing on and valuing our strong family relationships.
It means working toward a healthy lifestyle of good food and regular activity.
And it means that I have less time for things that aren't building me up.
A few times before on Man Vs. Debt, Baker and I have had the chance to share some of what's inspiring us. Today, I want to share some things that have kept me focused on this idea of building my dreams, and they're all related to a more literal building too.
That's right, we're talking Legos.
What are you willing to overcome to build your dream?
I owe all the credit for finding this video to my 12-year-old daughter, Sarah. She has watched in several times, and was really insistent that Chris and I do the same.
It's a 17-minute short film, an animated look at the history of the Lego company's founders and longtime owners, the Kirk Christiansen family of Denmark, and there are great lessons here on building your dreams – especially entrepreneurial ones – through hard times.
No fewer than THREE TIMES, Lego started from scratch. The whole company. I whine about starting over in my weight-loss efforts, or about little odds and ends of my day not going as planned.
But I've never had to truly start from scratch, and it was humbling – and empowering – to see that a company that brings our family a ton of joy has survived and even thrived after doing just that.
Where are you struggling with resiliency right now? Is there an area where you just want to throw in the towel?
What kind of life do you want to build?
The best thing about Lego bricks – and it's shown clearly in the video above – is that you can build anything you can imagine.
Not long after I watched the Lego story film, Steve Kamb over at Nerd Fitness (a fellow Lego lover!) shared on Twitter this 50,000-piece Lego Rivendell model made by a teenager from Pennsylvania.
This week, I found a model of the Mars Rover Curiosity (complete with directions, if you're interested in giving it a shot!)
I'm not sure how many of us are as flexible as these plastic bricks. I know I certainly don't transition nearly as well from the world of fantasy to the world of science to the "real world" as depicted in the photos of my daughter's Lego city seen with today's post.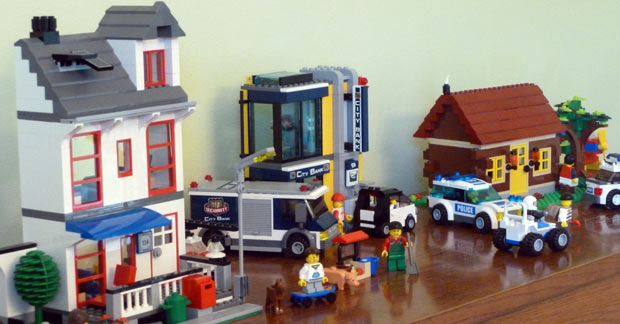 What are you passionate about?
Some people are passionate about Legos themselves. I'm a big fan, but I don't have the passion that it takes to spend my free time developing creative new models.
But I am passionate about building – when it refers to building communities of interest. I've learned to be flexible, and to use my talents in that field a much wider variety of ways than I EVER would have expected. (I've gone from community newspapering to leading Weight Watchers meetings to busting debt to unschooling – a pretty big mix!)
[share_sc]
It's hard work to build your dream.
But when you do work hard, then take a cue from our favorite plastic bricks and leg godt – play well.
When I keep that mindset, along with the flexibility and resiliency I mentioned, I feel like I can overcome the obstacles life's thrown my way, and I believe you can too.
What are you passionate about building? And are you resilient and flexible enough to do so, even if – or more accurately WHEN – it gets hard?
Let us know in the comments!