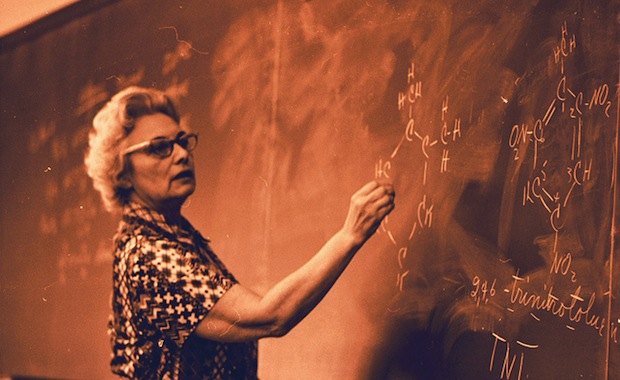 [share_sc]

This is a guest post form Oli Lewington, a writer, filmmaker and transplant recipient from the UK. He has been blogging at SmileThroughIt.com since 2006, helping people live the life they want the way they want to. He's just released his first eBook, The Art of the Second Chance. Find him on Twitter.
Almost five years ago, something amazing happened to me. After four false alarms and two and a half years of waiting, I finally received the life-saving gift of a double-lung transplant from a donor I will never know nor be able to thank.
After a long, slow recovery, I started to get my life back on track, learning how to exist in the "real world".
Last year, I discovered Baker's journey, which resonated with me not only because it smacked of a 'new life', but also because over the course of my illness (nearly 2 years on 24-hour oxygen, almost unable to leave the house, using a machine to help me breathe at night), I had run up over £9,000 ($14,000) in credit-card debt, buying things in a vain attempt to keep my spirits up.
As I've ventured out in the brave new world before me, I've started to pick up on a few common threads from people who have taken charge of their life and relaunched themselves into the life they want to be living.
1. No first step is too small
The first step you take to achieving your goals is the biggest, hardest and most important of all, no matter how insignificant it might feel to you.
Within 48 hours of being effectively cut in half to have two major organs replaced, the physios had me up and out of bed to move around and get me and my body working. I couldn't manage more than a wobbly 60 seconds on my feet, but as time went on I started cycling, walking and moving around almost normally.
The first step might be deciding to do something, like tackling your debt, but actions speak louder than words.
For paying off your debt, that means pick up the phone, talk to just one of the companies, cards or people you owe money to, and get it out of the way.
If you're looking at relaunching any part of your life, from rejuvenating relationships to actively adventuring, you just have to take that first step to get the ball moving and you'll be rocking, rolling and well on your way to success.
2. Momentum can be everything
Baker talks frequently on this site about the debt tsunami, while others counsel something akin to the debt snowball. All of the various techniques out there have one thing in common: Momentum. Persistant, unstoppable forward motion.
If the first step is the hardest, then the second is easier. The third easier still. On and on it goes as your momentum gathers, builds and pushes you inexorably onward toward the finish line.
No one's pretending that it's all going to be a walk in the park; no doubt you'll hit road bumps, little hills or plateaus that slow your progress, but as long as you keep moving forward it will never get as hard as that first step. All you'll need is a friendly little push or nudge in the right direction and you'll be off again.
3. Do it with others
Why do you think so many fitness gurus suggest finding a training partner? Because doing things with others helps us through the tough times; our support system gives us the push we are sometimes incapable of giving ourselves.
I couldn't have managed the slow, often tortuous recovery from my operation without the support of my friends and family. My fiancée at the time, now my wife, stood by me every step of the way, including being the first to point out that I had just walked up a flight of stairs, maintaining a conversation the whole way, without ending up in a breathless heap on the floor for the first time in over 5 years.
It was a remarkable moment, but only possible because of the support system I had.
In the modern world of Facebook, Twitter and endless other social networks dedicated to just about anything you can imagine, there really is no excuse for not seeking out help from others to support your mission.
Baker knows this all too well, as I learned from my participation in the You Vs. Debt programme earlier in the year.
I have to confess, I was too ashamed to let anyone else know about the level of my debt, or that I was tackling it through (shock, horror!) an internet course. But inside the programme, Baker has constructed a fantastic forum and networking system where everyone on the course can use each other for help, motivation or a much-needed ass-kicking.
Spearheaded by the friendly, helpful, wonderful Joan, it's a vibrant, supportive community who all work to help each other through the tough bits and to celebrate the successes as we all progress.
Special note from Joan: When I first "met" Oli in our You Vs. Debt session, his story totally floored me. And throughout the course, he KICKED BUTT. I don't just mean he hit his debt hard, though he did. But he was also a steadfast encourager to me and the other participant, and I can't thank him enough! He's right – having a community really does matter.
4. Inspiration comes from many sources
For the longest time, I got frustrated with people calling me "brave" for what I was going through. I wasn't at all brave, in my own eyes. I was scared to death (pardon the pun).
I wasn't brave, I just had no other option: It was my life and I had to live it.
Only 50% of the people who go on the list for a double-lung transplant in the UK ever receive one; the rest die while they wait. I just had to keep on hoping and praying that I could stay alive long enough.
Facing those odds, the last thing I felt was brave. Or inspirational.
People would tell me they had been inspired to do things by reading my blog; that they found me inspirational in so many ways. I didn't understand it at all.
Eventually, though, I realized that inspiration is something completely unique to each one of us. What inspires one doesn't necessarily inspire all.
I now speak at medical conferences, charity balls and even business events talking about inspiration, life, death and relaunching yourself. I talk to others in my position and say that, while they might not feel inspirational, sometimes we have to accept that, to someone at least, we are.
If we can all inspire a single person to be just slightly better, to try just a little bit harder, to reach their goals just a little bit quicker, that can't be a bad thing, surely?
5. Tomorrow is meaningless; don't wait
I took a long time to adjust to my new life after my transplant.
I literally had to learn how to breathe again; my lungs were so damaged prior to the transplant that I had a lung capacity of less than half-a-litre, or around the size of a can of Coke.
When your lungs are that small, you only use the muscles around your shoulders and the top of your chest to breath; you develop a hunch from over-working muscles that don't have the energy to work properly.
I had to go back to my old drama school training to teach myself how to breathe with all the muscles available to me again.
While I waited, my life was on hold: there was nothing I could do. Almost literally.
So I wrote. I started my blog and called it Smile Through It because I wanted to remind myself that if I could find one tiny, simple thing every day that made me smile, then the day had been worthwhile.
It wasn't a huge thing, but having that blog kept me alive a lot longer than I may have been otherwise and I began to realize that it wasn't nothing. I was, in my own way, preparing myself for the next phase of my life if the transplant ever came. If nothing else, I was teaching myself to write better.
But you don't have to wait for your life to be put on hold, you don't have to wait for a life-threatening illness to start living life the way you want to. You don't have to wait for the wolves to be at the door to start tackling your debt. You can do something about it today.
Don't get sucked into what I like to call The Monday Trap, which I've written about on my blog before. We know how everything starts on a Monday: the diet, the new exercise regime, the new spending habits. If it's worth starting, it's worth starting today.
Tomorrow is meaningless; it's a promise of things to come and you can't control it unless you take charge today.
The best way to be out of debt tomorrow is to tackle it today.
The best way to live the life you want tomorrow is to start it today.
The best way to achieve anything you want to achieve is by deciding to do it and doing it.
A little near-death wisdom goes a long way
I'm no sage. I don't have all the answers. Heck, I hardly have any at all.
But I do know what it's like to be given a second chance, to be allowed to start over and try it all again. I implore you: Don't wait.
Don't rest on your laurels, don't delay out of fear. Don't let uncertainty pin you down or naysayers drown you out.
[share_sc]
You don't need a near-death experience to take charge of your life. You just need the will to do it.
Will you?
Commit to it in the comments today!