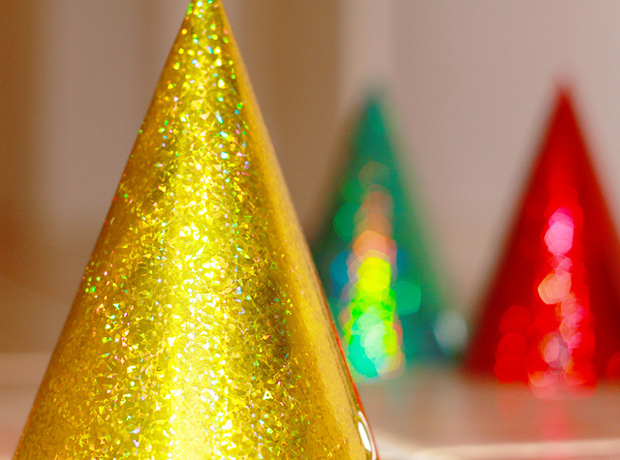 [share_sc]
Note: This is a post from Joan Concilio, Man Vs. Debt community manager. Read more about Joan.
Back in February, I shared that we needed to pay the IRS $7,104 by April 15. Last month, I said that it looked like we were well on track. Well, break out the party hats…
We wrote the check April 2, stuck it in the mail together, and have since seen it clear our bank account.
This officially means the taxes are paid by the deadline. (Meaning, no payment plan – and ongoing debt – needed!)
We feel pretty accomplished – but we also feel like there are some pretty big steps we need to take to move forward.
Our debt level
So here's the most awesome news. Our total debt dropped $800.65 in the past month! In comparison with some previous months, which were at times over $2,000, it's not a gigantic number.
But it reminds us just how fortunate we are – even when we can't pay "much extra" by the standards we're used to, we're still making progress. And that tells me that whether it's in 2 years or 5 years, this debt WILL disappear.
As of today, our total debt number stands at $57,752.09, down $39,135.94 from our starting point in January 2011 and making us 35.61% debt-free.
Updating our Very Next Steps
In our February post, I mentioned that we'd set goals that didn't focus as much on our debt repayment for the short term. They were:
Adjust tax withholding to prevent issues next year. Subsequently, adjust budget to match new (lower) amounts take-home paychecks!
Rebuild savings account back to $1,700+ (more than one month's mortgage payment) over 3-4 months.
Restart payments above the minimum to credit-card companies, first in slightly lower amounts as we rebuild the emergency savings, and then at as high of a rate as our budget can take.
Rebuild checking-account cushion back to $1,000 over 6-8 months.
We're still aiming at all of these in order. However, we've made another change as well. As many of you know, we're a homeschooling family, and as much as side hustling and debt payoff are super-important to us, our daughter comes first. And she needs a bit more attention than she's been getting in the past year.
As such, I've decided to cut back on some of the freelance work I've done to generate a large part of my income. That's not an easy decision to make, or one we took lightly.
But we feel strongly it was the RIGHT decision.
That said, we're looking at a fairly major income hit starting almost immediately. That wouldn't be so bad if the taxes hadn't eaten up our savings and checking account cushions, but it's going to be tight for a while.
Our goal is simply to stay in the black, to cut what we need to cut, and to do the right things with any money we have. That means building up an emergency fund, then tackling payments above the minimums, then getting a cushion in checking.
The debts will still go down. It's a marathon, not a sprint. I'll still be sharing updates each month, as well as tracking all our debts in summary (complete with V.N.S. for each) on my "Joan's Finances" page – so you can see how we're doing at a glance.
[share_sc]
One thing I know for sure: We WILL make it. I'm not willing to come this far only to slide backward now.
As we gear up for the start of our next You Vs. Debt class, it's become more important than ever that I participate – not just as a leader, but as a student ready to take the challenges (again) and take action (again!)
By the time I update next month, I'll have a good budget in place for our new income. We'll be able to set our sights a little farther ahead and make some new plans.
I can't wait.
Are you with me?