[share_sc]
Look, I love personal finance content as much as the next guy.  But a large percentage of the posts that absolutely blow me away come from outside the personal finance niche.  I'm not sure why that is.  Either variety really is the spice of life or I just really need help in some other areas!
Over the past couple of months, since embarking on our backpacking trip, I've cut down my RSS feeds by around 80-90%.  It was simply necessary to be able to keep up.  On top of that, I'm a master scanner.  I think all bloggers naturally all.  There is simply too much information out there to be able to read it all.
I want to be very clear about this list, though.  I read every word of every post that hits these select few pages.  Each writer/blog has a different appeal to me and has helped me in different ways.  Chances are you are familiar with the majority of the list, however if by some misfortune you don't follow one of them…  I strongly suggest you do.
1) Leo Babauta of

Zen Habits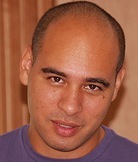 While it's a long shot that you haven't heard this name or site, I can't possibly create a list that ignores Zen Habits.  This is not only the first blog I ever religiously followed, but positively has been the most influential.  I became borderline obsessed with Leo's journey out of debt and he is single-handily responsible for introducing me to the mind-blowing possibilities of simplicity.  While at first I ignored it, lately I've been craving more of his reflections on fitness.  Leo has a way of making it seem like he's writing directly to me.  I've said before that I believe this is the sign of a truly great author.
2) Chris Guillebeau of

The Art Of Non-Conformity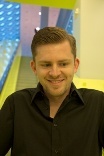 I don't feel at all bold claiming that Chris has got to be one of the most genuine writers on the web today.  He just oozes authenticity.  His writing has affected me deeply in two ways.  First, his 279 Days To Overnight Success was the number one source of inspiration for the launching of the blog you are reading now.  In fact, I've read it several times since launching the blog and have gained new insight each time.  In addition, Chris' recent reflections on marketing have reshaped and solidified my own thoughts on the issue (especially in regards to Man Vs. Debt).  And lastly, I can't mention Chris without giving him credit for inspiring us with his constant travel updates and lessons.
3) Jonathan Mead of

Illuminated Mind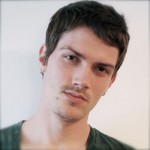 Jonathan is the ass-kicker in my online life.  I'm pretty sure he likes the role.  His writing is constantly stretching my limits and shattering my narrow mindsets.  In fact, often times this is where I turn first when I am stuck or ready to jump out a (proverbial) window.  His e-book Reclaim Your Dreams has been a continued source of motivation for my quest to live deliberately.  If you are looking for advice on how to succeed by giving up or how to stop caring in order to be truly happy, Jonathan is your guy.
4) Marc of

Marc & Angel Hack Life
Marc & Angel Hack Life is an amazing site for the type of posts that really send you into hour-long daydreaming sessions.  For that reason, I only try to read the articles when I really have time to reflect.  In fact, they produced my single, most-favorite list post I've ever read – 50 Things Everyone Should Know How To Do.  And there's always another amazing list of 30 books to read while you're young.  I'm most inspired by their posts on love and relationships, though.  I truly admire the style, featured best in The Art Of Being Naked.
5) Glen Allsopp of

PluginID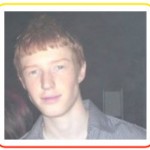 I think I love Glen's writing so much because I can really relate.  Glen writes about topics as they come up in his own life, which is something I've tried to model on this site.  That kind of transparency enables him to create lasting connections with his readers (myself included).  My favorite posts are on topics such as How To Be Present, How To Be Authentic, and How To Get Something Off Your Mind.  As the week go by, I get more and more excited to what Glen is going to be able to accomplish in the future.  I'm just glad to be along for the ride!
These are some of my personal favorites non-"personal finance" blogs, but the fun doesn't have to stop here!  Which type of blogs do you read religiously?  Do you have any suggestions for me to expand my horizons even more?  Whom would be in your top 5?  Let everyone know below!