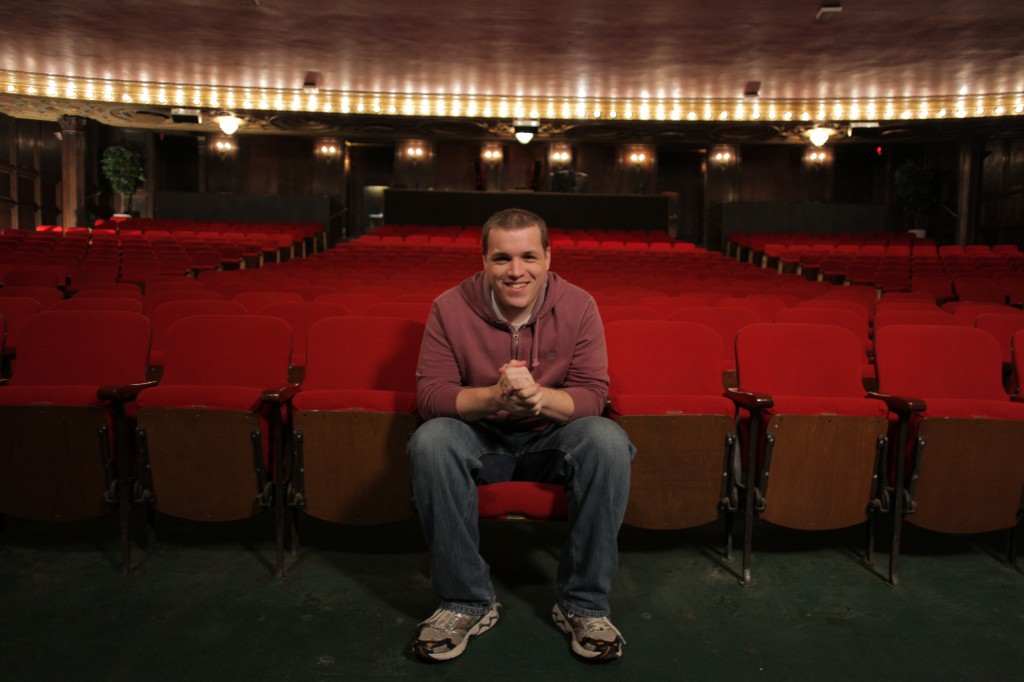 [share_sc]
Note: This is a post from Adam Baker, founder of Man Vs. Debt.
Today I turn 28 years old.
Many times on my birthday, I reflect about my life, my meaning, and my goals for the next few years.
I've done a little of that today, but not as much as I have in the past. (For example, you can read these 26 life lessons I wrote exactly 2 years ago.)
I have thought about a few simple things – a few goals, if you will – by the time I hit 30:
I want to only work on projects I deeply love and care about – that combine to positively impact millions of people's lives.
I want to have a million in positive monetary worth (and no debt). That's right, nothing wrong with saying that. It's the *why* you want it that matters. I want it for flexibility and the opportunity to work on amazing projects when I see them enter my family's life.
I want to spend the majority of my post-afternoon-ish day with Courtney, Milli, Charlie, and any future additions to the family.
I want to remain healthy and active (for me: under 15% body fat, 95% whole foods diet, under 200 pounds).
You know, the same things we all think about on our birthdays. 🙂
And speaking of working on projects I deeply love… I've loved Man Vs. Debt for 4 years now. Sure, sometimes it's been a love-hate relationship, but I've deeply enjoyed building this community. It's changed and continues to change my life.
In fact, sometimes I feel I'm too in love with it. 
I've wrapped so much of my identity up into this site, that every single word I write – and every single post that gets published – reflects intensely on me.
That's a double-edged sword.
On the positive side, it means I only publish content that I think is the best of the best of what's on my mind. This makes me feel good. It's a bit more impressive. I know the far majority of posts will help at least some people. 🙂
But on the downside, it means that my ability to help people is based purely on my motivation to write. And the pressure to write – and write every post so it's amazingly complete and epic – is intense.
So in turn, I don't write very much. And when I do, I only write what's on my mind in that particular moment in time (instead of what I believe will truly help people).
And thus, I severely limit the impact this community can have on the world.
I limit the potential of how I can help people through this medium I've devoted nearly half a decade to.
And I limit the potential of how I can help people through new mediums, projects, and arenas.
At my very core, I want this site to help a whole crap-ton of people overcome debt, ditch the clutter, and do more work they love. It's really not that complex of a vision.
But the current system I use to write, publish, and help people is a bit broken. It's completely reliant on my in-the-moment motivation, my current place in life, and my immediately-in-front-of-my-face experiences.
*****
Jonathan Fields once told me his journey was to build a "body of work" he could be proud of.
That phrase really sank home.
Life is a journey to build a "body of work" you are proud of.
So what if you've been an accountant for the last 30 years. That's just part of your body of work. What's next?
So what if you've been a stay-at-home mom for the last 10 years. That's just part of your body of work (an important part… but a part nonetheless).
So what if you've been a ______________ for the last _____ years…
Man Vs. Debt has been – and continues to be – a life-changing part of my body of work.
However, I've realized that if I continue to let every word that posts to the blog define me as a person, I'm going to continue to limit the potential impact this community can really have.
That's why, for my birthday, I'm giving myself a present.
I'm going to allow myself to let go – as an experiment.
For the next two weeks, we're going to switch things up. We're going to post much more frequently on a wide variety of smaller topics.
Anywhere from 3 times a week to 5 times a week. Myself, Joan, and maybe even Courtney will be chipping in.
We've brainstormed dozens and dozens of topics – and the whole team is excited to try out the experiment.
I'll write a couple times, Joan will write a couple (she's great), and we'll share more stories, links, and news from the community itself. (Want to share your story on the blog – or post about something specific? Now's a good time to reach out!)
I'm going to allow myself to let go of my perfectionism, my intense control, and letting the blog define me as a person – for at least the next two weeks. 😉
Don't worry, while the posts may not be 4,000 words – they will continue to have the same vision, values, spunk, and attitude that you enjoy. 🙂
I'm excited to hear your feedback after the next couple of weeks. Don't hesitate to voice your opinion! You matter to us.
*****
[share_sc]
My question for you is… what does your "body of work" look like?
Are you letting any one aspect of your work – no matter how amazing it is – define you as a person?
I'm truly interested to hear your thoughts on this one. 🙂
Xoxoxo,
-Baker