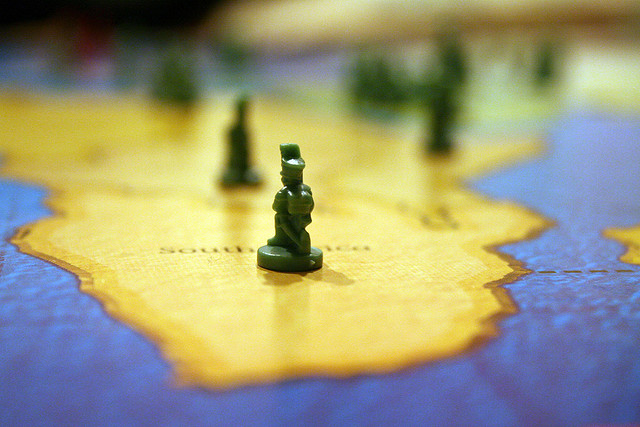 [share_sc]
Note: This is a post from Adam Baker, founder of Man Vs. Debt.
Most of us are taught to view risk through the lens of losing something.
What could I lose if I make this decision?
If we could lose much, it's risky.
If we could lose very little, it's not that risky.
Sounds pretty simple. But here's a secret:
By nature, whenever humans estimate potential loss – we grossly exaggerate it.
Not only that, but we want to hold on to what we have now far more than we want more of something new.
These two tendencies keep us trapped.
Trapped in fear of an exaggerated loss. Trapped in fear of an inflated risk.
Instead, I've carved out a new definition of risk for my major decisions in life.
Will I deeply regret not having the courage to make this decision?
One of my friends wants to travel to every country in the world. That's amazing! But personally I don't feel like I'd look back and regret not accomplishing that in my life, so passing on that decision or goal isn't very risky for me.
On the other hand, I had a moment where I decided that if I didn't take the leap to create a documentary from scratch… I would have regretted letting the opportunity pass.
There's a million reasons NOT to do the documentary. There's a hundred different reasons people would say it's "risky."
But if I would've skipped taking the shot, I would have looked back later and said, "Damn, I wish I would have had the courage to take that shot when I had it."
To me, that's risky.
Risk is not the chance you'll act and lose something important.
Risk is the chance you'll look back and regret not having the courage to act on something meaningful.
[share_sc]