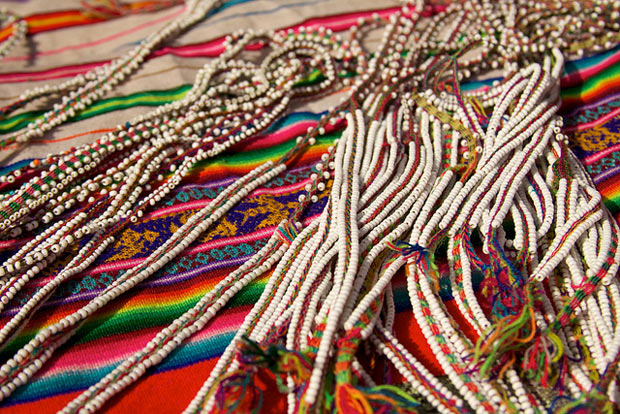 [share_sc]
It's 2022, and the coronavirus has changed how we live. Many people are working remotely and would like to continue doing so.
Here are some things I love about working from home, but I had questions in the comments in two particular areas. The first was simple – what can you do as work-at-home work, and how do you transition your skills into that set?
The other was a little more detailed and involved how to find freelance clients, deal with "droughts" and irregular income, and so on.
I'd like to talk about the first today, and then in a couple weeks, we'll talk more about the business angle of freelancing!
What kinds of work can you do from home?
Let me preface this by saying that while I work mostly literally at my home, I'm really talking about any work you can do in a location-independent way, and as your own boss.
As an example, consider pet-sitting. You could be in York, Pennsylvania or New York City or Caracas, Venezuela, and if you have the skills, you can do that work. It might not be done at your home, but it's done independent of a major company's location.
There are thousands of types of location-independent jobs, but they break down into a few main categories. I'm not listing them here to be all-inclusive. In fact, your challenge is to brainstorm new ideas that aren't listed here! But I want to get you thinking about types of work that can be done at home.
Technology work
Graphic design
Writing, editing or proofreading
Social-media consulting
Email management
Website design and management
Working a helpdesk or otherwise providing customer service
Web or app development
Transcription
Even here, there are tons and tons of subcategories. Almost all the work I do falls into this category, which can be oversimplified as "work you probably do on a computer."
Service work
Pet care (grooming, sitting, companionship, training)

Cleaning homes or businesses
Consulting and coaching in a particular area (fitness, finance, faith, you name it!)
Photography
Cooking or baking
Handyman/laborer
Farm worker
Welding, plumbing, carpentry, blacksmithing
Lawn care
Babysitter
Hairdresser
Teaching a class
Tutoring
Massage therapy
Giving music lessons
These jobs are ones in which you provide your time to perform a service for someone else. These can overlap with technology jobs; for instance, writing and social-media consulting are certainly both technology and service skills. And such jobs can be skilled (and, in fact, can require licensure or certification, such as massage or cosmetology) or accessible to anyone willing to work, such as .
Physical product work
Making clothing to sell at craft fairs or via Etsy

Creating art to sell in a local shop
Direct sales/multi-level marketing/home party businesses
Selling baked goods or candy at a farmers' market
Writing a book
Creating furniture or wooden crafts to sell
These are, in a way, also "sales jobs." The idea, though, is that there's a physical product involved that you've traded for income, not a skill or service.
There are many more opportunities – these are just the tip of the iceberg. I encourage you to brainstorm additional options in the comments! But first…
Is Multi-level Marketing such as Primerica Worth It?
You may be considering multi-level marketing and considering such companies as Primerica or Herbalife. Please note that with these companies, you may have to directly sell products to your friends or loved ones to make a sale. As the products can be good, these products may also be expensive.
For example, Dave Ramsey does not endorse Primerica, and he says that the insurance is expensive. The reason it may be expensive is because of the commission the company has to pay to the middle sales group.
Furthermore, you should understand whether the MLM company you are considering has been under any sort of investigations. Using the above example, you can find at lease 2 cases where Primerica was under investigation.
Finally, consider researching CFPB's scam and fraud tool. You don't want to invest both time and money to find out that you have been scammed.
How can you transition your current skills into a work-from-home position?
Here's the part I hear commenters and emailers from the Man Vs. Debt community struggle with the most. "I'm an accountant/chemist/machinist/phlebotomist. How on earth can I work from home doing THAT?"
Sometimes, the answer is "You really can't."
Sometimes the answer is the final class of jobs, which I didn't mention because it's not self-employment, and that's telecommuting, or working for an existing company remotely. That's an awesome option, and one we can dig more into in the future, but today we're really talking about how this works with self-employment.
So is there anyone who cannot work from home? No.
Are there some people who don't want to work from home, or who have skills that make it inadvisable? Yes.
It's a question of choices.
I firmly believe that everyone has at least two key marketable skills. Usually (not always) one comes from their education or their career choice, and one comes from their passion.
In my case, my biggest marketable skills are writing (which came from my 14-year journalism career) and website management and design (which came from my passion since high school of working with computers, and which was self-taught). As a side note, neither comes from the undergrad degree in mathematics that I paid so much money for. Pfft. ANYWAY. The point is, you have a choice – and the ability to combine your skills to be more than the sum of their parts.
Coming out of my "work job" in journalism, it would have been easy for me to say "All I know how to do is write, edit and lay out newspapers."
Instead, I market myself in a variety of ways. I used to have a hard time describing what I do – because I make money in so many different ways. I write blog posts here, manage You Vs. Debt, provide email support for a WordPress plugin, offer technology consulting and freelance writing for the newspaper where I used to work full time, design websites for businesses in my community, carry out social-media campaigns for a variety of brands, review products for compensation and more.
What I quickly realized is that I needed to break down the job into its component skills. 
I did know how to lay out a newspaper… But I also knew how to (and had the technology to) lay out newsletters for local businesses.

I knew how to coach reporters to tell award-winning and life-changing stories… And I realized also knew how to coach bloggers whose writing wasn't getting them the results they wanted.

I often spoke to groups in the community about the history of our town and how to get their news reflected in the paper. I realized that I was also happy to speak to groups in our community about homeschooling, a personal passion of mine!
I have a friend who worked for years as a phlebotomist. (You know, the people who draw your blood in the lab?) When she lost her job suddenly, she parlayed her skills with people and her interest in health and wellness into a job teaching at a local daycare center, where she worked while she finished paramedic school. Phlebotomy is not daycare. But her skills were more transferable than most people would think!
The same holds when you're looking to work at home. Maybe you've been an administrative assistant for years. Can you parlay that into online work as a virtual assistant, email manager, project manager or scheduler?
The choice is yours. If you're a chemist for an international company, maybe you don't want to break that down into component skills and offer "pieces" of that service for $25 an hour when you were making $200,000 a year. Maybe you actually HATE being a chemist and love painting, and would like to sell your paintings at local craft fairs, and you could care less about the money. Only you can make that decision.
[share_sc]
My goal today has simply been to help you think more about what options there are for working from home, or working independent of location. You might not want to do that. But if you do, I want you to think about how you CAN think of yourself as marketable and your skills as transferable!
I'd love to hear your questions, ideas and success stories in the comments.