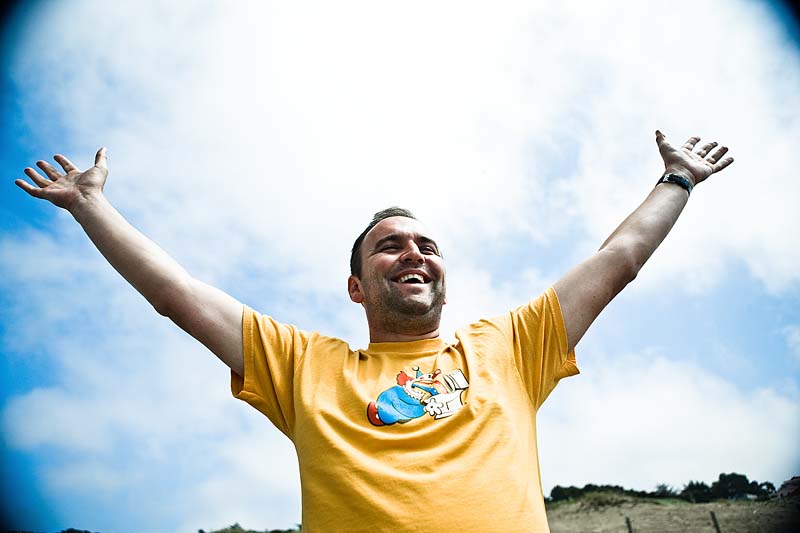 [share_sc]
Net Worth Up Another $1,920!  Not Too Shabby!

May was another good month for us, but I'm afraid that the next two or three won't be as pretty.  In a little over a week, we start our new journey into Australia where for the first time in a long time we will be spending more than we earn.  We have an intense plan to make this arrangement as short as possible as we job hunt down under!
Here are some of the financial events during the month of May for us:
We are instituting 3 consecutive "No Spend Days" for the end of this month. That's why I've decide to update the Net Worth and Budget a little early this month.  Our financial situation shouldn't change one penny, at least until the 1st!
My income slowly dwindled away throughout the month. I did a view miscellaneous consulting arrangements, and tied up some loose ends and transferred management of the properties I was taking care of.  Focused on a couple projects that have potential for monetization over the next couple of months.
Courtney went back to a two paycheck month. We will receive only one more paycheck in June from her hard work, which we plan to stretch as far as it'll go!
We sold both of the cars. We sold the Nissan 240sx on the private market and finalized the sale of our Alero to a family member.
We finished selling a lot of our personal belongings. Courtney made several hundred dollars at local garage sales and online listing portals this month.  Actually we don't have much left to sell at all.
Overall, it was a fairly average month.  Although we paid down very little on the student loans (mostly due to when the interest/payments hit the accounts this month), we were able to sock away some additional money in savings.  Job hunting in a foreign country is scary, but luckily having our savings on steroids helps calm the nerves.
Potential Problem Areas With Out Budget!
Although we still have around a week left, our successes and failures with our three month budget are starting to become very clear.
Grocery [$

-172.80

] – Luckily the bleeding has stopped here, since we now have enough food to get us by until we leave.  I documented our struggles with our grocery budget on a video post earlier this month.  As I noted, we could have done a lot more in terms of comparative shopping and couponing to help this category.
Eating Out/Entertainment [$3.42] – We combined out Entertainment budget into our Eating Out budget, at the beginning of May when it became clear we weren't going to make it any other way.  I'm proud to say that we staying within this categories' limits.  My wife received a $30 gift card to a local restaurant as an award for being a great teacher from her school!  This helped us eat out once without having to front the cost!
Medical [$

-154.48

] – Our medical budget took an unexpected hit from dental work that we decided to have done for Courtney.  Originally we hadn't planned to have this done before we left, but decided to make an exception while we still had insurance through her employer.  In reality, we should have planned for this from the get go, but thought we could get by without it.
Some Of The Categories We Owned!
Gas/Oil [$131.99] – It should be noted that we blew a tire out on the interstate which cost $66 dollars to replace.  Luckily, we had given ourselves a little room, in addition to being very diligent about carpooling whenever possible.  We have one more ~$30 tank probably and then we are done!
Child Care [$135.00] – $100 of this was a mathematical error on my part when I counted the number of weeks we needed to have Milli in daycare.  The other $35 was for random sitter or two, which we never used.  We were fortunate to have family members that jumped at the chance to spend time with Milli when we needed it.
Insurance [$84.71] – Apparently I also miscalculated how our insurance was billed.  I guess we paid over a month in advance technically.  This was down to $12.35 (which is what I expected), but when I canceled our policy effective on our leave date, we were sent a check for $72.36!  Once again, I made an error that benefited us.  I'd rather be lucky than good!
Hair [$30] – I've been shaving my head for going on a year now to save money.  Recently, my wife has chopped off her hair as well (no, not shaved, just short).  This is mainly for convenience for traveling, but as a side benefit we have far less costs wrapped up in trims and products.
Gifts [$60] – We had a couple occasions that came up that were going to require a gift.  Instead of spending money, we decided to give away our stuff.  For example, a friend of ours got married that loves boardgames.  Guess which happy couple got a wide variety of our extensive board game collection?  You guessed right!  We could have sold some of the more complex games, but they will like them and it saves us from having to sell and re-buy a picture frame or kitchen gadget.
Overall, we missed the boat on calculating several of the categories. Luckily, sometimes it fell in our favor.  We did a great job of cutting corners where we could, which I'm proud of.  In the future, I really wouldn't suggest a three month budget to people.  It did help us keep track of things as the deadline for moving grew closer.  However, estimating the expenses is exponentially more difficult.  I think for Australia we will be sticking to zero-sum monthly budgets.
Future Battle Plans!
With my wife having her last day of school yesterday, we are now in full-bore Australia mode.  Our primary battle plans include securing basic employment and shelter and continuing to build online opportunities.  Once we have a dependable source of income again we plan to lower our savings and emergency fund to knock off a couple of the student loans in our cross-hairs.
Using the Debt Tsunami approach, we currently plan to execute our war on debt in this order:
Sallie Mae Scouting Party – ($1,535.95) (4.21%) – Last debt in Adam's name, lowest balance
Sallie Mae Special Forces – ($3,365.23) (9.3%) – 2nd lowest balance, 1st highest interest
Citibank Guerrilla Troops – ($4,999.54) (4.37%) – Lone Citibank debt, similar balance
Nellie Mae Airborne Division – ($5,893.90) (7.25%) – Lone Nellie Mae debt, similar balance
Sallie Mae Delta Unit – ($3,445.54) (5.875%) – Snowball the remaining Sallie Mae Loans
Sallie Mae Gamma Unit – ($7,590.28) (5.8%) – Snowball the remaining Sallie Mae Loans
Sallie Mae Beta Unit  –  ($11,299.97) (6.125%) – Snowball the remaining Sallie Mae Loans
Sallie Mae Alpha Unit –  ($15467.54) (5.875%) – Snowball the remaining Sallie Mae Loans
How did your May turn out?  Were you able to stay within budget? Did you net worth take you for a ride? Let everyone know by leaving a quick comment below!