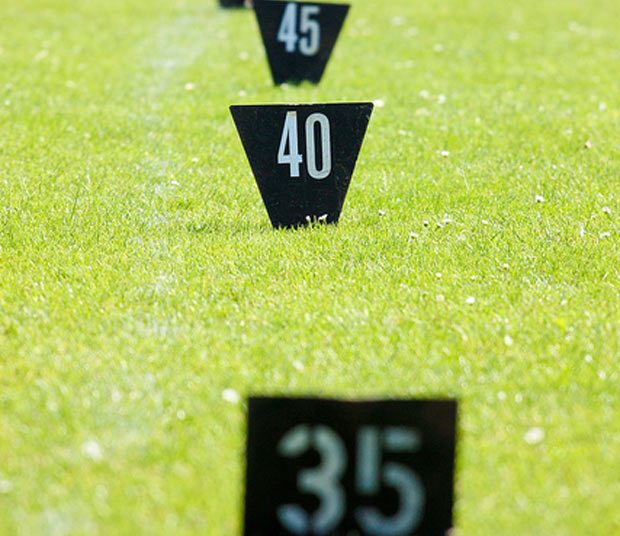 [share_sc]
Note: This is a post from Joan Concilio, Man Vs. Debt community manager. Read more about Joan.
Since last July, we've dropped our debt by $10,000 more… 
And this month, we hit a milestone. We've now paid off $35,201.89 of our original $89,687.23 balance.
We crossed the $35K threshold, and by the end of the year, we should reach 40 percent debt-free!!!
Yeah, that deserves some exclamation points.
Our Very Next Steps
We hit two of our "V.N.S." or very next step goals this month.
Hated BoA Mastercard: Our goal had been to get this under $16,000, and this month, its balance dropped to $15,933.42. Next, we'll aim for under $15,000! When we started tackling our debt in early 2011, this card had a balance of more than $36,000, and when I think back and see that number dropping by more than half… well, wow. It feels good.
Citi Mastercard: We'd been aiming to get this down below $15,500, and it's at $15,428.32. Next up? Under $15,000, like its BoA friend!

Don't forget that we keep track of all of these debts in summary (complete with V.N.S.) on my "Joan's Finances" page – so you can see how we're doing at a glance. Here, I just hit the updates each month.
Our goals for this month
These aren't exactly "Very Next Steps," but they're important, and I want to be accountable in sharing them!
Our Budget: We have been operating with a pretty consistent family budget for almost four years now. We review it and tweak it occasionally, but both income and expenses have either been steady or better than projected for a LONG time. In light of some big changes on our horizon, we want to make sure we understand where every dollar is going – and what we really need vs. what we're just accustomed to!
So our goal for this month is to do a budget from scratch. As we finalize our plans for the coming year, we'll use this to inform our decisions and to see where we have flexibility to adjust!
Our House: Until last week, we had long-term houseguests. Now that they've moved, we're re-evaluating our space and how we use it. One thing that may happen in the coming year is a move, but even if it doesn't, we want to be intentional about having only what we need, and making the best use of the space we have.
This month, we're going to figure out what's going where… get rid of a lot… and do some inexpensive fix-ups that have been lingering for a while! Most of them are things that won't take much more than our time, but we haven't committed to doing them. Now, we will!
Our Personal Projects: Both Chris and I (and Sarah!) have some projects we've been working on. In my case, I've redone one of my personal websites and have a much bigger redo for a larger one, complete with rebranding and some other work, that I hope to complete before the end of the year. This is a HUGE goal, but I've broken it down step by step and I think that even if I don't hit my target, I'll come close!
So that's what's going on in our life right now. We're really focused on looking ahead!
[share_sc]
So what's new in your world this month? Any goals for the month ahead?
Would love to hear your updates in the comments!