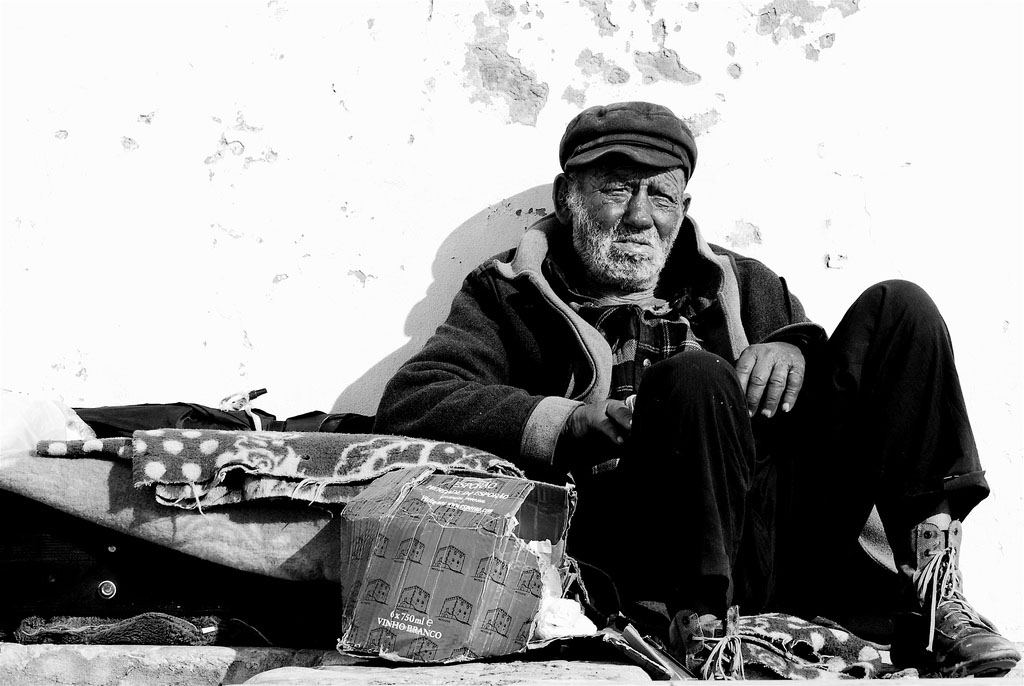 [share_sc]
This isn't the first time I've shared this concept with you, but I feel it's important to spotlight again.
Courtney and I still aren't giving like we want to. We aren't giving almost anything financially, nor are we volunteering time or skills to a worthy cause.  The lack of monetary giving isn't really a secret, though.  If one wanted they can view the public tracking of our finances and clearly see this absence.
Part of me wants to blame traveling and being mobile.  After all, it's much easier to give time when you are part of an active, local community.
Part of me wants to point to the fact that we don't have any money to give.  Which, like the traveling excuse above, is a load of crap.
We have the money to travel, to bungie jump, to fly to Bangkok, and to go to a Pearl Jam concert this Friday.  I'm not saying that we shouldn't do these things, but that it's obvious that if giving was a priority then we would find the money to give.
Give less now, in order to give more later.
This is the number one justification I employ in order to convince myself that it's o.k. not to give right now.  There's only one problem with this…  I think it's a dumb concept.  A really dumb concept.  Somehow, I still allow myself to hide behind it.
The basic premise is simple:  If rather than giving, we took that money and time and invested it…  we'll be able to give so much more in the future.
For example, we could use it to pay down debt and thus become debt-free more quickly.  Once debt-free we'd be able to make an even larger difference with our freedom and our full income.
Or instead of volunteering our time, what if we used that to further build our income opportunities.  Eventually, in theory, this would result in much more income and possibilities down the road.
It sounds good.  And to be honest, I really believe in it.  I believe that Courtney and I are going to find ways to give back on a large scale in the coming 5, 10, 20 years.  Maybe that's why it works so well for me…  I've really bought into the concept.
Why I'm scared this concept will blow up in our faces…
There are two big reasons why hiding behind this concept sucks.
First, it's an insanely slippery slope. Right now, it may seem paying off our debt or investing in income opportunities is a much better (long-term) use of our time.  But let's assume we accomplish those things?  Are we sure we'll start giving?
Milligan will be older…  we may even have more kids down the road.  What about college funding?  Isn't it more important to enabled our own children the possibility to go to college before we give?
But wait… what about retirement?  It doesn't make "mathematical" sense to give and give if we don't take care of our own future.  Heck, we might have the tables flipped on us if we ignore the cost of living in old age.
Maybe we could focus our time on building a sustainable charity, like TOMS Shoes.  This seems better than just giving a percentage of our…  blah, blah, blah.  I hope you see my point.
Who is to say that we ever get to the perfect time to give. I hope we get out of debt, save for college and retirement, create a business we can be proud of, etc…  But why should giving wait?
And that's the second big reason…  giving shouldn't have to wait. The point of giving is that it, like everything else, is a journey in life.  Finding ways to give back despite your circumstances is beautiful.  It's so simple.  Everyone can do something, yet Courtney and I choose to neglect this.
Treating giving as a journey…
You don't have to have some life altering idea or concept to make a difference.  That's where my perfectionism comes back and bites me in the butt.  I have friends who are perfect examples of this:
Cody McKibben lives, travels, and blogs from Thailand and other parts of Southeast Asia.  Despite being just as busy, he is constantly finding ways to give back and has begun targeting non-profits for his design and consulting work.
My pf-buddy Matt Jabs still manages to regularly tithe 12%, despite being on a very similar, passionate anti-debt crusade in his own life.
Another great example, is Greg Rollett, who is aggressively pounding the pavement on his own online ventures, yet still finds time to juggle his passion to give back through his creative Rock For Hunger campaign.
None of these examples are unrealistic.  They haven't founded something on the scale of Kiva.org or CharityWater.org (yet), but they are extraordinary in my book.  Extraordinary because they are normal people on similiar journeys, who simply choose to step-up in an area that I neglect to.
And whatever your situation, I guarantee there are everyday examples of people in similiar circumstances who are walking-the-walk.  People who are treating giving as a journey and not some tangible end goal. Maybe you're that example.  If so, keep rockin'!
I want to change the world…
I'll share something with you guys…  I see my future in social entrepreneurship.  My future isn't as a money guru or a lifestyle guru.  Thinking of that path makes me want to vomit.
What I love doing is… I love connecting. I love networking and meeting people.  I love representing an idea.  I love branding, actually.
My current dream is to dedicate myself to a cause that I would be proud to let everyone I meet know about.  I have a bit of this with Man Vs. Debt, because I really believe in what I'm doing.  But at the same time, MvD isn't bigger than me…  it is me.
I want something bigger… a CharityWater or a Kiva.  I don't have to be a founder or anything (consider this an open invitation to e-mail me you two), but rather just part of a passionate team.  I want something I can dedicate myself to fully and that allows me to use every ounce of my talents to help build a legacy.
But I can't let this vision keep me from giving back now.  Sure being 100% debt-free with a mobile income would allow me many possibilities.  But I'm not satisfied with putting everything off until this perfect storm.
After I hit publish, I'm going to e-mail out to a handful of charities, non-profits, and philanthropic groups that I respect.  I'm going to offer to volunteer a portion of my time and efforts starting today.
I'd make a great part-time blogger outreach intern.  Maybe I could help brainstorm concepts and plans to better use social media.  Maybe I could help spread the message to a group in Thailand while we are there.  I don't know what the solution is, but I do know that it's time to at least try.
By the way, if you are part of a group, whose message you think I would connect with e-mail me:  Baker (at) ManVsDebt.com.
I don't want to live my whole life and look back and say, "Man…  I was just too busy to contribute…"
Are you currently satisfied with your giving?
Have you felt this same 'slippery slope' I mention in the post?  In what creative ways are you giving back?  Please let me know of any resources or people that I would like and that are making a difference… I'm always up for some more inspiration!
photo by pedrosimoes7