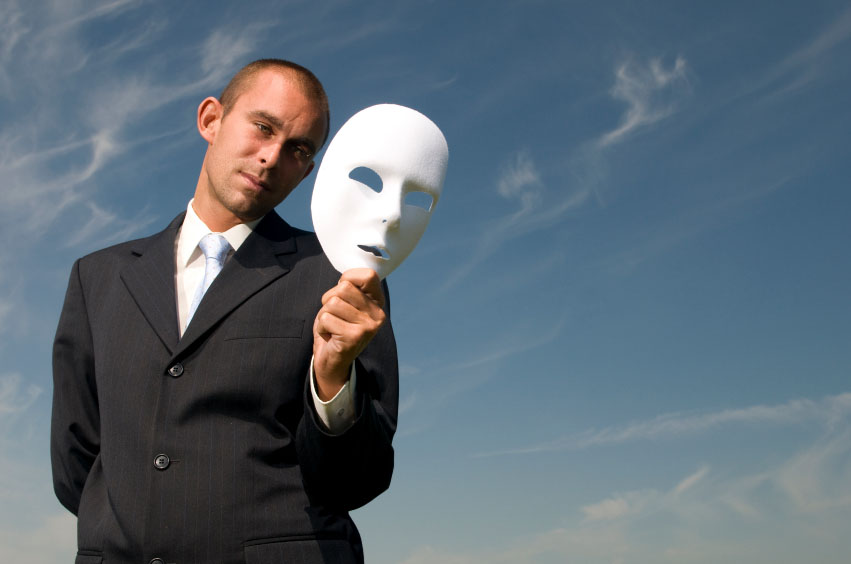 [share_sc]
It's been a while since I updated everyone on our 'War on Debt'.
Why?  Well, I don't know for sure.  Maybe because very little has changed since we've been overseas.  Maybe because there have been more sexy things to talk about.  I guess our foot has kind of come of the gas a little.
"But… but… you talk about passion… and intensity…  and focus…  like every other post!"

Yes.  Yes, I do.

"So…  I guess this is awkward…  this kind of makes you a hypocrite, right?"

Well… it's complicated.
This was an actual conversation I had with myself not too long ago.  "It's complicated" was the best I could come up with.
You know, I try really hard to walk-the-walk.  It's something that's very, very important to me.  I try to be transparent, open, and most of you know I don't hesitate to point out my failures.
But this issue really gets me.  After all, the name of the site isn't:
www.mantravelsaroundtheworldwhilehepaystheminimumonhisstudentloans.com
Hmmmmm, I wonder if that's taken.
In my defense, though…
In my defense against myself, I would like to point out three things to me.
It wasn't always this way. Courtney and I spent 16 months with the pedal to the flippin' metal.  We purged everything from our life.  We lived on 1/3 of one salary.  We slaughtered $18,000 in consumer debt and saved up nearly $17,000 in cash for our trip.  The last few months before we left, we even moved back in with family to keep the intensity maxed.  I'm proud of this stage of our journey.
We planned for this. Everything was intentional.  We knew we'd pay the minimums on our student loans for a year, which is why we saved extra.  We've always planned to have our $5,000 emergency fund no matter what (even if it meant pulling the rug out from the trip and going home).  And we told ourselves it was o.k. to spend the rest on this trip.  It was deliberate and we sacrificed for it.
We've stabilized our income/expenses. It took a little longer than expected, but we've accomplished finding a job, getting an apartment, and creating an overseas lifestyle where we could spend less than we earn.  We are able to live on less than Courtney's income here and my freelance work pays for the minor business expenses and the student loan payments.  There's not a lot of room, but technically we are cash flow positive.
Now that the excuses are out of the way…
Let's face the facts now.
Fact: Courtney and I spent between $8000-9000 so far on the trip (the far, far majority of that on international airfare).
Fact: We could've stayed home, delayed the trip 18-24 months, both worked full-time (and me on weekends, too) and been 100% debt-free.  That would have required us to maintain the same intensity we had for the year and a half before our trip.
Fact: I could be working full-time here, as well.  We'd love for one of us to stay home with our daughter, but I *could* be working and sending money back to pay on debt.
Fact: We are planning on dropping another $2500-3000 USD on a 3 week tour of the South Island (NZ) in December.  (Although once again this is planned and we are paying for everything upfront and without credit…  oops, there go the excuses again).
Fact: We aren't saving a penny for retirement.  We've prioritized the trip, building up business income, and our debt all before retirement.
Fact: We haven't exactly been a shining example of traditional personal finance wisdom.
Don't get me wrong, half of me loves what we are doing.  It really does.  But the other half wonders whether we copped out.  Whether we quit early, got lazy, and started justifying.  Sure maybe we didn't fall into the typical 'lifestyle inflation' pattern, but isn't what we are doing just another form of it?  Lifestyle Design Inflation, maybe?
Our remaining debt…
I've also added the table below to our permanent Finances page for future reference.
| Debt Code Name | Outstanding Amount | Interest Rate |
| --- | --- | --- |
| Sallie Mae Alpha Unit | $15,400 | 5.9% |
| Sallie Mae Beta Unit | $11,300 | 6.1% |
| Sallie Mae Gamma Unit | $7,350 | 5.8% |
| Nellie Mae Airborne Division | $5,600 | 5.5% |
| Citibank Guerrilla Troops | $4,700 | 4.4% |
| Sallie Mae Delta Unit | $3,400 | 5.9% |
| Sallie Mae Special Forces | $3,300 | 9.3% |
| Sallie Mae Scouting Party | $1,100 | 2.5% |
Note:  For those of you that don't know, back in the first week of this blog I gave military-sounding codenames to our remaining debt.  I've decided to keep them…  I kind of like the way they sound!
As you can see, we still owe a respectable amount of debt.
For the time being, we are still going to maintain paying the minimum payments.  Our 'year' that we gave ourselves ends this coming April, at which point the plan in to re-enter attack mode.  Until then our priorities are as followed:
Never do anything that requires the use of NEW debt.
Never let our emergency fund dip below $5000.
Always at least pay the minimums.  None of that 'deferring' student loan crap.
Travel and experience the world as frugally as possible.
Build a mobile income of at least $3000/month.  (It's no secret I plan for MvD to be a big part of this)
Have at least one of us staying home with Milligan.
Pay extra on student loans.
It's my sincere hope that come April, we're able to have a mobile income that allows us to maintain a frugal mobile lifestyle of travel.  We want to give ourselves $3,000/month to live.  Anything above that will be thrown at our debt according to our own Debt Tsunami method.
The Scouting Party. It's not only the smallest, but is the last debt in my name.  We've been looking forward to the day we could put a bullet in it's head for a long time now.
The Special Forces. It's the second lowest balance and by far the highest interest rate.
CitiBank Guerrilla Troops. I hate CitiBank more than I hate Sallie Mae.  This is a random loan that requires a special way to pay it and a special log-in.  It annoys me.
Nellie Mae Airborne.  The remaining Sallie Mae's at this point are lumped together (in two separate loans).  This makes a third loan, is close to the next lowest balance, and is relative in terms of interest rate to the others.
So, what do you think?  Am I a big, fat hypocrite?
There it is folks.  The raw and honest plan for the next 6 months of our life.  Like I said…  it's complicated!
You can be honest, now.  Do you think we quit early?  Should I quit preaching about passion, intensity, and focus if I'm not going to back it up?  What about you… are you walking-the-walk?