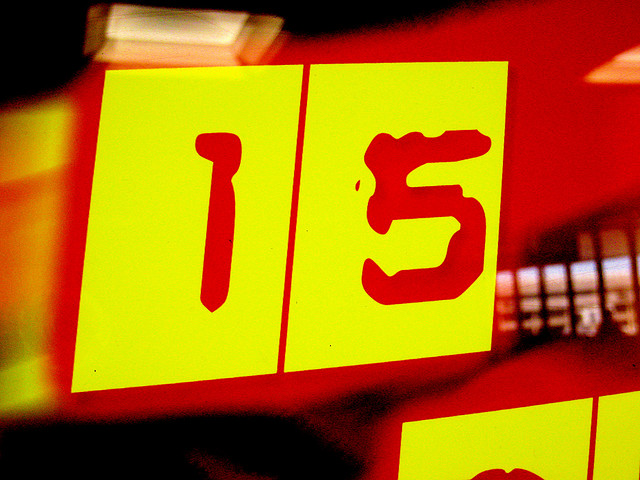 [share_sc]
Is it possible to change your life in 15 minutes a day?
For the last 18 months or so, I've been on a quest to answer that very question.
Here's what I've got so far… YES! It's absolutely possible.
When you consistently apply your time toward creating the life you love, those bite-sized chunks will create an incredible surge of momentum. They compound. They stack. The efforts multiply each other.
In fact, we've found that the person who spends 15 minutes a day for a week – almost always has better results than the person who only focuses once a week for 2 hours.
*****

Today marks the launch of our next You Vs. Debt course – and it's designed to change your life during the next six weeks using a series of bite-sized chunks that you should be able to knock out in 15 minutes each weekday.
As long-time readers know, we've poured a lot of sweat and tears into the development of this framework.
Here's some of the new structure we've created:
Daily lessons are delivered via video, MP3, and text transcripts.
Each video contains a lesson, a specific challenge, and a worksheet that you'll be expected to fill out.
Our accountability forums offer a place to share your journey to debt freedom with others who are in the same place.
We'll send out weekly accountability surveys to track your progress and check your momentum.
You'll have the opportunity to unlock badges and publicly display progress on your profile and in the forums.
We all know what we "should" be doing with our finances.
But for so many of us – we're not doing it. Like I explained in my TEDx talk, that was our situation as well – UNTIL we got serious about changing our habits and our way of thinking.
We've been talking about this concept in our posts and podcast episodes this month. I asked you to seriously consider where you are in the phases of debt reduction.
And here's the awesome thing about You Vs. Debt. Because we're designed to providing accountability and community support, and to building good habits, it's an incredible resource no matter WHICH phase of your debt journey you find yourself in.
In our Fall 2011 class, we had people who were currently at their highest debt level ever – and some who started the course with ZERO debt, following the program to make sure they stayed consistent and debt-free.
The last You Vs. Debt class paid off more than $280,000 in debt – an average of more than $1,000 per person – during the six weeks of the course.
And more than that, these class members changed the way they THINK about debt and their financial futures.
For instance, check out this note from Sherice, who paid off $7,372 during the Fall 2011 class. You read that right – more than $7,000 in 6 weeks! She says:
"Your course gave me so much more than I expected. I think I can say my husband and I are successfully winning our battle with debt (but that's the small part). The big part … my perception of debt was really suffocating me. So much so that I stopped dreaming … I lost my passion for me. You really helped me get that back and inspired me to find my voice again."
That's what we know can happen when you surround yourself with positive influences. I can't make you (or anyone else) show up and focus for 15-20 minutes a day.
But your life CAN change.
You can change it.
*****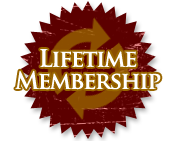 Maybe you're not ready to make that commitment yet. And that's OK. But if you are, we'd love to tell you more about You Vs. Debt.
You literally have nothing to lose – because not only does your enrollment cover LIFETIME membership, meaning you can participate in the class as many times as you like – we also offer a DOUBLE your money back lifetime guarantee.
Put simply: If you invest the time and the work and you DON'T at least cover the cost of the course in debt paid off, we'll not only refund your money, but we'll add in a $97 Amazon gift card (yes, really).
*****
We believe we can empower you to make a difference. Check out You Vs. Debt here.
If you have friends who are ready to be held accountable and get started changing their lives, spread the word. Our team has a goal to help ONE MILLION PEOPLE get out of debt, and to do that, we're going to need the help of those who have been positively affected by our message!
[share_sc]
If you've read this far, I know you're serious about leading the life you want – the one in which you're truly your own "success story." So here's our challenge to you. Learn more about You Vs. Debt. Share the info with a friend or family member.
Then, leave a comment here with one positive change you've made in your life in the past six months.
No, silly, this doesn't need to be a result of this blog or our course.
I just want to hear what sort of progress you are making…
Big or small, what's on positive change you've recently made?
-Baker
Note: You Vs Debt opens today and closes this Friday. First day of class starts on Monday! 🙂