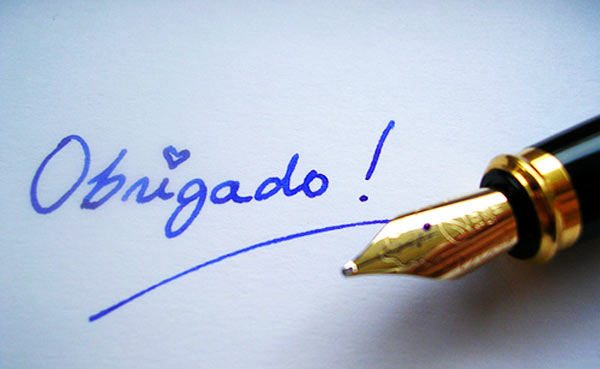 [share_sc]
Note: This is a post from Joan Concilio, Man Vs. Debt community manager. Read more about Joan.
What does it mean to do what you love??
I've been thinking about that a lot lately. As one of the key voices here on Man Vs. Debt, a large part of my goal is to uphold our core values: Sell Your Crap. Pay Off Your Debt. Do What You Love.
I feel like I'm working hard on that whole crap-sellin'-debt-payin' deal. Lately, I think I've been hitting those a little too hard, and I'm losing sight of my big why, the reason that keeps me going through icky months.
Then something comes along and wakes me up, and I think: YES! The MvD community needs to see this.
Wil Wheaton on being a nerd
You might have already seen this video making the rounds this month. In it, Wil Wheaton (who, of course, I love from Star Trek: The Next Generation) is at a convention/expo earlier this year, and during a panel he's on, a woman in the audience asks him to explain to her newborn daughter, Violet (on video), why it's awesome to be a nerd.
Dude left me a little weepy, I have to say. Check it out:
On his own blog, Wil said:
I'm very lucky in that every now and then, I get to say something and people will listen to me. It's an incredible gift from the great elder gods that I treasure, and respect, so I do my best to honour it when I get to use it. This video went pseudoviral yesterday while I was traveling home, so I suppose you could say that I got to be Dad of the Internet for a little bit, which is kind of neat.
That's how I feel when I'm putting all my debt out here and slogging through yet another month of bills and minimum payments, and you guys leave me amazing comments about how, somehow, that's helpful. I love that I get to say something that reaches people.
In fact, THAT, itself, is the thing I love to do the most.
I love telling stories. I love using words to connect people to new ideas and to each other.** I'm not saying I'm the next Ernest Hemingway, here. I'm saying that I love when some words I put on a page, in print or digitally, can make someone laugh, or feel less alone, or try a little harder.
Lately, the "grind" has gotten me away from that. I'm still telling stories, but I'm not pursuing it with passion. I'm not, in Wil's words, loving the thing I love unabashedly and wholeheartedly.
In fact, sometimes I'm almost doing it ashamedly. When people ask me what I do for a living, I talk about the technology consulting and the website design and the virtual assistant work I do, all of which is cool (and profitable). But I'm ever-so-slightly afraid to tell people, "You know what? I write." I worry it's going to conjure up, for the other person, an image of drawers of unpublished novels and poetry or something.
But you know what? I don't care. I write. I LOVE TO WRITE. Nothing makes me happier than words on pages, and I'm proud to embrace that.
So today, I have one of my favorite Star Trek heroes to thank for reminding me what matters. For reminding me to love what I love, and to be careful HOW I love it.
[share_sc]
Are you willing to go "all in" on the things  you love?
What drives you? What makes you happier than anything? Are you willing to get nerdy about it? Are you willing to SHOW how passionate you are?
Let's talk nerdy in the comments!
But first, some footnotes…
* If you've been wondering all this time about the picture with today's post, "obrigado" means "thank you" in Portuguese, the native language of one of my best writer friends. When I saw that image, I knew it was the one! Yep. WORD NERD JOAN. 🙂
** Oh, and by the way, that's totally an adaptation from one of my own favorite writers, Jeff Jarvis. Check out the second paragraph here…