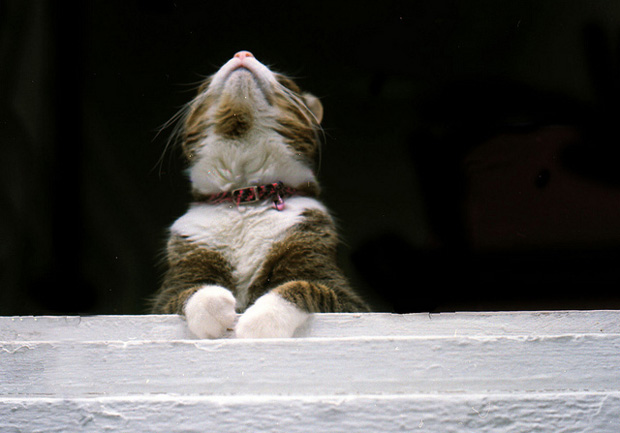 [share_sc]
Note: This is a post from Joan Concilio, Man Vs. Debt community manager. Read more about Joan.
Yes! Yes! Yes yes yes yes yes!
After a few really rough months, we're back to our more traditional progress against our debt, which was down $678.01 this month, leaving us with $56,107.47 to go and $33,579.76 paid off. We're now 37.44% debt-free!
It hasn't been easy, but it feels great to see numbers like that again. Things are looking up!!
Our Very Next Steps
We hit two of our "V.N.S." or very next step goals this month.
Chris Citi Mastercard: Our goal had been to get this under $16,000, and this month, its balance dropped to $15,967.89. Next, we'll aim for under $15,500!

Susquehanna Line of Credit: We'd been aiming to get this down below $7,500, and it's at $7,495.67. Next up? Under $7,000!
Not a debt goal: I mentioned last month that I was about to test for my first-degree black belt in tae kwon do. I did it! I'm now a black belt, working toward my second degree.
Don't forget that we keep track of all of these debts in summary (complete with V.N.S.) on my "Joan's Finances" page – so you can see how we're doing at a glance. Here, I just hit the updates each month.
Decisions ahead
Financially speaking, we've spent the last few months creating an updated plan for our future. We've made some big changes, and have been consulting with people like our accountant and some trusted relatives and friends about where to go next.
Our biggest goal is to be in solid shape tax-wise at the end of this year. We know how we're going to accomplish that, but it means the debt-payoff progress will probably not get turbocharged beyond the level we were able to hit this month. In the past, we were sometimes dropping our balances by $1,500 to $2,000 in a month, but that's got to take a back seat to being in good shape with the IRS. We have a plan in place to make this happen, it's just a matter of carrying it out between now and January!
We've also decided that I will continue my martial-arts training. That was up in the air until recently, simply for financial reasons. It is such a huge part of my life, though, that after talking with my family, we're all willing to make it work, and again, we have a plan in place to pay for the rest of my training (a flat fee at our school, once you reach your black belt) without incurring any debt to do so.
We've got some other changes coming as well. As soon as everything shakes out, I'll be able to give some more interesting financial updates, but in the meantime, keep us in your prayers and/or send kind thoughts and good wishes our way for smooth sailing as we go into the last part of the year!
[share_sc]
We're excited to be on solid footing with a good plan in place. We couldn't do it without the support of everyone here in the Man Vs. Debt community. I don't know if it sounds sappy, but I get energized in a way I can barely describe when I read the comments from everyone here. You guys are awesome.
How can I cheer YOU on this month?
Comment below and let me know!