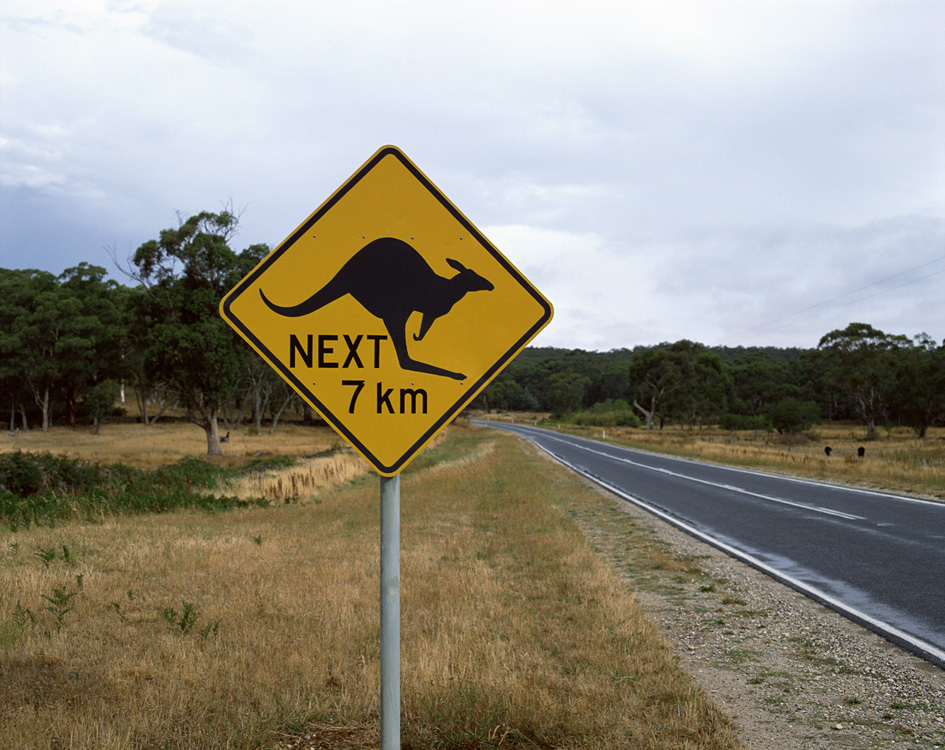 [share_sc]
As most of you know, in early June my wife and I are moving to Australia.  Around a month ago, we made the decision to switch our budget from a monthly budget to a "countdown to Australia budget."  We took all of our remaining expenses for the three months we had left here at home and combined them into one big budget.
Our goals for our remaining three months were:
Maintain a $500 Emergency Fund – This $500 will act as a basic emergency fund for the remaining view months and will stay back when we travel as last layer of protection.  It is important to know that we already have a return flight home bought in case of an emergency.  This fund would be much higher if we didn't already have a flight home as a back-up.
Save Up Minimum Student Loan Payments through April 2010 – For us this meant saving up $5,186.64 in a separate fund.  Yes, that is our minimum payments on student loans for one year.  Every time I read or type that number it makes me want to puke!
Save Up Cash To Pay Remaining U.S. Expenses – Because we are literally leaving the country it is easy to calculate exactly how much will we need on fixed expenses, since they all have a finite ending.  For variable expenses we've used our budgeting and tracking from previous months to estimate these for the remaining time.
I'm proud to announce that, as of tonight, we've accomplished all 3 goals!
We have an emergency fund of $500, a student loan escrow of $5,186.64, and the remaining two months of budgeted expenses in cold hard cash.  This means that every penny we earn over the next two months goes straight to our Australia Fund! Our Australia Fund will serve primarily to enable us to live for up to three months while seeking employment opportunities and settling in.
In addition to our regular income over the next two months we also will have income from:
Tax Refund Check – We will be receiving several thousand dollars (yes, we grossly underestimated the tax benefits of our 1 year old child).
Selling Both Paid-Off Cars – I'm hoping to be able to get $3,000 for both cars (hey, at least they are paid off)!
Selling Final Personal Belongings – We have a couple personal items left that will sell including my palm pilot, our bed, random kitchen items, and one laptop.
It feels awesome to be able to know that we've met our prerequisite savings goals and that each full paycheck can be deposited into our Australia Fund!
Potential Slip-Ups Ahead!
There are several budget area that are screaming "fire" right now that could steal some money away from our Australia Fund.  The following item totals are for exactly two months:
Food  Grocery:  $385.22 –  As we get closer and closer to the date, we will need to buy less and less.  In other words, we won't be needed to stock the pantry for the future.  Because of this, I am fairly confident in our ability to stay within this category.
Food  Eating Out:  $24.06 – Oh noes!  This is by far going to be our biggest problem.  Twenty-Four dollars over the course of two months will be very difficult for us to achieve.  We will definitely need all the support we can get!
Clothing Adults:  $29.89 –  This is another doable category if we can stretch some dollars.  I need some new undershirts and both of us need at least one swimsuit!
Clothing Milligan:  $17.51 – This one is completely up to my wife!  That's right, I'm throwing her under the bus.  Everyone has their weaknesses and hers is not being able to walk past the baby girl's clothes without at least picking out one clearance outfit to bring home.
Entertainment:  $58.84 –  As we get closer to leaving, I'm sure we will want to go out with some of our friends.  We need to save every penny we can this month in anticipation for increased spending over the last view weeks!
Room To Spare!
Luckily, we have at least two categories that will likely finish with a lot of room to spare.  Hopefully, these will go a long way in making up for any of the "potential slip-ups."
Gas/Oil:  $376.73 – This is going to be far more than we will end up spending.  I'm actually thinking we may only need about half of this number.  This would be a great area to help free up some breathing room in some of the other categories.
Utilities (Cell Phone):  $376.73 –  This number has a $175 disconnect fee that I've recently been able to eliminate from spending.  Even if my wife and I decide to spend that money elsewhere (we've talked about splitting it and half and rewarding each other with $86 blow money), we should still have breathing room left here after the two months.
Although it will take a lot of motivation and commitment, I believe that we can still hit our budget numbers. I'll be sure to give another update or two on our progress as we get closer to our leave date.  Overall, I'm extremely proud that we were able to accomplish our savings goals much faster than anticipated.  This should leave us with a lot of extra money to be able to take with us to Australia if needed.
I hope that within the first month we are able to secure employment.  Once we establish a steady income we will be able to justify allocating a portion of our Australia Fund to help further reduce our student loan obligations!
Have you made any progress towards your own savings and/or debt reduction goals?  Do you have any tips on how we can save some of our budget categories from sucking money out of our Australia Fund?  Let me know by commenting below!