[share_sc]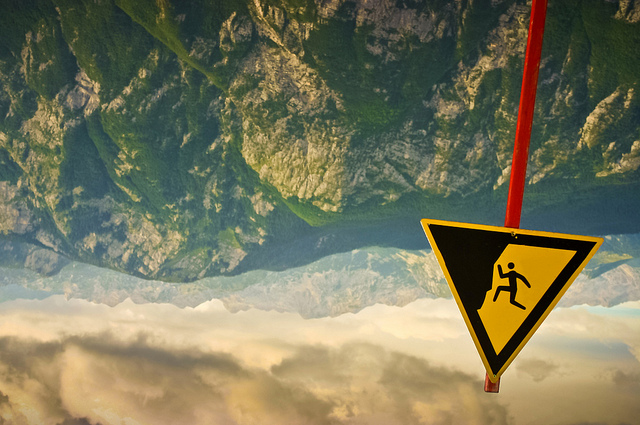 As a culture, we've been given more freedom than any people in the history of mankind, and we're selling it back – one monthly payment at a time.
We're plugged into a system that trains us from birth to follow a very specific life path. Do as you're told, and you'll be rewarded with a life of security and comfort.
It starts with good grades. If you can pull that off for twelve years, you'll have the privilege of borrowing $50,000 to attend a college.
Play your cards right there… and a life-sucking (but decent-paying) corporate job awaits you.
Finance a car, apartment furnishings, and weekly entertainment. You work hard – you deserve it.
Work. Buy. Debt.
Get married. Finance a house. Have 2.5 kids.
Work. Buy. Debt.
If we work hard, debt allows us to finance a fantastic lifestyle. In order to pay for that debt, we have to work even harder. Slowly but surely, our souls are crushed by increasing responsibility, stress, and workload. Battered, we turn back to debt to inflate our lifestyle even more. Our loans carry even more burden, which forces us in even deeper.
Welcome to the next 40 years of your life.
Is this what you call security?
Is this comfortable to you?
When did we start selling our freedom to Countrywide, Capital One, Nordstrom, and Sallie Mae?
"Any idiot can face a crisis – it's day to day living that wears you out." -Anton Chekhov
Wake up and choose…
Look, there's nothing wrong with having a nice house. Or an office job. Or attending college.
As long as that is what you really want.
The issue here is that – by default – we slowly sleepwalk ourselves into a trap. A painful cycle fueled by debt, consumerism, and conformity.
And the more we finance our spiral into this cycle, the more we become stuck.
We're bound at the hip to jobs – even if we hate every second of them – in order to pay our mortgages, car loans, credit cards, and inflated monthly bills.
This typical life path is fueled by unconsciousness. We wander busy, fragmented, and distracted for decades.
We make our most important life decisions based on the monthly payment. Our purchases don't reflect our values, instead they swell to whatever amount bloated corporations will allow us to borrow at the current time.
As a result, we're a nation of people living in upside-down houses and driving upside-down cars.
Our addiction with debt has morphed us into an upside-down nation.
"Advertising has us chasing cars and clothes, working jobs we hate so we can buy shit we don't need." –Tyler Durden
Lifestyle Inflation: A Harvard Case Study…
One of my favorite case studies on this trend came out of Harvard a couple years ago. It compared the spending of the typical one-income family in 1970 to the typical two-income family in 2005.
Here's what they found:
Average 1970s One-Income Family:
$32,000 inflation-adjusted income
Saved 11% of their take home pay on average
Paid 1.4% to revolving credit, such as credit cards or lines of credit.
Average 2005 Dual Income Family:
$73,000 average income
Saved nothing (0%). (Actually, U.S. had a negative savings rate overall at this time.)
Paid 15% to revolving credit, such as credit cards or lines of credit.
Even after adjusting for inflation, the increasing amount of dual-income households have more than doubled the income of our 1970s counterparts.
What have we done with this increase?
Plummeted the amount we save to nothing. And increased the amount we pay to revolving debt tenfold.
Sure, the adjusted cost of living has gone up in some areas – but that's not the real culprit.
The real culprit is lifestyle inflation.
The adjusted cost of most expenses has not increased 200% since 1970, but our ideas of what we deserve certainly has!
Our lives are leveraged, borrowed, and financed to the max. What was excessive five years ago is standard today.
We want bigger, better, and faster. And we're willing to swipe our credit cards to pay for it.
Meet Nadine, Mark, Angie, Bernie, and Pam…
Let me share three examples with you. These examples are based on several real-life people I've met. They are used with permission, although the names have been changed.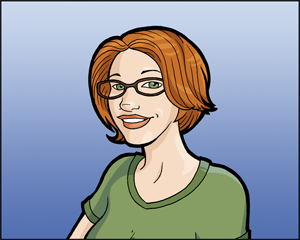 Nadine is a 23-year-old, single, recent college graduate. Her part-time job during school paid her bills, but didn't prevent her from racking up $50,000 in student loans.
She considers herself lucky to be employed, even though it's an entry-level, hourly corporate job running errands for a group of people who don't take her seriously.
Nadine has always talked about moving to San Francisco and working for a non-profit she really believes in. A nice dream, but she's still dependent on her family to help make ends meet from time to time.
She's slowly realizing that the transition from college to the "real world" is placing her face-to-face with her financial habits and lifestyle choices. If she wants to make a shift, she's going to have to confront them head on.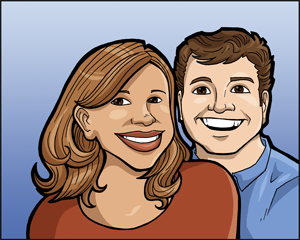 Mark & Angie are a young couple in their early 30s with two children under the age of five. Mark works 80-hour weeks at a local consulting firm, but desperately wishes he could pursue his own business ideas.
Angie has been a stay-at-home mom since the birth of their second child, but constantly feels pressured to re-enter to workforce (to help pay the bills), despite their current $75,000 yearly income.
Two years ago they bought the biggest house they could afford in a popular neighborhood. It promptly lost $55,000 in value within the first year.
They're fed up with putting off their financial life and tired of the stress and constant money-related arguments over the last year. They are ready for a different way.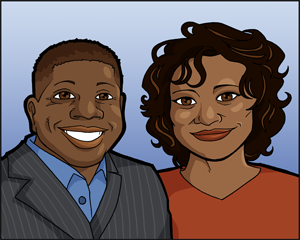 Bernie & Pam are approaching their 50th birthdays – and for the first time – they are looking around at an empty house. The last of their children has recently moved away, as they contemplate the next step.
They're proud of the life they've built, but are starting to regret leveraging so much debt along the way. A recent 30% loss in their retirement and savings was a very rude financial wake-up call for them.
They've always wanted to travel – but have made excuses for years. They also regret not being able to financially help their college-age children transition more smoothly into their adult lives.
They have the means to be able to both travel and lightly spoil their future grandchildren, but know digging into the problem starts by downsizing their house and aggressively attacking their decades of debt.
*****
These are just three all-too-common examples of the thousands of stories I've run into. These are not extreme cases.
Nadine, Mark, Angie, Bernie, and Pam are our neighbors, friends, and family members.
A new set of terminology…
Bankruptcy, foreclosure, short sale, bubble, meltdown, universal default, and "too big to fail".
Sure, most of these terms have been around for some time. But these days, they are household names. Financial struggles that we've been putting off for years have finally let themselves into our living rooms.
Year after year, the notion that "debt is a tool" was beaten into our brains. We swallowed it hook, line, and sinker. Unprecedented leveraging of debt fueled our meteoric rise and our spectacular meltdown.
It's easy to blame our situation on the "industry", on mega-corporations, or on Wall Street. But we have just as much of the blame to share ourselves.
I have no idea if these banks, corporations, and government programs were "too big to fail". But I do know one thing:
Your life is too important to stay trapped.
And therein lies the hope.
Hope is found in the realization that all of us have the power to control our destiny from today forward.
Each and every one of us has the ability to fight back.
*****
photo by flatworldsedge