[share_sc]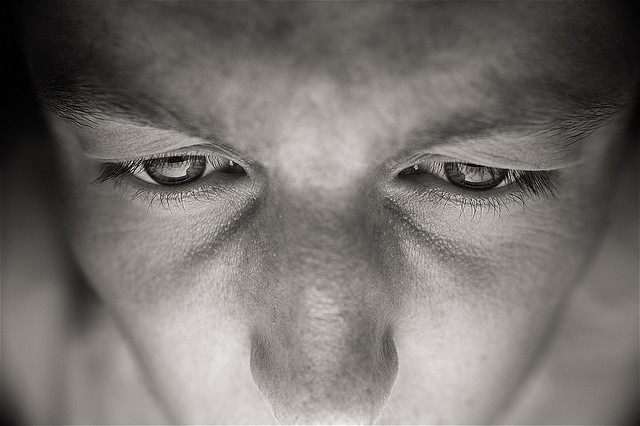 Each month, as part of an ongoing transparency project, I share the income, expenses, and master plans of my pursuit to earn a living online. This includes many of the expenses related to our RV lifestyle.
Personal finance should not be a taboo subject in our society. The more light we can shed – and the more examples we can share – the better off we are!

First, here's a look back at March (by the numbers):
March's Business Income/Expenses…
Unautomate Revenue (off the market):  $221.00
Sell Your Crap Revenue:  $1318.40
Total Guides Sold (all versions):  33
Additional Income:  $11,122.11
Direct Expenses:  -$4994.48
You Vs. Debt Filming:  -$1040.00
Virtual Assistants: -$740.00
Food & Drink: -$653.29
Airfare:  -$646.20
Sketch Graphics: -$400.00
Website tech work: -$292.50
Affiliate Payments:  -$274.88
External HDs: -$213.44
Shut Up & Hustle: -$175.00
AppSumo Deal: -$99.00
Team Member Gifts: -$75.00
Paypal Fees: -$74.98
Aweber:  -$49.00
Basecamp (canceled): -$49.00
Icon image package: -$49.00
Virgin Mobile: -$40.00
Wufoo: -$29.95
Travel Hacking Cartel: -$25.00
E-junkie:  -$10.00
MailChimp:  -$10.00
DropBox:  -$9.99
Amazon S3: -$8.25
Net (Income – Expenses):  $7667.03
Over the last 12 months, this brings the average net to: ~$5860/month.
Like last month, this month was all about pumping more time, energy, and money into building my You Vs. Debt course.
I've cut down many of my past income streams to focus on building the absolute best training I can. I flew away from the RV for a week (to two different locations) to finish up video editing and course planning with other team members.
Much of the increase in hardware and software is going to help with the same cause. I'll be the first to admit many of these expenses are high due to me testing different solutions. I'm testing VA's, new software/accounts, graphics, etc… (in addition to the increased travel costs).
The good news is I'm starting to find the solutions and the workflow that works best for me (and the couple of people I'm working with). This will allow me to cut the fat in the coming months – and pump up the expenses that truly pay off.
Why am I'm spending so much time and money on You Vs. Debt?
I've been getting a great question (from several people) over the past few months.
Essentially, much of what I can do to generate income has *extremely* low overhead. In other words, my raw expenses to create just another eBook would be less than $1000 – even for a high-quality one.
Consulting expenses? Almost nothing. Same for freelance writing – nearly no direct expenses.
So if I'm able to generate a decent income with almost no overhead… why am I spending so much money to produce You Vs. Debt?
Simple answer: It's the most in-depth creative endeavor I've ever attempted – one that has the potential to change the lives of tens of thousands of people.
There are hundreds of eBooks (many high-quality) just among bloggers I know alone. eBooks, however, can only go so far in their interaction and impact on the reader.
I can do better.
I have the power to go deeper.
I have the ability to build an interactive multimedia course – and to bring together a community that'll help hold each other accountable.
Most importantly, I realized that stepping up my game would enable me to shift people's relationship with money and debt on a level no eBook or blog post can.
Last week, I emailed out to the You Vs. Debt early adopters list and set up 8 phone calls with readers at all points in their financial journey. I simply wanted to hear what they were going through in their own words.
Those phone calls were mind-blowing. I knew they'd be helpful, but I never could have estimated how motivating it would be for me to talk 1-on-1 with others about their challenges. (I talk to people about these issues all the time on the road – but not back-to-back at that intensity!)
Talking with those readers reminded me that fighting back against your debt isn't just a matter of knowing the step-by-step process.  Sure, it's important to know the basic steps… but it doesn't stop there.
You can't fight debt with logic alone. A person's environment, community, and mindset are the biggest factors in their long-term success!

Over the next couple weeks, I'll be opening "You Vs. Debt" to a very small group of pioneer members. We'll be gathering feedback from these early adopters to help shape future curriculum for the general public.
This initial batch of seats will only be sent to the members of the private notification list below (I won't be making them available here on Man Vs. Debt):
West Coast here we come!…
Our RV Tour continues to motor along…
We had an amazing time meeting so many inspiring and fun people at SxSw in March. Austin seems like such a fun city – I'm not sure I'd want to live there – but I love having the chance to visit once per year.
On that note, thanks again to everyone who came out to the SxSw meetup. We had a packed house as Adaptu.com provided free coffee and breakfast to everyone!
I gave well over 15 RV tours, most with over 5 people coming through. It was a blast to pack so many people in such a short time (even if we were tired afterwards)!  I really do appreciate it!
Next up is Phoenix!
We've been here a week or so, but this Friday we are hosting a BBQ meetup with the amazing Pam Slim. If you are in the greater Phoenix area, we'd love to hang out!
Over the coming weekend, we'll likely motor out to San Diego area. We'll be spending at least a week in the area and hosting a San Diego meetup, as well!
The end of April will likely bring L.A. into focus – with the new potential of a quick plane trip to Panama to visit family!
The fun doesn't stop! 🙂
RV Expenses/Lifestyle Cost…
Speaking of the tour, here's a glimpse at the expenses related to our RV lifestyle (for March).
Gas: $1433.06 (+11%)
We hit the road in two big spurts this month – from Tampa to Austin – and from Austin out to Phoenix.
We made some stops along the way, but those two huge drives really put on the miles this month!
Campground Fees: $564.47 (+260%)
Our campground fees shot up to a much higher amount as we lost the benefit of staying with friends in Tampa.
Being in the Austin area for SxSw also brought along premiums that were a little higher than normal. All things considered, we didn't do too poorly for paying nearly 100% of the nights.
Hotel/Hostel/Lodging: $0 (-100%)
Boom! Part of the uptick in campground fees was the fact that we didn't stay anywhere outside of the RV this month. Honestly, I expect this to be the norm moving forward (we may stay at a special place once every couple of months).
Propane: $0 (-100%)
Boom, boom! I actually couldn't believe we didn't have any propane, but in the nicer weather we only use it for cooking. To be fair, we filled up at the end of February – and are in desperate need of another refill here in early April. 🙂
Tolls/Parking: $10 (+79%)
I don't remember exactly where we had to splurge for parking (or tolls), but I'm not disappointed at only $5-10/month.
Repairs: $ 90.66 (-75%)
After back-to-back months of multiple small repairs, I'm happy to report we had only one minor problem this month.
Somehow the wiring that runs our propane became loose (or rusted) and quit operating the emergency panel that monitors propane. When this happens, the system effectively shuts down propane use (just in case there is a leak).
Good news, there was no leak – and we found the problem.  Bad news, the repair technician charges $90.66. 🙂
Once again, I'm not too disappointed in our RV expenses this month. Gas and campground fees notched up a bit, but the others fell as expected.
*****
As always, I'm willing to tackle any questions you may have in the comments below.
I'm excited to have you along for the ride – and to have a community where I can share so openly.
Xoxoxo,
-Baker
[share_sc]
photo by gustaffo89