[share_sc]
We've all heard of the classic money movies.  Wall Street, Trading Places, Glengarry Glen Ross, Indecent Proposal, The Money Pit, Casino… the list can go on and on.
But with the current decade coming to a close, I thought it would be neat to highlight those films involving money that were released between 2000 and the end of 2009.  You may disagree about which to call "money movies," but that's all part of the fun!
Here's my own list of the top 10 best money movies of the recent decade:
Note: Taglines and Plot Summaries are those featured on IMDB.com.  Photos and links are shared through of Amazon.com.  The quotes selected are my own personal favorites!  🙂  Enjoy.

#1 –

Boiler Room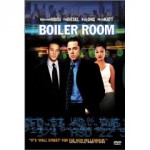 Tagline: Where would you turn? How far would you go? How hard will you fall?
Plot Summary: A college dropout gets a job as a broker for a suburban investment firm, which puts him on the fast track to success.
Favorite Quote: "Anybody who tells you money is the root of all evil doesn't fucking have any." -Jim Young
#2 –

Slumdog Millionaire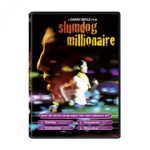 Tagline: Love and money… You have mixed them both.
Plot Summary: A Mumbai teen who grew up in the slums, becomes a contestant on the Indian version of "Who Wants To Be A Millionaire?"
Favorite Quote: "No. I'll play." -Jamal Malik


#3 –

The Pursuit of Happyness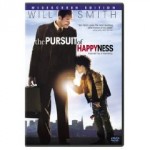 Tagline: [none listed]
Plot Summary: A struggling salesman takes custody of his son as he's poised to begin a life-changing professional endeavor.
Favorite Quote: "What would you say if man walked in here with no shirt, and I hired him? What would you say?" -Martin Frohm…  "He must have had on some really nice pants." -Christopher Gardner
#4 – American Gangster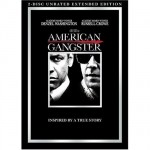 Tagline: There are two sides to the American dream.
Plot Summary: In 1970s America, a detective works to bring down the drug empire of Frank Lucas, a heroin kingpin from Manhattan, who is smuggling the drug into the country from the Far East.
Favorite Quote: "How you feel about monopolies?" -Dominic… "What, the game?" – Frank Lucas
#5 –

Enron:  The Smartest Guys in the Room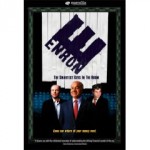 Tagline: Come see where all your money went.
Plot Summary: A documentary about the Enron corporation, its faulty and corrupt business practices, and how they led to its fall.
Favorite Quote:  "You know what the difference between the state of California and Titanic?… At least when the Titanic went down, the lights were on." -Jeffrey Skilling
#6 –

The Counterfeiters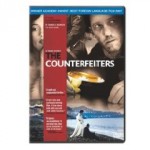 Tagline: It takes a clever man to make money, it takes a genius to stay alive
Plot Summary: The Counterfeiters is the true story of the largest counterfeiting operation in history, set up by the Nazis in 1936…
Favorite Quote: "It's ok. We can soon make some more." -Sali [after losing a bunch of money gambling]
#7 –

American Psycho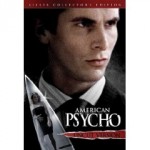 Tagline: No Introduction Necessary.
Plot Summary: A wealthy New York investment banking executive hides his alternate psychopathic ego from his co-workers and friends as he escalates deeper into his illogical, gratuitous fantasies.
"You hate that job anyway. I don't see why you don't just quit." -Evelyn… "Because I want to fit in." -Patrick Bateman
#8 –

Startup.com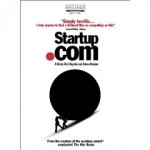 Tagline: The rise and fall of the American dream.
Plot Summary: Traces the birth and failure of new media company govWorks.com.
Favorite Quote: "What do you mean… it's over?"
#9 –

21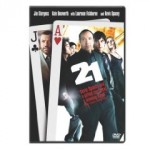 Tagline: Inspired by true story of 5 students who changed the game.
Plot Summary: "21" is the fact-based story about six MIT students who were trained to become experts in card counting and subsequently took Vegas casinos for millions.
Favorite Quote: "You are only ever as good to me as the money you make!" -Micky
#10 –

Ocean's Eleven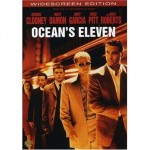 Tagline: Hollywood's A list stars come together to pull off the most daring heist Las Vegas has ever known…
Plot Summary: Danny Ocean and his ten accomplices plan to rob three Las Vegas casinos simultaneously.
Favorite Quote: "There's a 95 pound Chinese man with a 160 million dollars behind this door." -Danny… "Let's get him out." -Linus
Bonus: Barely too old…
Honorary mentions need to go out to Office Space and Fight Club, two of my all-time favorite movies about money which were unfortunately released in 1999!  Just missed the mark!  🙂
Which recent money movies are your personal favorite?
Did I forget any no-brainers?  Which would you have left off?  Let me know by leaving your comment below!