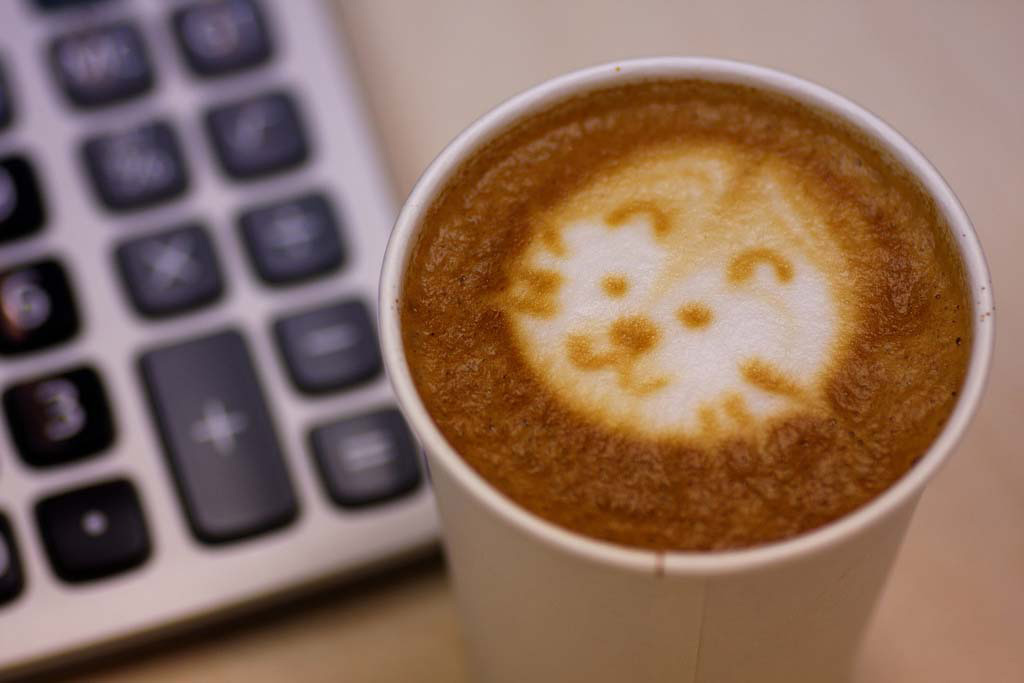 [share_sc]
By now, I'm sure you've heard of The Latte Factor.
Cutting out a $5 purchase per day (let's say, a latte), will result in just under $1,000,000 dollars over 40 years.
The concept is mind-numbingly simple:  Over time, our small, daily purchases cost us much more than we may initially realize.
"It's only $5" is much harder to swallow when phrased, "It's only another million once I retire."
While I'm a fan of anything that promotes conscious spending, I must admit I have a couple problems with The Latte Factor:
It doesn't discriminate.
Math that takes 40 years bores me.
People encourage discovering the 'latte factors' in our own lives.  What the hell does that mean? What qualifies an item as a latte?  Wait… what if I like lattes?
Luckily, I found the solution to this problem.  I've dubbed it the "shit-that-doesn't-inspire-you" factor.  Same concept.  Better name.
When examining your spending habits simply stop and ask, "Does this inspire me?"
Tired of dropping $20 bucks a week on Saturday morning bowling?  Quit going.  Vending machine addiction at work make you feel like crap all day?  Stop carrying coins.
Spend your discretionary money on crap that you are passionate about.  No… not stuff that makes you feel happy for 15 minutes.  Focus on causes you'd take a bullet for.  (Yeah, don't touch my coffee)
Lastly, stop thinking 40 years in advance. You could very easily be dead by then.
Get fired up about shorter, more tangible dreams.  Chuck the money toward whatever debt you hate the most.  Aggressively max out this year's Roth IRA contribution.  Start a travel fund or buy a happy meal and give it to the homeless guy down the street.  Find something that speaks to you. I couldn't care less about a million dollars in 40 years.
Whew…  maybe I should lay off the caffeine…
What do you think?  Share your thoughts below!
photo by denniswong