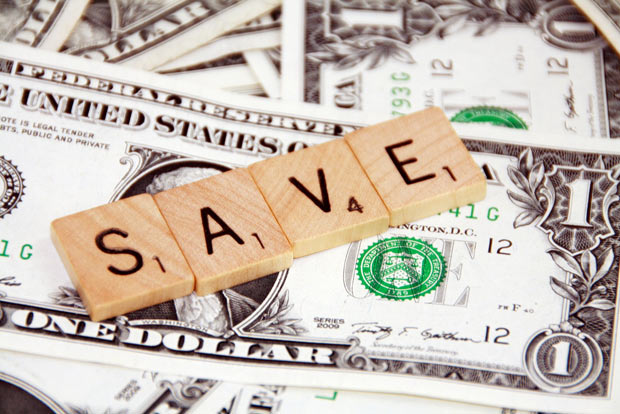 [share_sc]

This is a post from Oli Lewington. Oli is a storyteller: a writer, filmmaker and social media specialist who helps people, brands and businesses tell their stories in a way that entertains and enchants their customers, clients and fans. You can connect with him on Twitter or Google+. 
Habits underpin everything we do. If you don't believe me, check out The Power of Habit, a remarkable book by Charles Duhigg that I finished reading just last week. It lays out all of the many varied ways habits affect us without us even knowing.
The great thing about habits is that they are changeable… moldable… adaptable.
Too often we see habits only in the frame of the "bad" or the difficult: smoking, drinking, not getting enough exercise – we are constantly telling ourselves we need to change something in our lives, and those things are usually driven by our habits.
What we rarely stop to look at, though, is that there are great things that habits can do for us. And one of the biggest examples of that is building a habit of saving money!
1. Give yourself a goal.
Having a goal enables you to put your focus on what really matters. If you're trying to save money, having a goal keeps your focus on the saving habit even when it's tempting to use the money you're putting away for something else.
It could be £1,000 for a new laptop, $5,000 for a downpayment on a new car (or just for a car, so you don't need to finance it and get into more debt) or €25,000 to travel the world for six months.
I know I'm far more motivated by short-term goals and I love taking frequent trips, so my savings goals are always relatively low numbers. But my brother, on the other hand, loves to save for the long-term rewards of big-ticket items. (He also earns a lot more than me, so small vacation breaks don't need much saving!)
Find the best, most attractive, most motivational reward you can and stick a picture or reminder up somewhere prominent to go back to if you're wobbling.
2. Automate it.
Whether or not you subscribe to the idea of automating your finances (that's a much wider topic for another post!), automating your savings makes a lot of sense.
Start by working out exactly how much you can afford to put away each month, however small – every little bit helps. Once you know for sure what you can cope without, set up a transfer from your main bank account into a savings account.
If you never see it in your account, it's far harder to miss that money. If you plan your finances well, it won't be a strain, but it will slowly start to accrue a decent level of cash to put toward your goal.
When I first started saving I did it all manually, but the temptation to skip a month was all too easy when I knew I needed a little bit of extra cash for the month. Don't let this happen!
3. Put your savings in a blind account.
I have several bank accounts – one is my regular, everyday account; one is a long-term savings account; and one is a short-term savings account. The difference between the last two lies in when I can dip into them – the short-term account can be accessed and dipped into whenever we need to (for unexpected costs like car and house repairs) while the long-term account is there to house the "big savings."
It used to be that when I logged into my main account, I could see the details for my savings accounts, too. It was lovely when things were going well, seeing the numbers slowly creeping up and working toward a safe buffer and a healthy holiday fund.
But then it started to become easy, when money was tight at the end of a month, to lift £100 here and there to ease the pain or just get that one thing I thought I needed, like a new Kindle book.
Putting it into a blind account – or one that sits separately from my main account – means that I can still check in whenever I want, but the temptation to take a small "loan" from my savings is almost entirely eliminated.
4. Don't leave the reward too long.
Even if you are aiming for a long-term savings plan so you can retire at 50 and sail the world on the good ship Financial Freedom, make sure you have shorter-term goals, too.
By all means keep putting things away for the future, but don't live your life thinking of a future that might never come; enjoy what you have while you have it.
I'm all about security and sensible spending, but if you're conscientiously saving, you need to be able to really splurge and enjoy it now and again. Not only will it make you feel great, as long as you're sensible and strict with what you spend when you do splash out, you'll keep  yourself on the strong financial footing your saving habit has set up.
5. Enjoy the control.
This is just as important as the practical steps: taking the time to enjoy the knowledge that you're in control of your finances, that you're the one who will allow yourself to do or buy whatever you're saving for, that you have taken your financial responsibility upon yourself.
When we're living in debt and fretting about meeting payments, living to a decent standard and maintaining relationships, the comfort and reassurance of a healthy savings account can do wonders for our confidence.
***
Start today. Go and automate your savings into a blind account and set yourself a target for how much you need. You'll start to find that building your savings becomes an instant habit – you don't need to worry about it because you'll know that the $100 you're saving this month will be $600 in six months' time.
And, like all good habits, you'll feel all the better for it.
[share_sc]
Tell me in the comments exactly what you're saving for and how long you think it'll take you to get there.
Let's share the habit-forming process with each other!