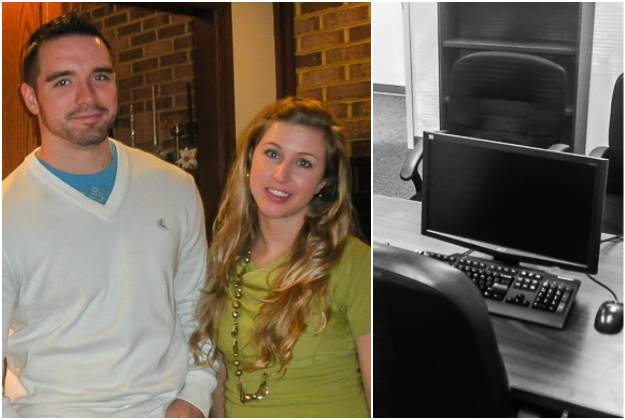 [share_sc]
Currently living in Chiang Mai, Thailand, newlyweds Chris and Angela Scott sold everything and paid off thousands in debt in order to trade the corporate grind in the United States for a location-independent lifestyle. They help guide prospective expats toward simpler lives abroad at Tieland to Thailand. You can also keep up with them on Facebook and Twitter.
Why we weren't fulfilled by the nine-to-five
We used to work the conventional nine-to-five when living in northern Virginia, USA.
We thought we were successful and measured it by our nice corner unit apartment, the accumulation of toys and home decor, and the expensive dinners we treated ourselves to at upscale restaurants from time to time.
But we slowly realized that our lifestyle wasn't as fulfilling as it was when we first started making good money together as a couple. We found ourselves becoming content in life, settling for what we had, simply going through the motions of the daily grind, and looking forward only to the next weekend or the next vacation.
After a two consecutive vacations to the Caribbean, we got the travel bug. We couldn't imagine spending the rest of our adult lives (the next 40 years!) in a cubicle or to wait until the conventional retirement age to explore the world. That is when our eyes opened wide and we had our aha moment…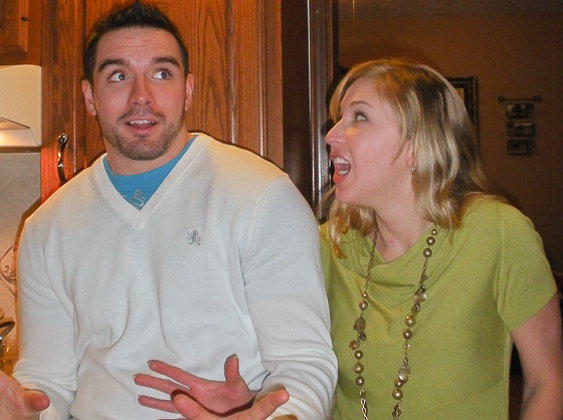 …why the heck should we work 50 weeks a year in exchange for a mere two weeks of vacation when we could take control of our lives, set out on our own, and go on a permanent vacation?
One of our biggest motivators was fear of growing old and having nothing to show for it except for monthly bills and years of accumulated belongings.
Our attitudes changed and we wanted to be rich in experiences and not rich in material things.
We were afraid of sacrificing our healthiest, most enthusiastic and energetic years to the confines of a cubicle. We wanted to explore the outdoors on foot, dare to drive through city streets on a motorbike, confidently eat the local food, and rough it if necessary without risking our 65-year-old bones and intestinal tracts.
Settling for a three week cruise to "see the world" at the ripe age of 70 did not appeal to us in the least bit. From that moment on we made it our mission to escape the status quo.
How we sold everything we owned in six months
Roughly six months before we made the big move, we began selling our belongings to fund our adventures in Thailand. We conducted nearly 200 individual sales through Craigslist, yard sales, eBay, consignment shops and private sales to friends and family, which earned us $15,000. We also made an additional $12,500 off the sale of the car we owned.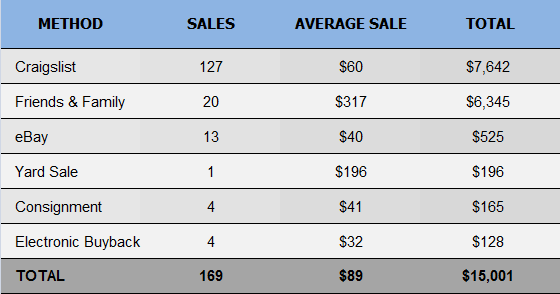 Our most successful method was selling our household items on Craigslist. We learned a ton from the Man vs. Debt community and even developed some techniques of our own. Though it was a bit exhausting having people come by almost every night to buy our stuff over the course of six months, it was all worth it in the end.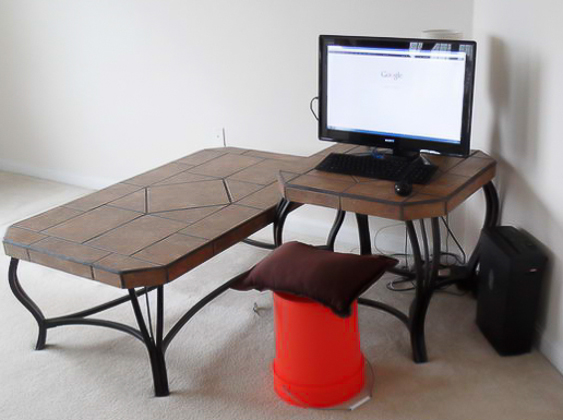 (These were some of the last things we had left to sell before we moved to Thailand!)
How much consumer debt we were able to pay off
All of it.
We paid off more than $30,000 in consumer debt in a year. We actually came up with a plan of action to pay off our debt prior to our plan to move, and were already diverting funds from our paychecks directly toward our more significant debts.
These are some additional steps we took that really kicked our debt payoff into high gear. If you are having trouble finding a good starting point then we recommend that you consider adopting at least of these today:
We curbed our expensive restaurant dining habits.
We paid off our debts in order from highest interest rate to lowest.
We paid our bills as soon as we received our paychecks.
We canceled small monthly bills that we no longer could justify.
We sold one of our cars a few months before moving, carpooled, and applied the monthly car, insurance, and gas payments to the next debt in line.
We earned free flights using a loophole method of accruing big airline miles bonuses without actually having to spend money to meet the minimum spend requirements of our rewards credit cards.
Why we chose Chiang Mai, Thailand
Before choosing Chiang Mai, Thailand, we looked at several countries, including Vietnam, Guatemala, Belize, and Nicaragua. We spent months of research before narrowing it down to Thailand.  Only after visiting Bangkok, Krabi, and Chiang Mai on our honeymoon were we able to happily confirmed that Chiang Mai was the place for us.
We learned that Thailand, in general, is very safe, and that Chiang Mai had a large expat community, so we could fit in a little easier. English-speaking Thais are prominent in the city, and we knew we had access to major stores and entertainment facilities that might not be as available in other cities or countries.
When we came we experienced of visiting Chiang Mai for the first time, it just felt like a town we could call home and not just a place to pass through feeling like tourists. Oh, and did we mention Chiang Mai's unbelievably super affordable cost of living?
Monthly cost-of-living comparison – USA vs. Thailand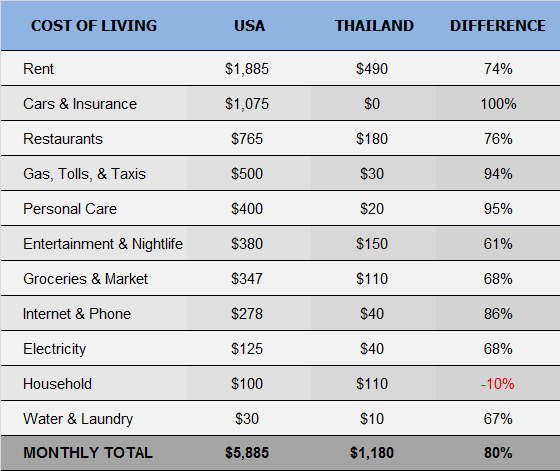 "Household" is the only area in which we spent more in Thailand than we did in the United States. This is because we nearly stopped buying items for the Virginia apartment but had to buy some essentials once we moved to our new place in Thailand. We hadn't brought much with us to Thailand – only two carry-ons and one checked bag each!
Expenses we no longer pay
Car payment – $900/month – We purchased a motorbike outright with a portion of the money from the sale of one of our cars.
Car insurance – $175/month – Purchased up-front for $130 a year, and covers both emergency care for us as passengers, and repairs or the replacement of our motorbike.
Health insurance – $180/month – Medical care in Thailand is approximately 80 percent cheaper than the States, so we self-insure. A routine trip the hospital has never cost us more than $10.
Where we stand today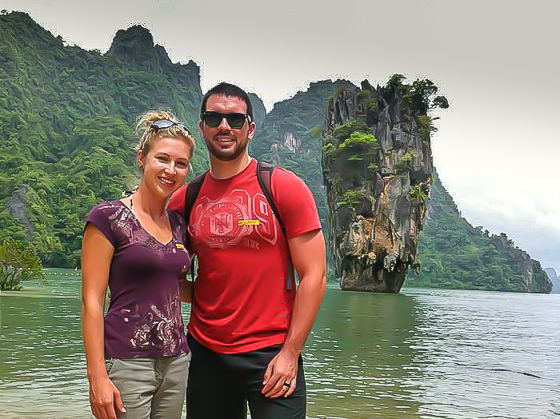 It has been about eight months since we paid off our debt and seven months since we moved to Chiang Mai, Thailand.
We are happy to report that we are still 100 percent debt-free. We owe much of it to Man vs. Debt for motivating us early on, well before we even realized we even wanted to quit our jobs and move halfway around the world.  What started out as cleaning out our spare bedroom's walk-in closet turned out to be the beginnings of a life-changing journey.
[share_sc]
Where will your journey take you?