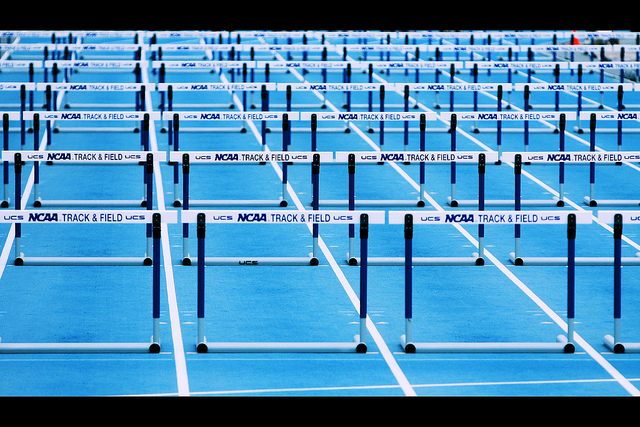 [share_sc]
Note: This is a post from Adam Baker, founder of Man Vs. Debt.
Several months ago, Chris Guillebeau wrote a post on his blog called Qualifications.
It was one of the greatest blog posts I've ever read. It still is.
For months I've had it bookmarked. I must've read it close to thirty times by now.
(As you can tell, I strongly recommend you check out the original post!)
At first, I couldn't identify what I loved so much about these words.
But then it hit me. Chris' post was my life.
Sure some of the details were different. Some of the events, names, and places would need to be renamed. But the result was the exact same.
Like Chris pointed out, I'm not qualified for almost anything I'm currently doing today.
In fact, as I write this, I've been in Ohio for the past week with a team of 4 planning a documentary.
That's right, we're filming a movie.
Why?
Because I want to. Because I feel compelled to. Because it's an important message and video is the best medium to share it with the world.
What background do I have in film?
You guessed it… none.
Actually, less than none.
I've never shot a single frame of video footage on anything outside of my flip cam. I've never budgeted a movie. I've never been trained in storytelling, cinematics, lighting, sound, or art.
I may be the most unqualified person on the planet to help spearhead a documentary film.
*****
But before starting this blog, I'd never written a single day in my life that wasn't for a forced. (Think high school book report writing.)
I didn't journal. I didn't write for fun. I still to this day don't enjoy the craft of writing. I'm jealous of people who do.
Before selling my first book through this community, I'd never produced anything and sold it.
I'd never been paid for my thoughts. I'd never published anything in exchange for someone else's hard-earned money.
Before recording my first few videos online, I'd never publicly spoke before. I filmed it in terribly lighting, in my bedroom, with an unmade bed in the background. I didn't know any different.
I don't have a C.P.A. or a C.F.P. after my name – and I never ever will.
I'm not even close to "qualified" to provide financial advice. Courtney and I still have student loans. We still make plenty of mistakes in our relationship with money and business.
Despite all this, my writing has helped contribute to thousands of people paying off millions in debt.
Despite all this, I've given speeches that people later claim have changed their lives (still boggles my mind).
Despite all this, over the next 6 months, I'm producing a feature-length documentary.
Has it all been pretty?
Haha, of course not. Long-time readers know that! 🙂
I've been very fortunate, had great timing, and worked insanely hard.
But most importantly, I've learned that three things matter far more than "qualifications":
The knowledge that said qualifications are worthless.
The support of close family, mentors, and friends.
The willingness to take action in the face of fear.
For me, the willingness to take action has been far more valuable than any letters I could have added to the end of my name.
Is it scary sometimes?
You bet, part of me is terrified right now.
But Eleanor Roosevelt said it best…
"Do one thing every day that scares you."
Eleanor would be proud of the last few weeks of my life. 🙂
Sometimes I think the only reason many people have "real qualifications" is that they were too scared to do anything else.
Stop putting off your life until you're more qualified.
Anything in life worth doing, you won't be qualified for when you start.
Thanks, Chris, for the constant reminder…
Xoxoxo,
-Baker
[share_sc]
*****