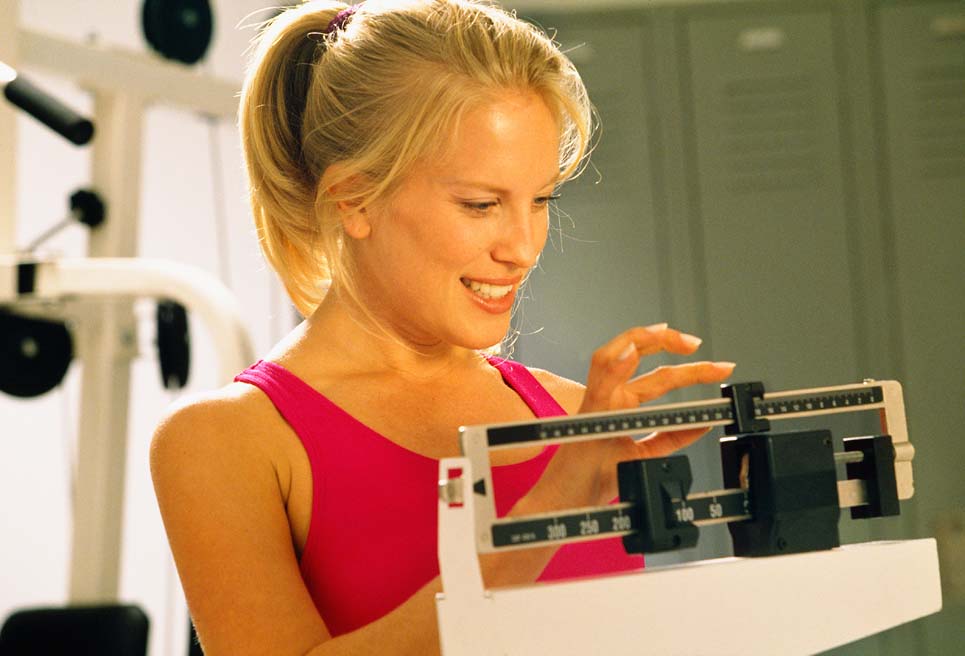 [share_sc]
Due to recent feedback I've gotten from fellow personal finance bloggers over e-mail and twitter, I've decided to formally launch the Personal Finance Blogger Weight Loss Challenge!
It is my hope that this will help bring the personal finance blogosphere together to inspire each other to take control of our bodies as well as their wallets.  I know the former is much harder than the latter for me! Whether you need to lose a few pounds or 40 pounds you are more than welcome to join up!
This might also be a great opportunity for readers of the personal finance community to follow their favorite bloggers' progress.
Requirements To Join
There are only (2) requirements!
Own or write for a personal finance (or personal development/finance) blog or online publication.
Commitment to e-mail me one e-mail per week with your progress.  The entire e-mail can be "-4 pounds total", etc…  This should be done either on Saturday or Sunday morning.  Updates will happen Sunday evenings.
How The Challenge Will Work
The challenge will start June 1st, 2009 and run through July 31st, 2009.  This is 61 days.
I will break the teams up based on the goals of each member and the total number of participants.  For example, each team might have 3 or 4 team members, but each will be close in their overall goal.  Teams will be announced, this coming Sunday.
The team who earns the most points will be declared the winner. The winning team will be announced on this blog, as well as any blog who would like to participate.  This is not a requirement.
(1) point will be awarded for each pound lost up until a participant hits their goal.  If you successfully obtain your goal by the end of the challenge you will earn (5) bonus points.  Each extra pound that you lose over your goal will still count, but only count for (.5) points.
Hopefully, this point system will help encourage people to push themselves, but will reward accomplishing the individual goal whether that is 2 pounds or 20 pounds.
We will not be tracking overall weight.  If individual participants want to add that into the comments section of the weekly updates they can.  We will just be tracking total pounds lost/gained. This challenge will work on the honor system, which judging by my interaction with the community won't be a problem.  After all it's just a little extra boost to help us all hit our fitness goals.
How To Sign-Up
E-mail me at Baker [at] ManVsDebt [dot] com by May 31st (Sunday) at noon and let me know the following details:
Name you'd like to be referred to
Website or blog address for link
Overall weigh loss goal over 61 days, starting June 1, 2009
Pinkie-swear you'll update me once a week with progress.
You can also feel free to leave a comment on this post, although still e-mail me.  I will be sending a courtesy e-mail out every Saturday reminding people to let me know their progress.  I'll make it super easy for you ;-)!
People Who've  Officially Entered The Challenge So Far!
Baker from Man Vs. Debt
Dave from Do You Dave Ramsey
Neal Frankle from Wealth Pilgrim
Clare from Money Energy
Matt Jabs from Debt Free Adventure
Jorge from Independent Minded
MFD from My Findependence Day
Miranda from Yielding Wealth
Savings not Shoes from Penny Pence
Krista from Change Jar
Brad from Enemy of Debt
Abigail from I Pick Up Pennies
SavingDiva from Saving For Home
Rachel from Porter Coaching
Laura from Green Panda Treehouse
Pretty Penny from My Pretty Pennies
Linsey from Wise Bread
John from Might Bargain Hunter
Jessica at Penny Wise Family
Kim from Blogging For Change
Bob from Christian Personal Finance
Spendthrift from Converting A Spendthrift
Shane from Beating Broke
Lynne from The Wiser Miser
Josh Smith from WalletPop
Mrs. Micah from Mrs. Micah
Viviana from The Lean Times
Kelly from The Centsible Life
Dusty from Chasing The Bull


Leave any trash talk, comments, or own personal goals below!  Let's help kick each other's butts into gear!