[share_sc]
This is a guest contribution by John Frainee who writes for the blog, Plain Cents.  If you enjoy the article, don't forget to drop by or subscribe for free RSS updates.
Want to learn how to work from home? I've known a great number of people who've had ambitions to do so, but never pursued it to fruition.  For all of you who are tenacious enough to work hard to be able to work from home, this article is for you.
How It All Got Started

First, I'd like to start out by telling you a little bit of my own story.  I'm no expert, but I understand the methodologies behind running a successful home-based business.
I began researching home-based businesses about a year ago as I struggled to find an occupation that I would enjoy. Making the generalization that businesses outside of the home overwhelmingly required a lot of time, I decided quickly to pursue an at-home job that might not take up that valuable commodity.
Then the real brainstorming began.  If I could run a business without much upfront expenditures, little manufacturing costs, no product costs, and no employees, my profit margin would be through the roof.  So, I started sketching out business proposals that I'd end up modifying time and time again.
The answer I was searching for was the Internet. The Internet provided all of my desires for a business, such as having low operating costs but high returns.  Now the only problem was finding a way to take the Internet and use it for something I would enjoy doing as an occupation.
My first attempts were not very successful. However, the more I worked on this project, the more excited I became and confident that one day I could make a living from this.
I learned many valuable lessons about what to do and what to desperately avoid.
The Most Important Lessons
Never attempt to sell a product that you don't fully understand. Whether on the Internet or off, make sure that you fully understand the product that you are selling.  Often times, Internet marketing wannabes will sell affiliate products that they themselves have never seen nor used.  Don't fall for this trap! You'll lose credibility and are less likely to make a profit.
Keep a schedule. If you are going to be working from home, you should keep a schedule that fits in with your lifestyle and doesn't overwhelm you.  Many people attempt an at-home job and give up when they start feeling like they are neglecting other important aspects of their lives.
Don't expect profit right away. Unfortunately, making money from your new business at home probably won't become a reality for quite some time.  It will take hard work, dedication, and time to quit your day job.
How the Process Usually Works
The first thing you'll want to do is determine your business model, which may or may not include use of the Internet.  Many businesses can be run solely from the telephone.  However, the power of advertising on the Internet is tough to totally ignore.  Find a product (whether physical or virtual) to sell and determine your costs.  Keep your prices as low as possible at first to bring in more and more customers.  Give away a lot of free stuff.
Once you have your business model sketched out, seek the opinions of others.  Ask them to be brutally honest about your business, and be sure to get input from experts.  At this point, you'll likely want to revise your plan for success and try again.  This becomes essential as you move forward.
Once you find something that gets positive reviews, stick with it.  This can be the most lonely, time-consuming part of your at-home business ventures.  You probably won't have much business at this point.  Just keep pressing on.  You'll eventually make it!
If you survived thus far, great job! Now is the time to transfer your energies from product development to marketing.  Marketing can be extremely painful or fun.  Make it fun!  Get people involved and ask them to tell others about your business. Many people are willing to help.  Remember to keep your costs low, especially for your marketing.  I don't recommend going into debt to market your business.
If you make effective use of your marketing dollars, you'll likely start to get more traffic to your business. As a result, you should be making more money.  It is very exciting to see money starting to roll in.  It justifies your efforts and pushes you to continue.
Once you're rolling in the dough, make sure to turn a portion of your attention from marketing back to product development.  Continue to ensure that your prices are fair and quality is high. This will keep people coming back to YOU for the services you provide.
Summing it Up
Now you're on your way to an at-home business.  Here's a simplified look how to create that business:
Develop a product or service that you fully understand.
Determine the costs to run the business and proceed forward if doable.
Ask people for input and revise your plan as needed.
Talk with experts to increase the value of your business.
Keep your determination up and check in with yourself to make sure you are staying sane.
Slow down product development and boost marketing efforts.
Upon generating revenue, shift some marketing focus onto ensuring quality of your product/service.
I think you'll find working from home very enjoyable. I admire those in pursuit of it and believe you can do it. Get determined and stay focused! You'll make it!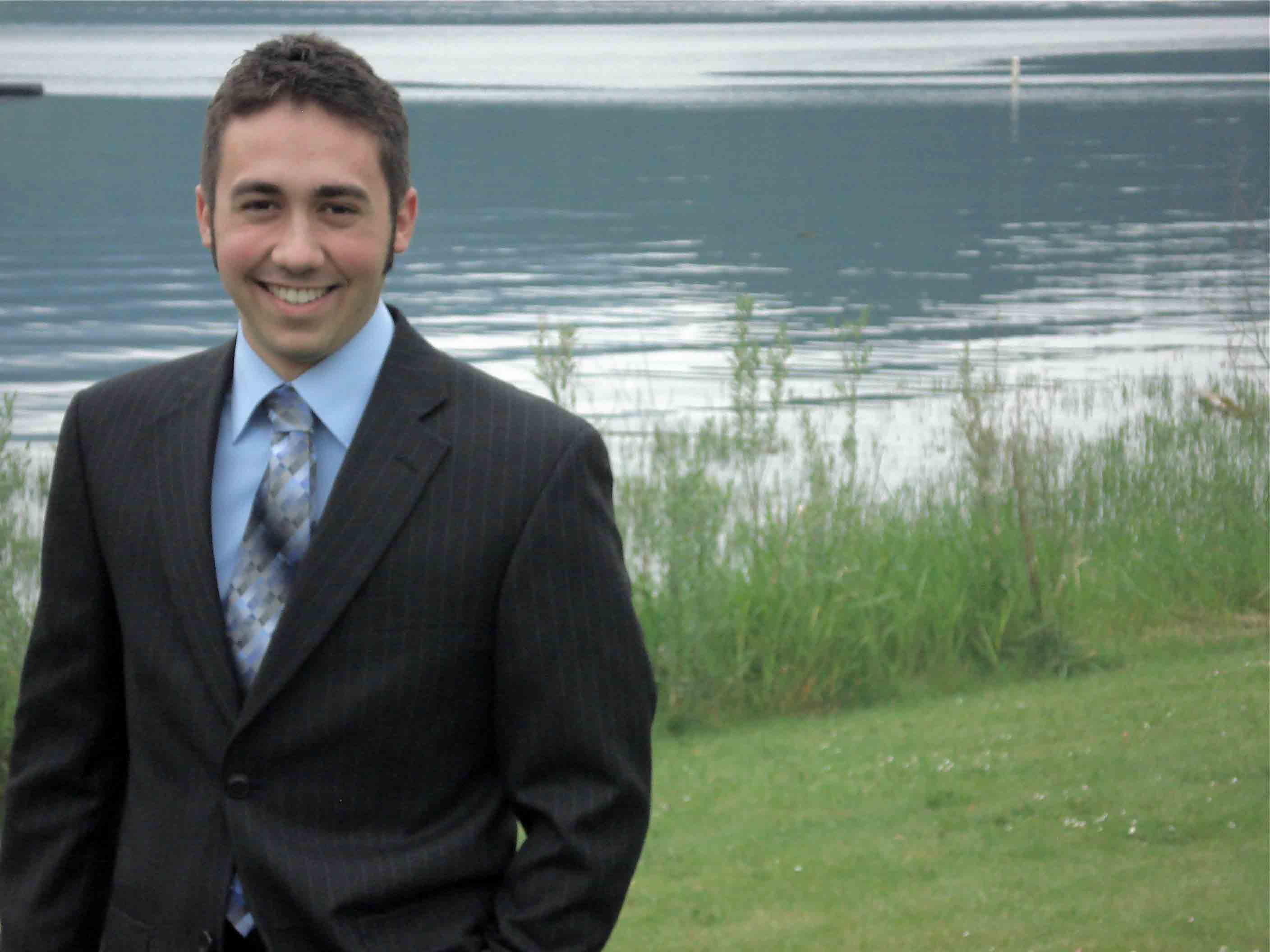 This article was written by John Frainee, who provides daily financial advice, news, and personal budgeting techniques on his blog at PlainCents.com.  Check out his site for excellent tips on how to lose the debt and thrive with your money.