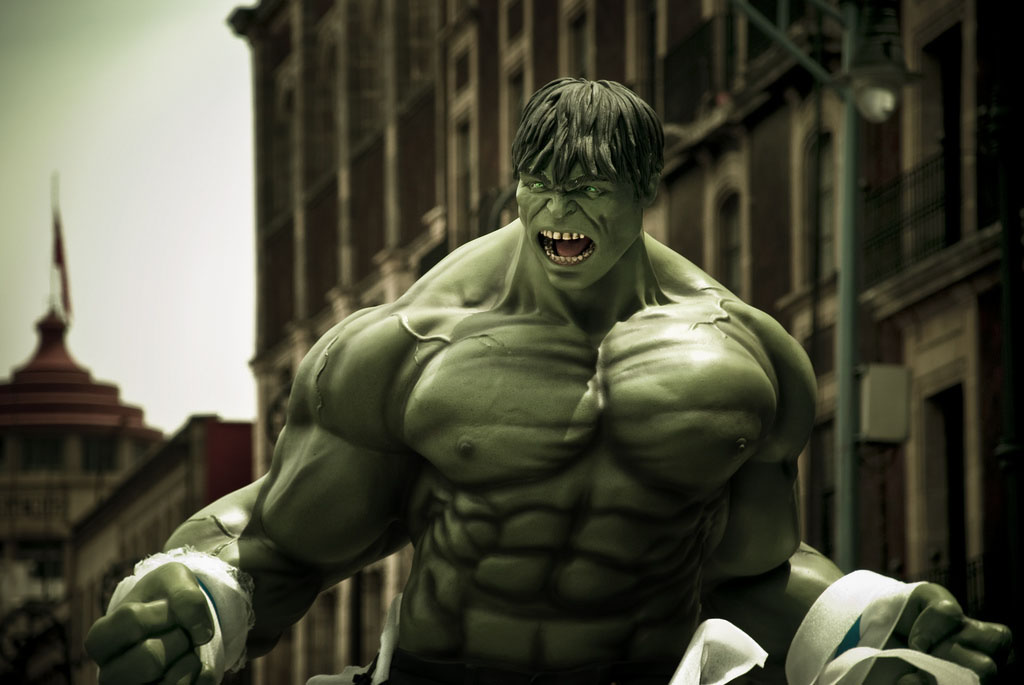 [share_sc]
When we run into friction in our lives there are generally three ways we deal with it:
Blow up and go berserk on the nearest person (or sometimes closest inanimate object).
Do nothing. Why should we?  It's out of our control.  Sigh.
Shift our focus from the negative and start brainstorming possible solutions.
For 23 out of the 25 years of my life, I specialized in the 1st category.  Honestly, I became pretty good at it.
At times it got results.  When it didn't get results, it at least got a response.  Either way, I could almost guarantee that I left the other person feeling like crap.  And in my mind, that meant I won.
I've worked hard over the last couple of years to change this aspect of myself, which I've nicknamed my Hulk-mode. It's certainty not eliminated, but it's fairly subdued most of the time.  I've found ways to keep it in check.
Since traveling, I've felt myself slipping more and more into the opposite extreme (the 2nd category). It's easy to just 'check out' when you run into friction in a foreign country.  We've had our fair share of turbulence with visas, work permits, and job hunting on the trip.
Through these times, it's been easy to enter what I call my Eeyore-mode.  More than once, I've uttered the words, "Screw this… let's go home…"
Let's go back to warm and cozy territory.  To the place where I know when I should blow up and when it's best to check out.  The place where I've grown accustom to the best solutions for almost any obstacle we'd bump into.  The low action, low risk, and low reward lifestyle we love so dearly.
My system to control my Hulk-mode & avoid my Eeyore-mode.
It's obvious that neither the Hulk-mode nor the Eeyore-mode is desirable in most circumstances.  The last option of the three almost always yields the best results.
You get to keep a part of the screw this mentality (which I love), but instead of checking out, you instead immediately focus on solutions.  This is the only thing that keeps getting us over the hurdles we seem to attract so regularly.
My favorite phrase to accomplish this in rapid time?..  "I'm over it…" Usually accompanied by raising my left hand and averting my glaze down and to the right.  Seriously, try it.  It'll make you feel better.
Next, a two second deep breathe through the nose and then immediately into brainstorming solutions.  Within minutes if not seconds, I'm usually very clear on what needs to be done.  There is less blood than Hulk-mode and less depression than Eeyore-mode.
The quick recap:
Process problem
Declare "I'm over it…"

Avert glaze down and right
Raise left hand to face level

Two-second deep breath
Realize an alternative
Test alternative
If fails… repeat steps 1-5
The next time you bump into friction in your life, try the Hulk vs. Eeyore method above.  Let me know if it works for you, as well as it's been working for me!
What are your own mental tricks to overcome friction and focus on solutions? I find this topic fascinating and would love to test some more.  God knows, we will have ample opportunities…
photo by Eneas